Lightning Bolt SS13 boardshort preview

---
At Lightning Bolt, Designer B.G. Porter told us everything about their SS13 boardshorts line.

---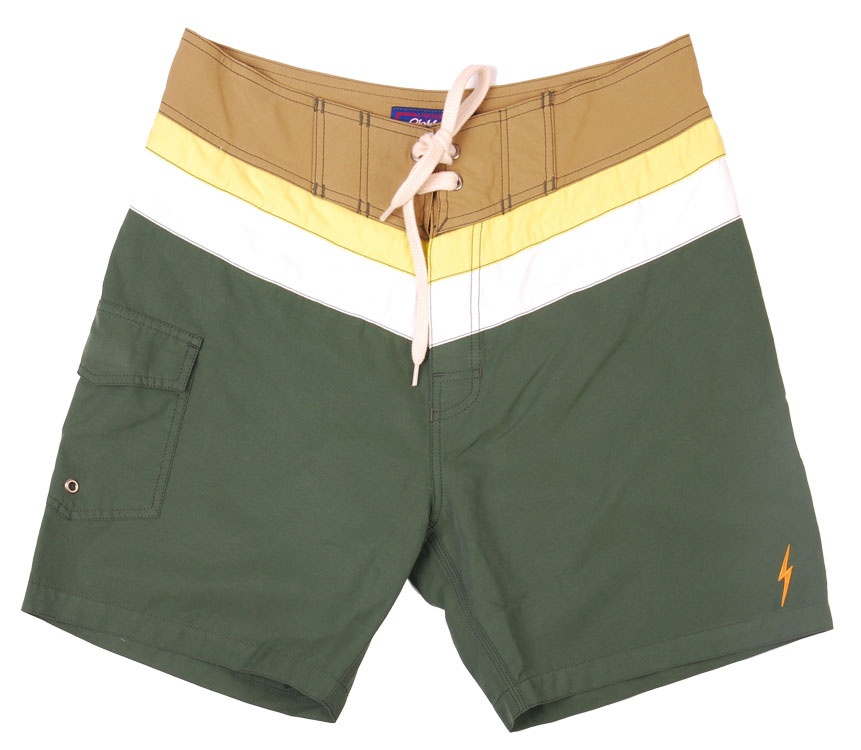 1)What feedback did you get from your riders/retailers/customers on last year's boardshort market ?
People are always excited about our classics like the Pelican Board Short but we also greatly expanded our collection with new materials and a range of lengths for Spring/Summer 2012. Its always good to have options, but its even better to have good options.
2) What's the key focus for next summer 2013 ?
Keeping our collection tight, using good materials, colors & construction. Incorporating organic patterns & images that capture the spirit and aloha that Lightning Bolt embodies.
3) Please detail 1 or 2 of your unique innovations ?
One of our materials we produce definitely combines organics with technology.
We do a 100% Cotton Board Short treated with Teflon. This gives a fully organic material the benefits of a non-organic fabrication (polyester, nylon…) in terms of durability lasting up to 40 times longer.
4) How do you make your boardshorts more comfortable ?
Definitely in fabric choices and washes. Having a more diversified range of bodies & fits also gives the customer the benefit of finding what they are looking for in comfort. Some like the feeling of our all cotton Pelican with a slightly short fit, others are more accustomed to our longer printed polyester board shorts. Like I said, having good options is comforting.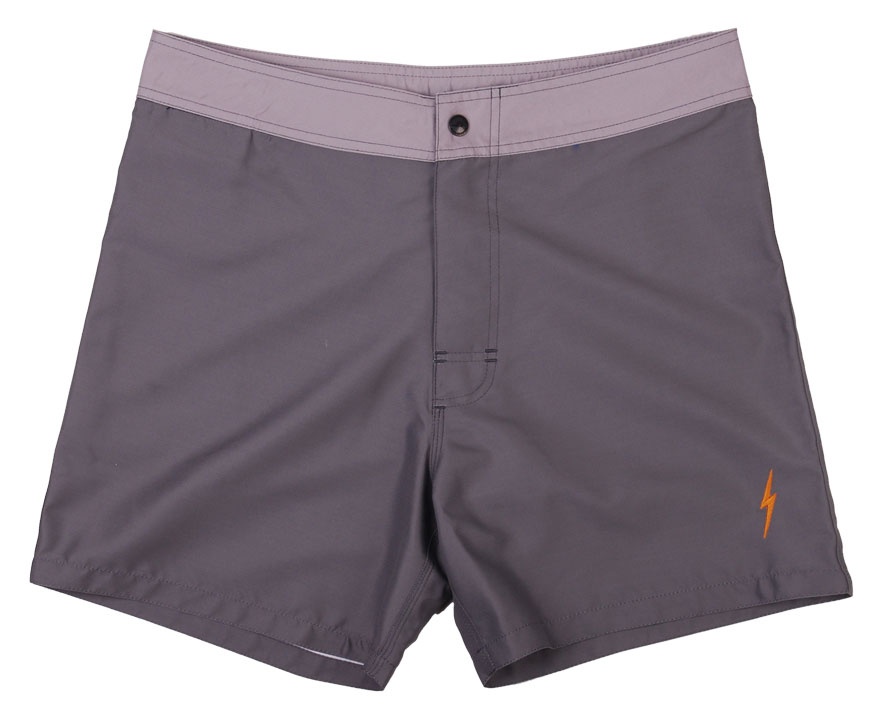 5) What's happening with :
FITS?
We have our shorter fit, our mid length & a slightly longer fit that hits just at the knee. Lightning Bolt was built in an era that never saw the over the knee board short. If you see what most of the brands out there are doing now, the movement has really began to shift in the more classic, basic styling of the past.
FABRICS?
Last season we tried out some new fabrics like our M1 & M2 Board Short in 100% Polyesters. Super soft, super comfortable in and out of the water. Totally functional with quality construction, classic colors and simple design. We will be trying some similar fabrics that we have tested and approved in some new styles to add into the SS13 Collection.
FINISHING ?
Like I mentioned before, the Cotton Teflon is something that has proven successful in this program. Also, construction details like triple stitch seams where necessary.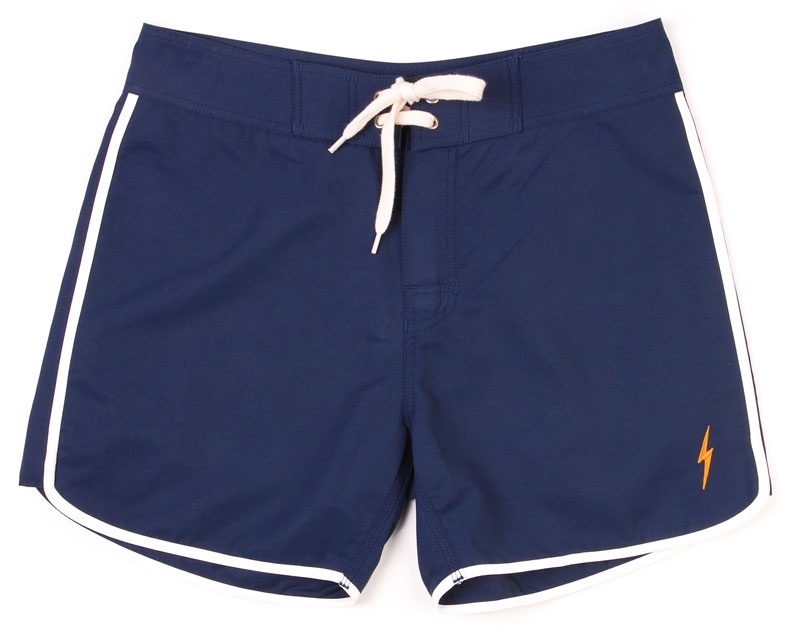 6) Regarding colors, how does your 2013 palette look like ?
Classic earth tones with some pop colors like purples and bright reds. Most of the inspiration for the palette came from nature so the whole feel to this Spring/Summer is very fluid.
7) How do you face the issue of durability ? Any green projects ?
I think durability really comes from realizing what is and isn't functional for a board short. We make all of our product in California or Portugal and having the ability to spend time with your factories gives you the advantage oversee your quality and product.
8) Any changes in price points ?
Our Made in California M Series Board Shorts was based around a price point that you can find in your local surf shop or one of retailers like Ron Herman. These shorts are one of our most basic bodies, but they have proven to be something every one loves, especially for the price.
9) Finally, what makes your boardshorts different from other boardshorts out there?
Having the icon symbol of Lightning Bolt embodies the spirit of the brand started in 1971 in Hawaii. If you look back at the shots of Pipeline and see the Lightning Bolt guns, the no leash & casual style in the tube, it's a feeling that every surfer longs for. In a world fueled by competitive surfing and contests, Lightning Bolt is known for its Streak of Adventure and always searching for A Pure Source. Putting on a pair of our board shorts just brings that idea and aloha back to our customers.
THANKS !