ENDEAVOR DESIGN launches colour wear in North America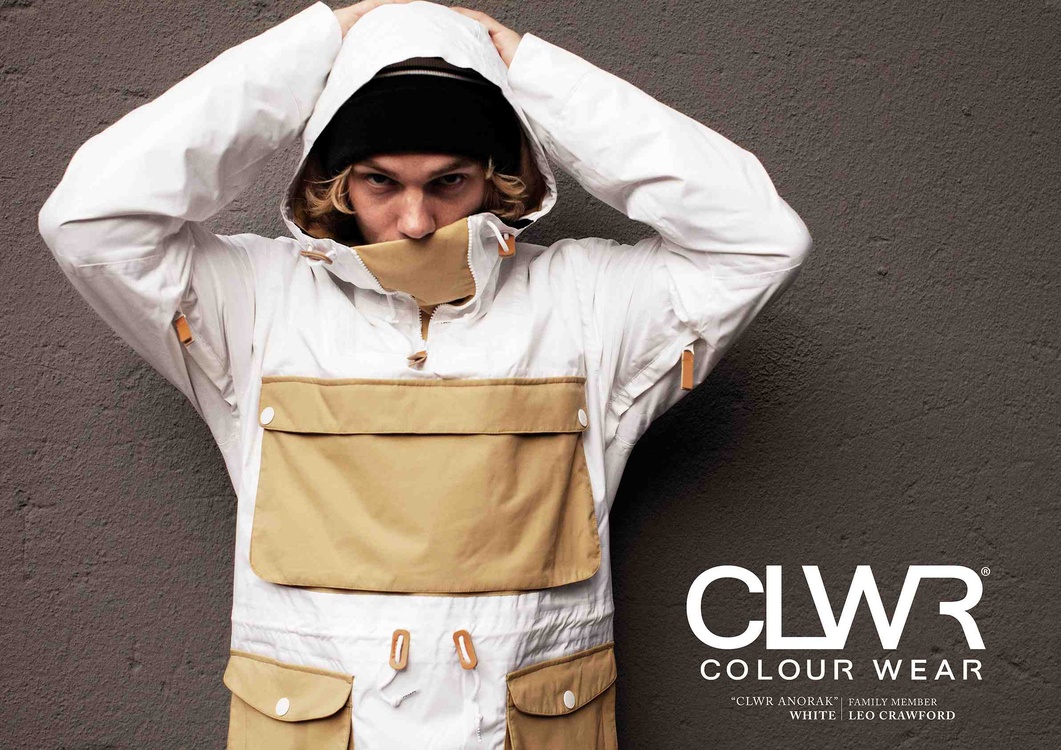 ENDEAVOR DESIGN launches colour wear in North America
---
Endeavor Design Inc. launches Swedish outerwear and lifestyle brand Colour Wear under license in North America. The F/W 2013 collection will be made available to select retailers throughout North America.
---
"Colour Wear is a strategic partner in Europe for our brands Endeavor Snowboards and Airhole Facemasks. We share multiple distributors and are aware of the success the Colour Wear brand has been experiencing" says Max Jenke, Managing Director of Endeavor Design Inc. "We felt the timing was right to introduce the brand into North America this season."

"To partner up with Endeavor Snowboards and Airhole Facemasks was a natural choice. To get such an experienced and good team to represent the CLWR brand feels promising. We believe that CLWR has great potential in the North American market and with this crew it will be a success" says Fredrik Abrahamson, marketing director and co-owner Colour Wear.

NRI, the leading 3PL warehousing and shipping company in Canada and already Endeavor's partner for North America, has been contracted for all logistics and warehousing. Customer service, sales, and marketing will be handled from Endeavor Design's head office in Vancouver, B.C.

US Sales will be handled in-house. For more information, contact:

Joel Giddings
joel@endeavordesigninc.com

Canada sales will be handled by the following agencies:

BC – Catapult Agency
Garett Halayko
ghalayko@gmail.com <mailto:ghalayko@gmail.com>
Marcos Daroza
mdaroza0@gmail.com

Praries – Charleswood Agency
Zev Klymochko
zev@charleswoodagency.com <mailto:zev@charleswoodagency.com>

Ontario – Forklock Agency
Adam Carmichael
adamcarmichael@live.com <mailto:adamcarmichael@live.com>
Lee Jack
leejack.lmc@gmail.com <mailto:leejack.lmc@gmail.com>

Quebec & Maratimes – Wolfpack Marketing
Guillaume Pare
gpare@wolfpack-marketing.com <mailto:gpare@wolfpack-marketing.com>
Fred Lacroix
fred@wolfpack-marketing.com

Colour Wear will be exhibiting at KnowShow in Vancouver, B.C. and by appointment at showrooms across Canada and the USA.
ABOUT COLOUR WEAR
COLOUR WEAR is a Swedish lifestyle brand characterized by a playful yet functional approach. Influenced by the streets and developed and formed into technical garments. Street elements are crossed with function to create a raw and rider tailored line of clothing. CLWR brings street style and attitude to the mountain and the demands and functionality of the mountains to the streets.
With our dedicated team of creative and driven friends who forms the CLWR family, we develop and build garments to fit their needs. Without compromising on quality, function, fashion level or attitude, COLOUR WEAR provides garments rich with details and designed with love for the CLWR family way of living.
Connect with Colour Wear:
www.clwr.com
www.endeavorsnowboards.com
Instagram: @colourwear
Vimeo: https://vimeo.com/colour
Facebook: https://www.facebook.com/pages/Colour-Wear/138764436152349

North America Press Contact:
Max Jenke
max@endeavordesigninc.com

Endeavor Design Inc.
439 Railway Street
Vancouver, B.C. V6A 1A7
P. 604.646.4727
E. max@endeavordesigninc.com
W. www.endeavordesigninc.com