SW France Office Visits – Buffalo & Alain Riou's Santocha Distribution & Rareform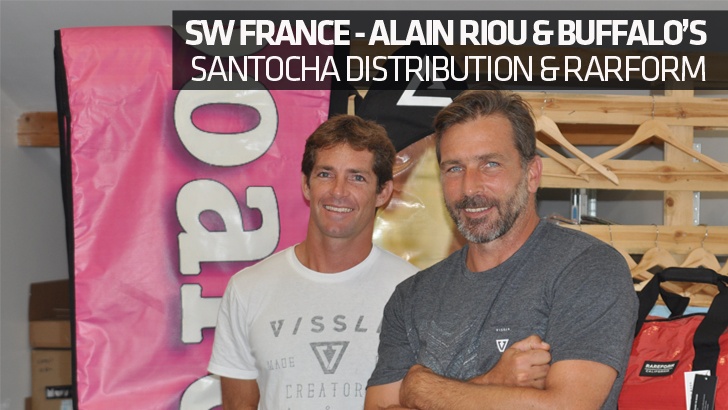 Alain Riou & Olivier 'Buffalo' Cuissot
---
SOURCE made our annual pilgrimage to the South West of France for a week of surfing and catching up with industry brands based down in the area. Over the coming days and weeks we will be releasing interviews and images from the office visits, detailing the highlights from 2015 in the European surf industry.
SOURCE paid a visit to Santocha Distribution/Rareform Europe. Their office in Soorts-Hossegor may represent that of a small start up, but founders Olivier 'Buffalo' Cuissot and Alain Riou are no strangers to the surf industry. All imagery and words by Harry Mitchell Thompson.

---
Alain surfs professionally and has done so for 15 years, meaning he knows his away around the surf industry.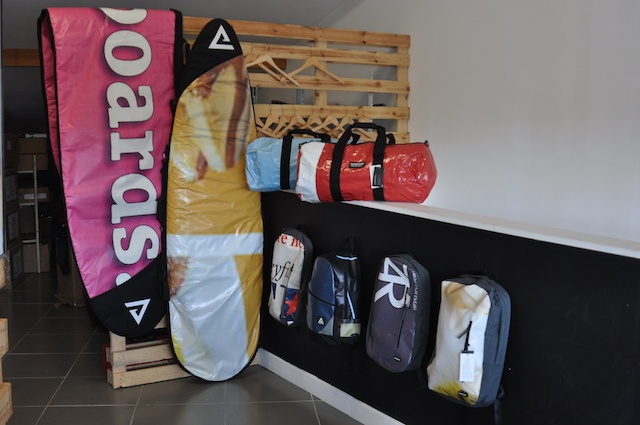 Rareform boardbags and rucksacks – lined with old American billboards – no two products will ever be the same

Buffalo is an industry vet, having started his career running Arnette European Marketing in 1995 before running Quiksilver's European Events at the turn of the millennium and filling many different roles for the GSM Group (VZ Euro Brand Manager, Element Euro Brand Manager, European Brand Manager Retail). Most recently Buffalo had been working in retail consultancy before starting Santocha Distribution with Alain to distribute new surf tail pad and leash company MODOM under license in Europe, and also Rareform Europe – a luggage company made from old billboards.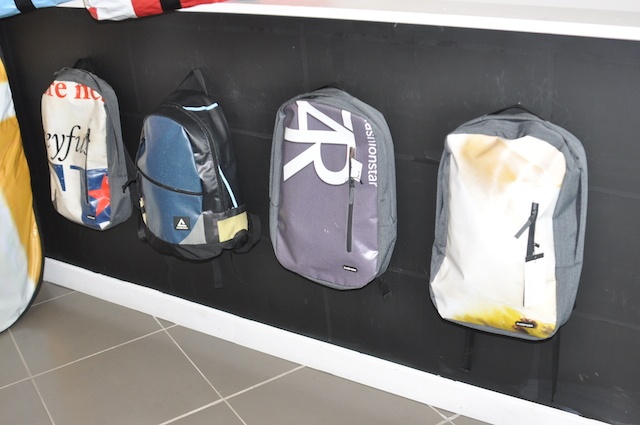 Rareform rucksacks – to be sold in Apple stores in Scandinavia.
MODOM are an exciting new surf accessories brand, specialising in surf leashes and traction pads, which come in much smaller packaging than other brands, meaning retailers have more space on their walls. The ambassador team for MODOM speaks for itself: Taj Burrow, Jack Freestone, Craig Anderson, Mark Mathews, Kalani David, Alana Blanchard and Noah Beschen. The guys at Santocha have a lot of input with the brand, including the impending release of a Marc Lacomare pro model.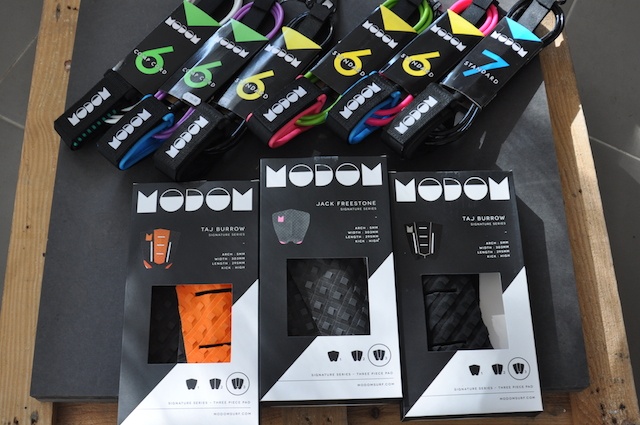 Modum tailpads come in a smaller box than other tailpads to give retailers a more compact sized product.
Rareform is another exciting new brand, where no two pieces of luggage are the same, as all are made from American billboards. Once again, Buffalo and Alain have a lot of input – expect to see a line of bags featuring billboards from the upcoming European tour leg.