Burton streetwear FW16/17 preview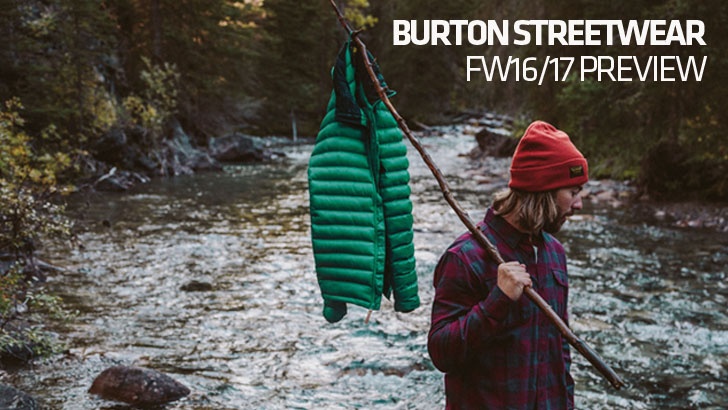 ---
CATEGORY: Streetwear 2016
BRAND: Burton
INTERVIEWEE: Andrew Burke (Vice President – Burton Softgoods)
---
Men's streetwear
What are the hot trends that retailers should keep an eye out for this season?
I think on a broad level it is probably what we are seeing everywhere and that is the merging of technical function interlaced with style features. It is not bridging the gap as such but characterizing what exists in those spaces. We see technical innovation in terms of performance or material worked into an unexpected silhouette, so it is no longer about running tech in running gear but it is about running tech in casual gear.
Athletics and activewear have definitely come into it and this is a big part for us, coming from a boardsport or active lifestyle. For sure, you see all the sportswear guys getting into that sort of leisure play and the trends are reflecting what people do with their time. People have less time in a sense so they want more adaptable hybrid clothing, especially as their time is spent doing specific things like training, yoga or things of an active nature. Streetwear has kind of faded in terms of trend and active has stepped up, it has all the tech and all the function behind it – so that is exciting.
For the Burton line next season, how are you picking up the trends or what are your inspirations?
They reflect a lot of what we are talking about – staying out, staying warm and staying dry – and our lifestyle-wear runs around the sport and mountain lifestyle, through all seasons. Whether you are at a festival, bar or engaging in daytime activities such as running, hiking or snowboarding, it is that durability and adaptability of being able to stay out, alongside the core technical performance for which we are known – staying dry and staying warm.
Outerwear is where we come from; it is where our strength is in the snow business. It is our foundation and we use that platform to build on our apparel offer – tech where you need it, function across the board and durable goods that are going to last. We see that where we are using hollow core yarns in our fleece linings, so woven flannel shirts with the fleeces, is obviously very fashionable but has a main technical property of storing that heat inside the yarn and heating you up.
We also push the needle a lot with bluesign approved styles and our sustainability commitment so we have a lot of RDS down insulators in our Evergreen series with sustainable down and there is a lot that we have done this particular year in making our line more transparent and available, this is a big theme coming through the line.
In terms of materials, we have wax cottons, Sherpa lining and grid or mesh back fleeces. These three-layered fabrics create an interested sandwich out of the fleeces – lifestyle, comfort and technical function.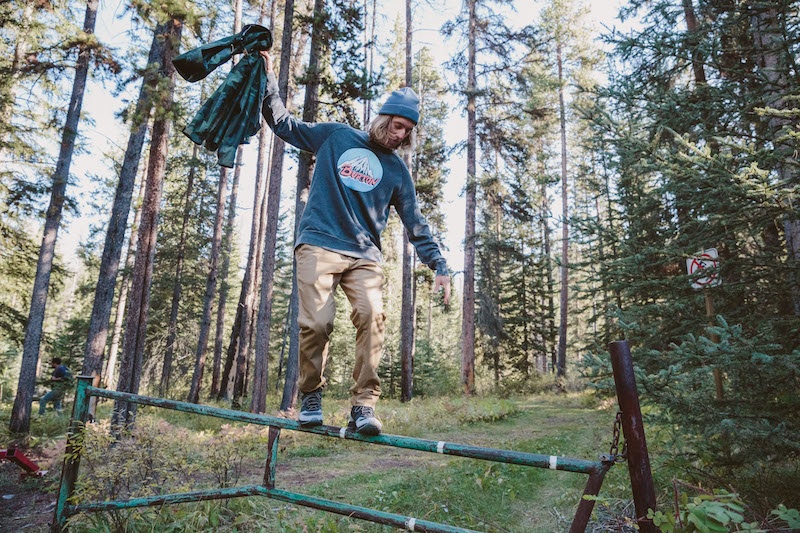 How does that affect the fit?
You have got to look good so the fleeces are tailored in and there is room where you need it to reflect that active nature. We do things like use stretch or have very specific cuts so that it is fashionable and on trend but also make sure that it doesn't lose its functional nature.
How about the jackets for next season?
We are definitely focused on being a tops brand primarily and jackets are one of our centre places in the lifestyle. We therefore go in a lot of directions with our outerwear and performance categories in terms of technical apparel in our streetwear section. There is a focus on sustainability again, something that is going through everything we are doing, so an overwhelming percentage is bluesign in our line and fabric. Aesthetic wax cotton is a big one and articulated hoods can also be found as a cool retro design as well as printed insulated lining and printed basil face. Our point of view is defined by colour and print traditionally so we are always messing around with that, a lot of that can be found in the details such as printed insulation.
We are really good at developing the jackets from an outerwear and sportswear perspective, so we can then bring in a mix and match and come up with a lot of new things both visually and aesthetically. Our trend is more classic fits and classic styles anyway but we try to spruce them up and put a different spin on them with colours and textures.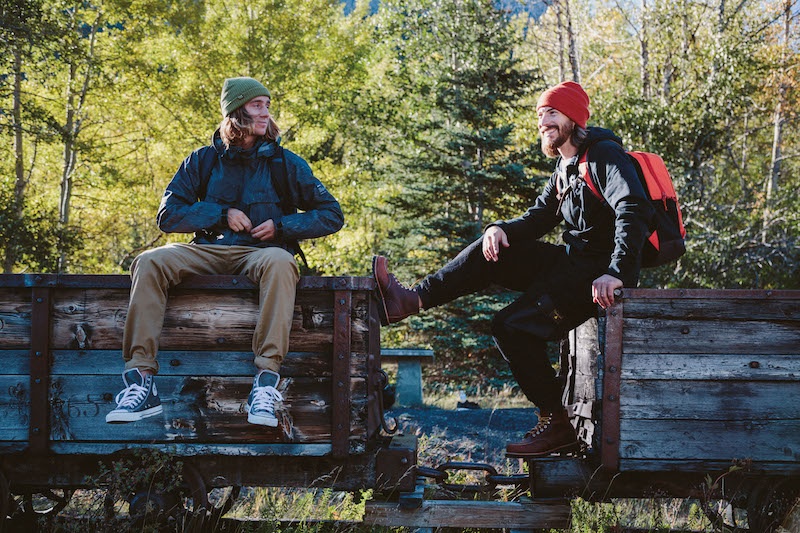 What are some of the colours we will see next season?
The cool thing that we have done is consolidated our colour pallet a lot this year. We are known for flipping a lot of colours year on year and we still continue to do that but we have more cohesive and exciting ways to merge the colours across all of our categories, not just with streetwear but also with our bags, luggage and outerwear.
Beyond that, in terms of hot colours and fabrics, heather face fabrics are something we do really well with and feature those throughout our price tiers. We see heather a lot and prints are something we are always running with because it is something we are known for. We have done a lot of work with putting prints on interesting or unique fabrics with texture and also blocking a fabric, like wax, corduroy, flex or wool and these are some of the details that we concentrate on. If you look at a lot of our winter jackets that are more for winter wear than snowboarding then you see a lot more diversity in fabrics and textures.
With production, have you had to adjust your price points at all?
As a U.S. based brand, we saw currencies in our main markets move a lot such as in Japan, Canada and Europe, which makes it sketchy for the year to come. Our main focus is retaining and building on our reputation as a premium brand and if we have to raise our price then we are generally already building into that price point. It is all going in the direction of a premium brand whilst improving the average wholesale, two things we are committed to. We have done a lot of work to align our regional cost to reflect the new currency realities.
There is a race to the bottom and a race to the top and I still think we can win. It is really hard when you look who is out there playing that race to the bottom and they deliver a pretty nice product for the value. For us with heritage as an equipment brand and innovators to snowboarding with a reputation for durability, it is easier for us to go up.
What do you think are the two key products for next season?
I would say generally our evergreen insulated collection and our fleece collection are the two key products for next season. In the fall, we are expanding our biggest franchise of outerwear, which includes the fleece. We also have a new collection to launch, which is franchise pieces, and we have done a lot of work on both of them concerning the fabric fit and we are pretty happy where that is going as a fleece collection. You will see Sherpa, mesh-lines and different patterns of different materials. Putting clarity on ridable fleeces with lifestyle fleeces with a little bit of both for everybody and that is an area we are really excited about. This is an area we have always been good at so we are just really trying to light the fire with this.
Insulators are also a key product for next season and as we talk about sustainability and transparency in the supply chain, this has been a big focus for us. We are really driving this over the past few years and insulators really embody that with sustainably sourced RDS down which tracks where the goose came from. We also have bluesign approved synthetic polly insulation. Insulators are something we have always done at the high end in the collaborations but this is one of the strongest steps into the mainstream-insulating sector.
Those are the two products that I would probably say are the most impactful.
For us, we are snowboarding and want snow so we wanted to amplify that and we have done some great collaboration with bluesign. The raw materials team has also spent an overwhelming part of the year opening up our transparency and chemicals that we are using, both to be prepared against laws and to be able to really tell consumers they can trust the product.
Women's streetwear
What is the hot streetwear trend that retailers cannot afford to miss this season?
Prints and patterns, whether it is photo prints or collage prints from the archives. Reversible fabircs and garments are also an important trend, alongside the blending of lifestyle and activewear.
What are the main themes and inspirations in your Fall/Winter 2016 Streetwear range for women?
The main focus is cozy and active. Not athletic but more outdoors lifestyle.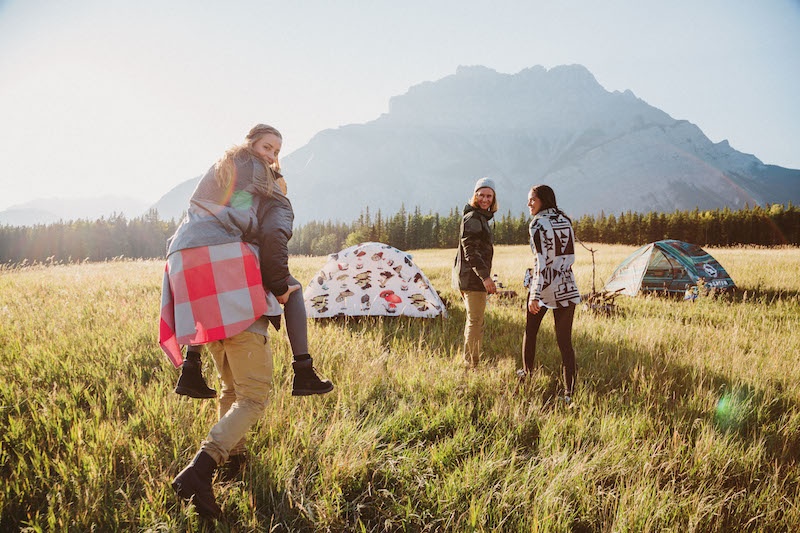 In terms of colours and patterns, what are the main themes for Fall/Winter 2016?
Earth tones are the main colours, whilst for silhouettes it is varied – wider bombers and longer bombers.
Any new materials or textures that you are working with?
Flannel shirts that are both warm and function at the same time.
There have been currency fluctuations and shake-ups in the production chain on a global level. How have price points evolved and what are the main price hot spots?
At Burton, we are building up towards a more premium brand and more premium products so are raising the price points anyway. The main price hot spots are the jackets at 100-150 euros.
What are the key products that retailers should put on their order sheets?
Retailers should put both Neu and Sherpa Lined fleeces on their order sheets.