Vans women's streetwear FW16/17 preview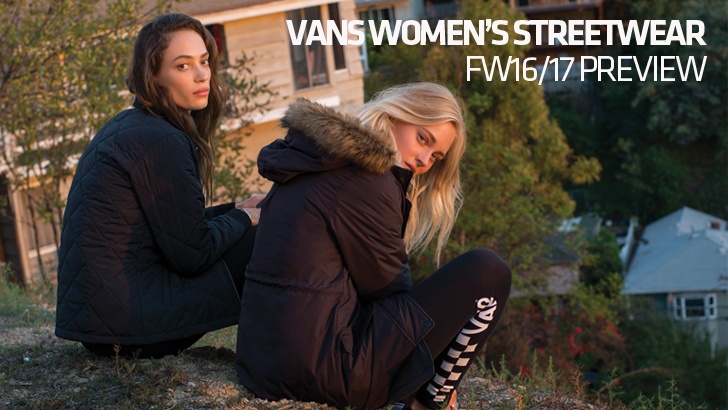 ---
CATEGORY: WOMEN'S STREETWEAR FW16/17
BRAND: VANS
INTERVIEWEE: Amelie Robert (Merchandising Manager – Women's & Kids EMEA Apparel Accessories)
---
What is the HOT streetwear trend retailers cannot afford to miss this season?
90's Pop culture is definitely a big influence in Streetwear this season; black & white paired with primary colours, big branded logos and geometric graphics. This pop culture trend is clearly strongly related to that athletic mood that is spreading all over the place now, and will keep on going.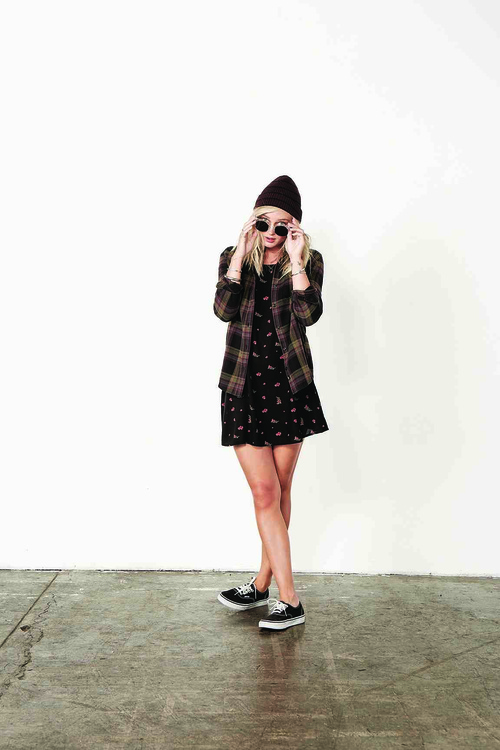 What are the main themes and inspirations in your Fall/Winter 2016 Streetwear range for Women?
We call our main theme "Heartbreaker", which references U.S. culture and the 'back to school' season. As summertime comes to an end, Fall brings a fun and flirtatious approach to the classic tomboy style. Varsity is the main inspiration, paired with that 90s trend, whether it is a punk or an athletic vibe. The look is an effortless mix of tomboy inspired classics and delicate feminine shapes: the perfect complement to our footwear icons.
In terms of colours and patterns, what are the main themes for Fall/Winter 2016?
Classic heritage plaids and military hues are the perfect foundation to layer with feminine patterns and colour pops. Florals remain an important print statement for fall, with traditional and tapestries blooming across all categories from tops, dresses, bottoms, outerwear and accessories. It's actually the perfect juxtaposition to the collection's military and plaid foundation.
What about silhouettes?
Timeless silhouettes are reinvented with novel fabrications and unexpected details. As said before,the tomboy look is key for us this season, and it is a great starting point to feminize streetwear staples. Autumn is also all about layering – sweaters and cold weather pieces are offered in classic knits, making them easy to mix and match with the perfect tee or fancy top.
Any new materials or textures you're working with?
It is all about soft, cozy, lived in textures. Basics are elevated with slub fleece and fuzzy French terry that have timeworn charm and only get better with age. Brushed and woollen textures add richness to outerwear and accessories.
Vans is also introducing all–weather outerwear for women, where style meets function. Designed for the elements, the functional assortment ensures maximum protection from wind, rain and snow. Each piece in this apparel collection comes with 1K durable water-repellent coating, which complements its cold weather features.
There have been currency fluctuations and shake-ups in the production chain on a global level. How have price points evolved and what are the main price hot spots?
It is natural that production costs evolve and we adapted accordingly, keeping the consumer expectations in mind.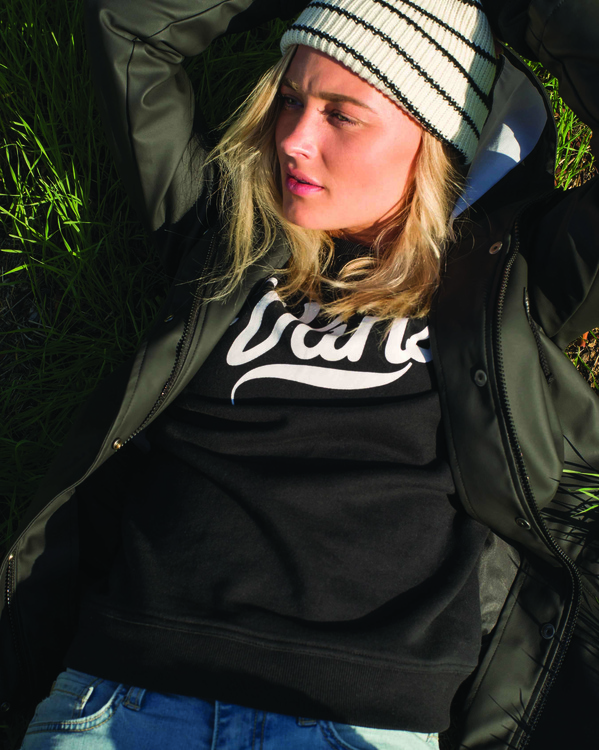 Please take us through three key products that retailers should put on their order sheets.
The Flannel shirt is a staple in any girls closet now, whether she is wearing it alone, as a jacket, or tied around her waist. More than that, this punk icon does not stop at the typical button up shape, the plaid pops up as an outerwear lining or the silhouette is lengthened to make the perfect winter dress.
Another product that cannot be missed is the Raglan tee shirt. Varsity-inspired and iconic in streetwear, it is the perfect canvas for bold logos or cute patterns: pop culture statements.
Finally, the Coach jacket, another great tie back to that 90's athletic trend. Worn on the US football fields, then popularized by skate culture, we borrowed it from our men's collection and made it shorter and 'shrunker'. It is now a super cute item, perfect to complement the street edge to our tomboy look.