LRG Men's Streetwear FW16/17 preview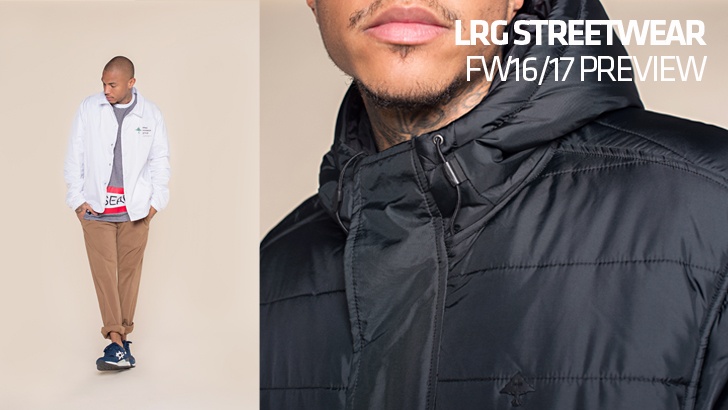 ---
CATEGORY: MEN'S STREETWEAR
BRAND: LRG
INTERVIEWEE: ROBERT WRIGHT (LRG OWNER)
---
What is the HOT streetwear trend retailers cannot afford to miss this season?
Colour! While the trend of dark and muted colours can continue to serve as a foundation, the accent and layering in of colour will make a retail presentation much more interesting for the customer.
What are the main themes and inspirations in your Fall/Winter 2016 Men's Streetwear range?
Our Fall 2016 range is focused on the ideas of travel and exploration. We find a great deal of inspiration in the sound, colour, and texture of different regions around the world and we try to convey that sense of wonder when experiencing a new culture for the first time.
As far as pants go, how are cuts evolving? Are we seeing more straight leg and less skinny cuts? How about flex fabrics?
Pants have definitely moved away from skinny cuts. We are seeing a return to more comfortable relaxed fits. In particular, a relaxed fit through the thigh and narrowing down below the knee in what could be called a "relaxed tapered fit". This silhouette addresses a return to more comfortable masculine fits while taking into account footwear trends and clean lines through a tapered bottom of the pant. Incorporating stretch and technical fabrics continues to be important.
What are the trending jackets for this season? You can also mention performance features and technologies?
We are focused on a few trends in outerwear. We have multiple outerwear pieces that are performance based in synthetic fabrics that touch on athletic and technical styling. These are highly detailed pieces utilizing a mix of performance fabrics in anorak and windbreaker type silhouettes. The other jackets that we are focused on are heavier weight jackets in natural fabrics that are experimenting with more tailored fits in non-traditional lengths. These styles take cues from traditional menswear and work wear but are made more modern through the use of texture and fit.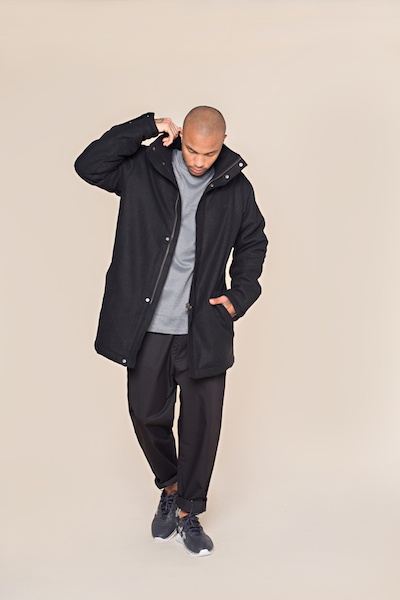 In terms of colours, patterns and textures, what are the main themes for Fall/Winter 2016?
In terms of colour, we are using brighter colors as well as earth tones as they accent and contrast against the more traditional black/grey type palette. In regards to patterns and texture, we are big believers in utilizing a wide range of interesting prints and textures to tell the story of our collections. Our emphasis on pattern and texture, as well as detail, is what separates the LRG brand from our many competitors in the market.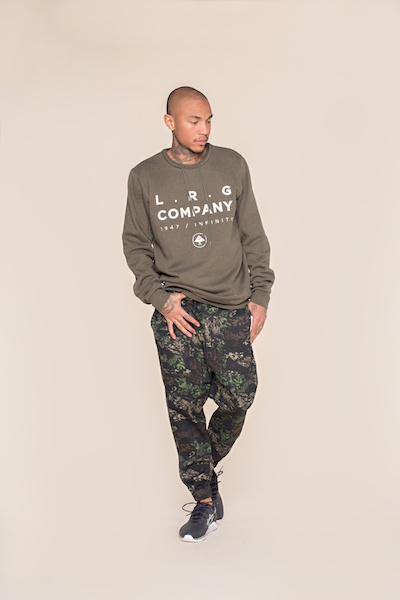 There have been currency fluctuations and shake-ups in the production chain on a global level. How have price points evolved and what are the main price hot spots?
For the market in general, price continues to be a major issue. The proliferation of factory direct brands continues to put a huge amount of pressure on the pricing of branded products and those retailers who carry branded products. LRG focuses on doing highly detailed and branded product at a great value to the end consumer, which is less prone to the pricing pressures than the basic commodity type products. That all being said, the modern customer is extremely value oriented and price conscious when it comes to apparel in our market. It is hard to say what the main price hot spots are as they vary from brand to brand, but customers are looking for value. That value may be achieved through the value that the customer places on the brand name itself or the value can be achieved through the intrinsic value of the garment itself. Our goal as a brand is to give the customer value in both senses.
Please take us through two of the key products in your line that retailers need to put on their order sheets.
It is pretty difficult to narrow down in a collection of well over one hundred pieces into two key products. We always prefer that our retail partners support the collection in full and put together a buy that represents multiple categories within the collection. That is really the only way that the story of the collection can be properly told to the customer. If I had to pick two key product classes from LRG that the retailers need to order, it would be jackets and pants. This Fall 2016 range has some amazing fabrics and styles in both categories. Both of these categories are very sharp on pricing to give the customers a great value on a highly detailed branded product.