Bright January 2016 Preview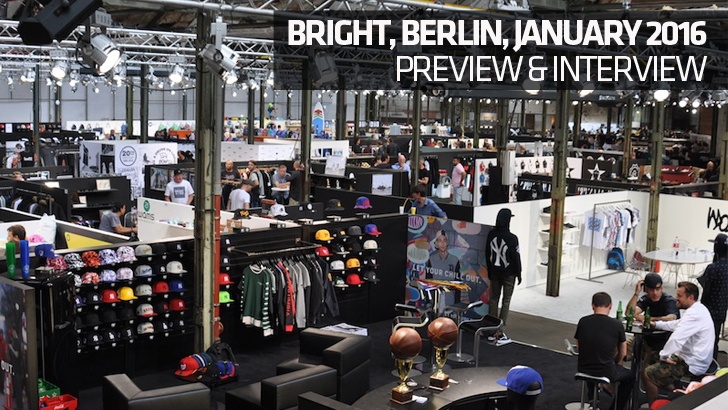 BRIGHT, BERLIN, JANUARY 19-21, 2016
---
For 2016 Bright is back at its new home next to SEEK for its first winter show. The combination of the two shows in one location has made the Berlin Arena one of the draws of Berlin fashion week. Bright now looks and feels like a proper tradeshow with all exhibitors on a single floor whilst the continuation of the de-industrial backdrop of previous venues fits well with the variety of stand designs.
SOURCE has spoken with Bright's Thomas Martini to find out further details on this January's event.
---
How has the transition into the PREMIUM Group gone down?
The partnership is working very well in the daily business. We get lots of support in our infrastructure but still have the freedom to run the event in the way we like to.
Please tell us about your new skate area.
Within the Arena location we tried to curate areas for the different segments of Bright. Our most important segment, Boardsports is located in the entrance area. It starts with brands such as Nixon, DC, Diamond, Globe, Brixton and Vans. If you walk a little further, you will find the Skate Area; more hardware driven and including a little skate spot as well. Here you will find brands such as Element, Cleptomanix, Primitive, Mob, 24/7 Distribution and many more. Everything should be related to Skateboarding. We will have a few video premieres and contests to maintain the right vibe.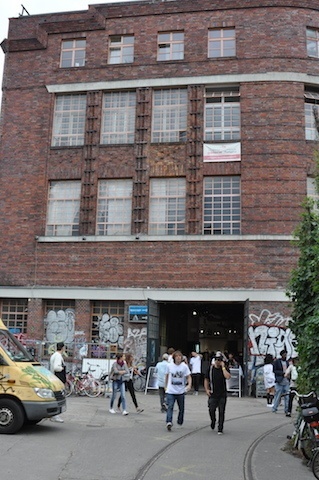 What else is new for the January 16 show?
We have changed the floorpan a little bit, to create a better flow. There will be a new food court with Markthalle Neun serving organic food. We teamed up with our friends from Makia to design an amazing shirt. A wonderful Lady named Myra Brodsky is tattooing and showing her art. Lucas Beaufort is doing an exhibition. Lamono will present their latest book. Mastered.com are offering a program with Virgil Abloh on streetwear to help emerging brands. Bright Diaries number 6 is fresh off the press, and many other new things I probably forgot.
Any new or returning exhibitors you would like to mention?
Mitchell & Ness, Starter, Emerica, ES, Doughnut, Appertiff, Quiet Life, FTC, Isle, High Sierra, DGK.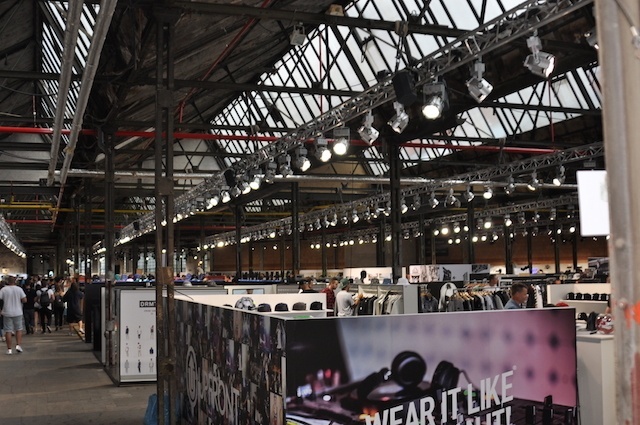 Please give us the latest on this year's European Skate awards.
It is pretty exciting, I have just seen the results and for the first time the public voice changed an award, which shows the high impact of the public on the voting. I'd like to say a big thank you to our partner Free mag who worked on the voting process. The ceremony will take place on the 19 at Lido in cooperation with Vans and help from Nixon. Red Bull and SkateAid host the filmer and the charity award. The Lido is a Rock n Roll venue, which will really change the face of the Awards ceremony.
What other evening activities are scheduled around the show?
MASTERED.COM
Streetwear: Mastered is an online platform helping to develop the best streetwear brands worldwide. The 6 month online program is curated by Virgil Abloh (Off White) with the help of various industry leading names.
As an introduction, the Berlin Launch Panel & Party will take place during the trade show. The event will culminate with an after party featuring a special guest DJ.
Panel guests include Jorg Haas (BEINGHUNTED) Alex Flach (Civilist) Brock Cardiner (High Snobiety) plus many more…
Date: Tuesday 19th January 2016
Location: nhow Hotel, Stralauer Allee 3, 10245 Berlin
Time: 17:00 – 20:00
Covert to Overt
Photography of OBEY GIANT
By Jon Furlong
OBEY in association with Lodown and Bright is pleased to present Covert to Overt, an exhibition documenting the artwork, travels, installations, and operations of artist Shepard Fairey and his team, as seen through the eyes of photographer Jon Furlong. Furlong, based in California has been working and traveling with Fairey for over a decade. A selection of over 50 never before seen photos will be on view at Salon Am Moritzplatz in Berlin, providing an intimate window into the world of OBEY GIANT.
20th-22nd January Opening 20th 18.00 to 22.00 Salon Am Moritzplatz, Oranienstrasse 58 Berlin Kreuzberg
THE ONE STAR
On the 20th of January 2016 Converse CONS celebrates one of its most legendary shoes – The One Star®. The amazing silent green Kulturquartier, a location in the heart of Berlin Wedding, will hold an event dedicated to The One Star® with an exclusive The One Star World Tour video premiere and a photo exhibtion showing images from the book that comes along with the clip. The doors open from 6-10pm and everyone is invited for drinks and an octagonal bowl session. A shuttle will be available at 6pm at Bright.
THE ONE STAR
World Tour video premiere & photo show
Wednesday, January 20th
6-10pm
silent green Kulturquartier
Gerichtstraße 35
13347 Berlin
Open session & drinks
Shuttle available
6pm CONS booth at Bright