Bonfire Outerwear FW16/17 Preview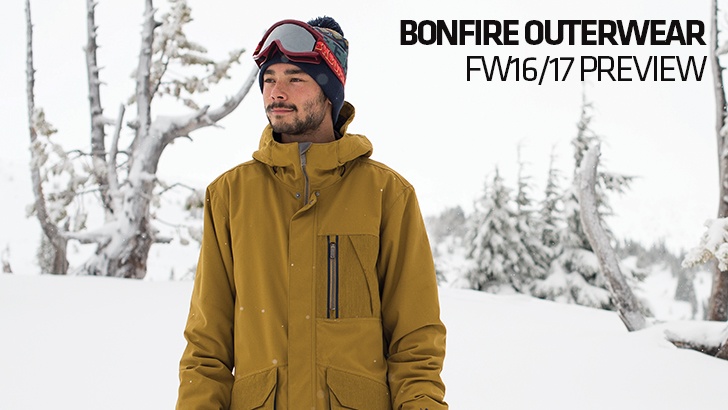 ---
CATEGORY: MEN'S OUTERWEAR
BRAND: BONFIRE
INTERVIEWEE: VICKI VASIL (MARKETING MANAGER)
---
What's the overall theme / general inspiration behind the 2016/17 outerwear?
There's no "theme" to our outerwear per se. Under our new ownership we wanted to refocus on making products that grows from our roots in the Pacific Northwest, and on high quality outerwear with meaningful details, driven by our riders.
KEY PRODUCT FOCUS: What are the two most important products of your 2016/17 line? Why? Tell us about them please.
The Beacon jacket is probably our most important model in the men's line. It's insulated, offered in four colours, and comes in our team fit silhouette. It's rated at 20K/15K along with the rest of the Platinum collection.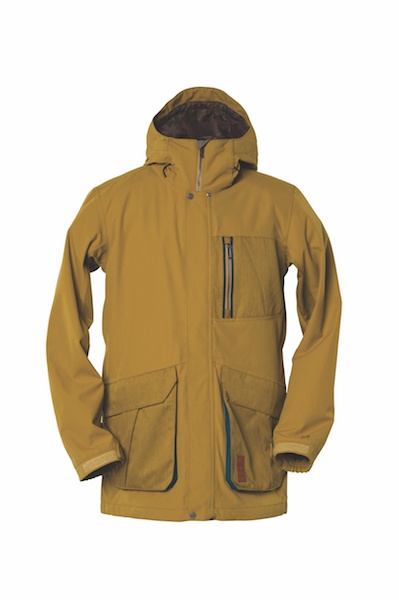 Bonfire Mens Beacon Jacket
Another jacket we're excited about is the Wakeena jacket. It's a lightly insulated jacket in a tailored fit in three dynamic colour blocked options at one of our most affordable price points.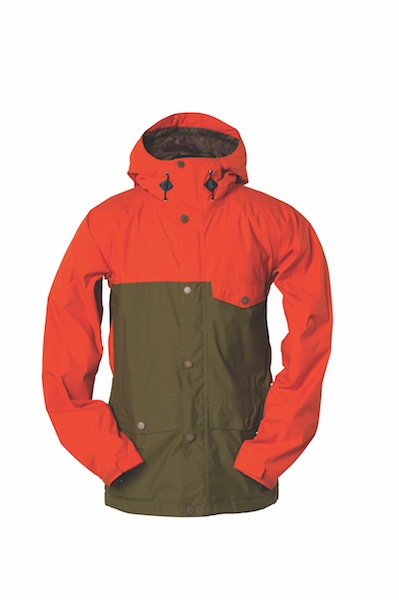 Bonfire Mens Wakeena Jacket
What type of client are you targeting with the collection.
Our client is the middle-to-high end customer who admires the lifeline of our product. They like the rugged style and are drawn to our quality of design rather than to trendy prints or flare
Are your price points going up or down?
They are about the same. However, this season we completely dropped the Silver collection from our line. We now only offer Platinum, which includes a 30K/20K shell and the rest 20K/15K and Gold, all at 15K/10K with the same premium rider features.
What new fits / silhouettes will you be showing, in pants & jackets?
We aren't introducing completely new fits, but our developers and designers have spent countless hours refining the fit of all pants and jacket to offer a more ergonomic, better-fitting design. It's not completely noticeable on the hanger, but you notice it the second you put it on.
What's new in colours / prints?
As a brand we don't gravitate to trendy prints, and instead developed a colour palette that reflects our region and the designs of the line. We have three colour stories, all of which reflect colours found in nature and include solids and are colour blocked styles in: golds, blues, oranges, greens, black, a few pops of red, and a muted camo print.
What new technical stories are you introducing that you haven't offered to retailers previously?
This season we bring a 30K/20K 3-Layer shell—the Defiance Jacket. It's lightweight, in our popular classic fit, and comes in two colours. We're also excited to offer Dual Boa Windows in every single one of our pants this season, a feature that our team is already raving about.
BASE LAYER BOX OUT: Do you do baselayers? What's happening here, what's your key new offering next year and what makes it great?
We don't currently offer baselayers, but we offer two midlayer pieces, a DWR-coated polyester fleece and a cotton pullover branded hoodie.