Nidecker Create New Brand Direction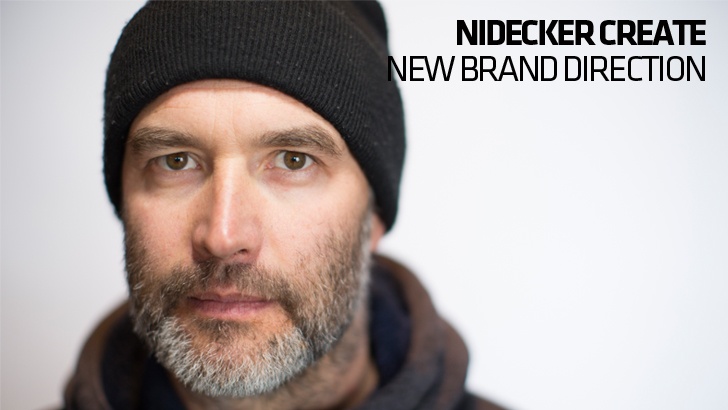 ---
Thierry Kunz is back at Nidecker and the Swiss-based snowboard brand are setting out on a revolutionary new path, which will see them nod to their snow surfing roots with an intriguing fresh brand direction. Nidecker are to focus one half of their line on those who started out with them back in the 80s and 90s, meaning products for those who enjoy carving piste and turning in the deep stuff.
Thierry has detailed just why the brand is changing its direction, and details how they will be working purely with core stores on their Snow.Surf line to deliver limited capsules throughout the season, giving retailers fresh product throughout the season. All photos of Thierry Kunz.

---
How is Nidecker different now to how it was when it started?
Nidecker started out as one of the first European brands to start snowboarding in 1984. The passion is the same now after more than 30 years of being on the market. Nidecker was the specialist brand for carving in the 90s and our love for turning is still evident our products, along with the high end tech and signature Swiss quality.
The major change is the new path which we are taking, and this is seeing us transition from being a brand who produced all kinds of products ranging from freeride to freestyle, from high to low price points and for every level of ability, to a brand who from next winter onwards offers two ranges. The first one, under the name Nidecker Snowboard will continue to offer products made for occasional snowboarders, freeride and all-round oriented and the second one will be under the name Nidecker Snow.Surf, which is made for the passionate riders who loves to carve, go off piste and are banked slaloms riders.
Could you tell us about the management team at the Nidecker brand?
Nidecker changed strategy five years ago from being a brand who made everything for snowboarding to being a group, which was launched with pro riders to form the different brands including Jones, Yes, Slash and Now bindings. Now that all of these brands are established in the market and have seen success, we saw it as the right time to take care of the Nidecker brand, to ensure it is well positioned and with a 'true' point of view.
This is why the Nidecker brothers asked me to re-join the group again – to take care of the Nidecker brand. At the same time we have also reworked the company with some major new appointments; including David Fernandez who will be our new COO and Cedric Nidecker our new CSO. The structure is now ready to jump into the future and ready to welcomes new projects to the group.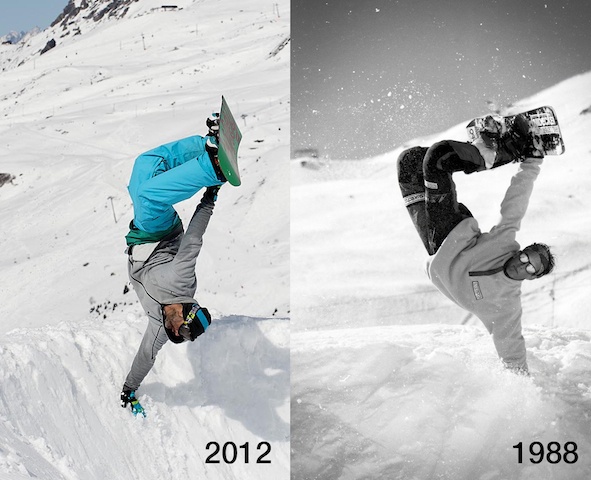 Exciting times. Please could you explain how Nidecker are focusing on the older rider?
Nidecker is maybe the oldest existing brand in the market, and this is why we have decided to take care of the riders who started out with us in 80s/90s. This is who our new Snow.Surf capsule is targeted at. They've known the brand since day one and know the quality of our products is of utmost importance to us.
The Snow.Surf capsule is made for them. Mixing older shapes with today's technology means that these boards will be the best carving/all mountain boards that we've ever made.
I have a feeling that with banked slalom being back on trend, that a lot of those people who snowboarded in the 90s and changed to skiing in the 00s are now ready to do something new and fun, and to get back on a snowboard.
The Snow.Surf capsule has been created for those who love to carve and to have that surf feeling when riding powder. The boards mix old shapes with today's technology and are inspired by the oldies like the surf retro trend. We're going back to our roots!
Nidecker is one of the only brands who is legitimate in this category. We've also asked our friends such as like Berti Denervaud and other big names from the 80s and 90s to join the project. This capsule is also good for us as it allows us to change up our game, not only in the product, but also the marketing and sales side of things too.
With regards to marketing, a company called White Wave Technology are to open an innovative new banked slalom in March of this year and we will be heavily involved with this.
And talking sales, this is where we want to drastically changed the game. Firstly we will have a line of boards that will be available for a number of years. Why should we change something that's working – if it ain't broke, don't fix it! We will also be dropping a limited series of new shapes during each season, in order to create buzz and excitement around these shapes and to make sure that retailers have novel products all season through , thus helping them with sales.
And finally, for distribution, we will be working with a limited number of shops who are core stores, and true Nidecker partners, meaning that part of the margin from our commerce sales will go back to these partner stores. This is a revolution we truly believe in, and we think that for our business to thrive that commerce and physical stores must live together in harmony.
Please explain the pros to both retailers and consumers.
It's simple – retailers will have something fresh and new in store and they will also benefit from our commerce sales. Win win! For the consumer, he doesn't just buy a product, he buys into a community.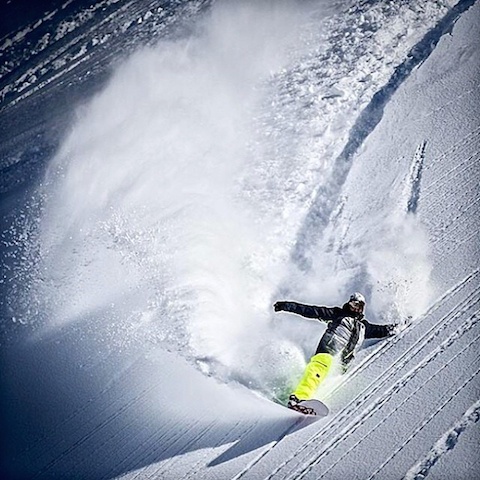 How will you select the shops to deal with?
It's a long process. We want to make sure that we find true partners and people who believe in what we are doing. This is not a question of how many boards the shop will order but how they will believe and support the brand in their shop and region.
This is a big move – what was your thinking behind it?
Yes this is a big move and we are aware that a lot of people will not understand why we are making these changes. But for us, this is the answer to today's needs. We need to bare in mind that it is the end consumer who buys the product. To not change would be a mistake and is one of the reasons our industry is currently facing difficult times.
Which other products do you see as beneficial for the older rider?
Definitively a new step-in system, but we have heard that a major company will re-launch one for next season. We are also working to bring something new into bindings and boots, but it will be for next season.
What lessons have you learned in your years in the snowboard industry?
I have learnt a lot in the last 25 years. But the only thing I can say is that it's time for a change. Most of the people in this industry are passionate people like I am, and it's time to work together. Alone we will not succeed, At the end of the day, inspiring and bringing new people on board is good for all of us. I'd like to thank all the passionate people who make my job better: Henry, Serge, Regis, Tom and Jake who has always believed in what makes sense.