Boardsport Source Issue #80 OUT NOW – Print, Digital Download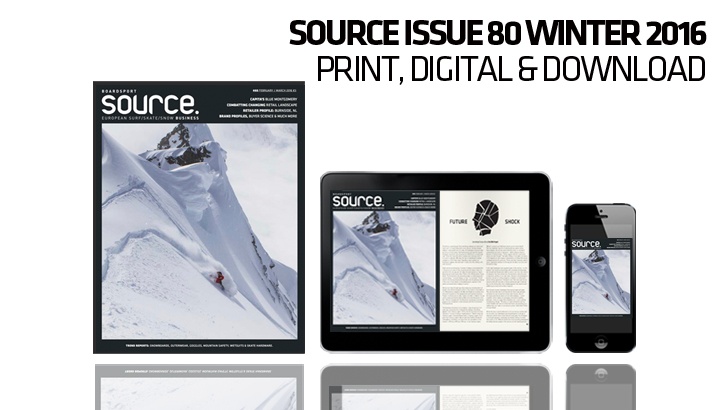 ---
"Weathering the age of uncertainty"
On the cover: Rasmus Ostergaard – Tailgate Alaska (Photog: Josh Mandel)

---
Read the Magazine Online
English / Français / Deutsch
In our industry, the weather and the business process were once factors that had a certain level of predictability. The seasons would roll through year after year and the business cycle meant that A plus B, would equal C. Now we are faced with uncertainty; no one knowing what is over the horizon and making planning more like a spin on the roulette wheel. For the boardsports community it's tougher than others, as the weather is a key factor in creating demand for our products. Having said that, even if the snow was to fall on time, we are still facing many challenges. The complex retail environment has shops and brands with their backs against the wall, and even though this winter started with a strong united front, it only takes one major retailer to hang up the discount signs for the whole market price structure to crumble.
Brands and retailers must work out how to deal with this new reality because they both need each other. Bricks and mortar stores provide brands and the industry with a window into the real world that cannot be replaced by a purely online format, and it's these shops who provide our business with its identity and are the cornerstone of their local scene (see P.45).
The power to control the pricing environment rests with product owners – the brands, and they need to find ways to ensure a decent margin can be made by themselves and by retailers. The death of margin, which is a hot topic in the Internet world, leads to the death of brands and retailers, meaning there is a real common interest for brands and retailers to work together.
Adding another element into the mix, SIA have announced that they are moving their Snow Show to early December in 2017, meaning deadlines for global sales meetings will move forward, which will no doubt impact on the snowboard business process in Europe. How European winter trade events react to this will be one of the hot topics of 2016, but the solution needs to be one that enhances the mutually beneficial relationship between brands and bricks and mortar.
The SOURCE team looks forward to catching up with as many brands, retailers and distributors as possible over the coming demo and tradeshow season in January.
Always Sideways
Harry Mitchell Thompson & Clive Ripley Editor & Publisher
On the cover: Rasmus Ostergaard – Tailgate Alaska (Photog: Josh Mandel)
Read the Magazine Online
English / Français / Deutsch
Download the Magazine