ISPO, January 24-27 2016 Preview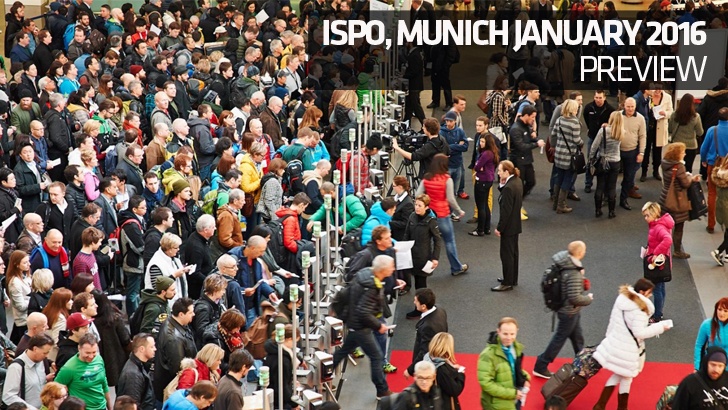 ---
ISPO continues to dominate the European winter trade show schedule with more than 2,500 brands filling over 100,000 sq metres of exhibition space and offering an international flavour that no other show can match. For 2016 the show has moved back to the traditional Sunday to Wednesday schedule and the hall layout has been changed. The action sports segment is relocated to the east side of the complex into halls B5, B6 and A6, to provide easier access via its own underground stop Messestadt Ost and creating a more concentrated action sports community. Welcoming visitors to the action sports themed East Entrance will be the all-new Action Sports Lounge in hall B6. Exhibitors, retailers, media and athletes are welcome to meet here for a drink, some food or to get away from it all for a moment. ISPO's Jose Moreno has given SOURCE all the latest details for the showing starting today in Munich.
---
What are the major changes at this years show?
Many. After six years with the same segmentation, we wanted to bring a new vibe to the whole show and this is why we have changed 11 halls within the whole show. I think this will bring a new way to move in the venue and also provides a great and new unusual brand mix.
We have new initiatives such as the DJI Cable Session Contest in the Atrium, which will see pros and kids shredding the rail section. Our new collaboration with Munich Mash sees a BMX and skate setup called the Mash Ex Hop Ramp, and this will be a great spectacle.
How will the new entrance benefit action sports visitors?
As I mentioned before, we will activate it within all our communication but we are also launching different services and tools that you will see at the venue. Action Sports customers will no longer have to queue for access to the arena, as they have their own entrance in the east end of the complex. This means we will now have our own 'Action Sports Entrance'.
What highlights should action sports retailers look out for?
We have all the platforms as before, including: CWS, Freeski Summit, Longboard Embassy, Brand New Award, ISPO Tandem Space, Tailgate Munich, ISPO Easy and ISPO Inspire with amazing new brands. We alsohave new ones including ISPO Sneakology in cooperation with Sneakerness for all the Sneaker enthusiasts, the ISPO Bloggers Lounge where we will invite international bloggers to document their experiences and we also have a new Water Sports Village.
What's the idea behind the snowboard rail contest?
The Idea behind of "DJI Cable Session" is to give the the snowboard and Freeski industry a place where brands/products can be tested and exhibitors can also promote their athletes. Brands can use this space as a great side event in order to improve relationships/rep with buyers and related media.
We are also promoting the next generation of shredders with a KIDS ON SNOW day on the Tuesday, wit special guest Nicola Thost in collaboration with different associations. Brands involved in the DJI Cable Session are: Bern, TSG, Nitro, HiPP,DJI, 5stars, Wake Konzept and Schneestern.
ISPO dabbled their foot in the sneaker market last year – what made you decided to start SNEAKOLOGY for 2016?
The sneaker market is booming, and working very well in many shops across the world. Currently technical or innovative brands don't have a place in Europe to present their latest creations to the industry and since our collaboration with Sneakerness is great and getting better, we are now ready to bring some of these innovations to the show. Last week for example we had some interesting requests from international buyers asking about this project and showing interest in meeting top brands. Also with technology becoming more and more important in all kinds of business, I think the timing is perfect.
Please tell us about the new Paddle village and what it brings to the show.
We have decided to create a Water Sports Village to locate brands including Palm Equipment, NRS, Beco, Fashy, JOBE, many SUP brands and more into the one space. We are also very happy to announce YKK as the main sponsor and with the pool we will have and a very interesting daily program.