Giro Helmets FW16/17 Preview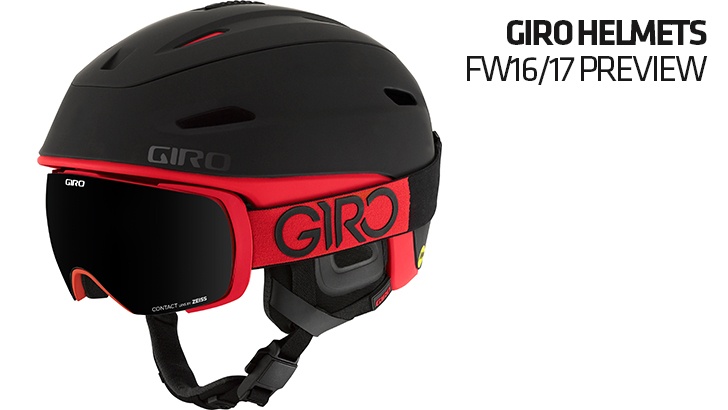 ---
CATEGORY: HELMETS
BRAND: GIRO
INTERVIEWEE: MATTIA BERARDI (PRODUCT MANAGER)
---
What are the trends in the helmet market for action sports for the 2016/17 season?
It might sound obvious, but safety is definitely a trend that is more and more important in the helmet industry. This comes from the consumers' expectations that changed in the last few years. They want to know how they are being protected, in which particular situation, and against what types of impacts. This is why we, at Giro, are developing technologies specific for different types of riders. For example, our soft shell line, that we launched in 2013-14 with the Combyn Helmet and the Discord the following year, is best suited for park and pipe or backcountry freestylers who get repeated impacts and experience more low energy impacts than other riders.
Fit is also becoming more and more important as the helmet industry is developing. We, as brands, want to achieve more and more comfortable helmets and we want to go beyond the standards set in the past. Giro has always been known for the perfect fit of our helmets, thanks to the amount of R&D and in house testing that we put into the development of our product. In 2015-2016, we went one step beyond with our Range MIPS helmet, which includes our Conform fit system, where the whole shell moves and adapts to the size of your head, instead of having only a fit system adjusting inside the shell. This has really been a breakthrough in terms of fit in the snow helmets industry.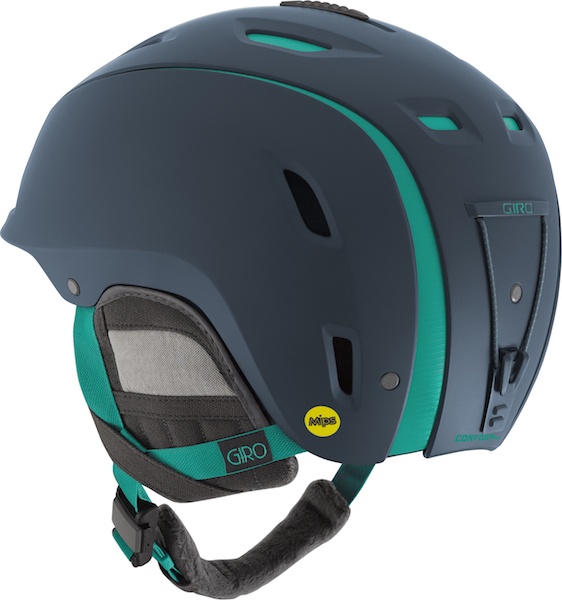 STELLAR MIPS – Conform Fit
MIPS, Multi-directional Impact Protection System, which can provide more protection in certain impacts, is another way in which Giro is supplying the best possible protection by covering as many possible impact scenarios as possible.
Will you release any new models? If yes, what are their main features?
We are releasing two new models this year:
Zone MIPS (unisex) and Strata MIPS (Womens), coming in at $200, are new full featured helmets that will satisfy the most demanding riders. These helmets have a hybrid hard shell and in-molded construction which allows us to achieve a light weight helmet without compromising cosmetic durability. The top of the helmet is made out of a hard shell construction, which will prevent scratches and dents when carrying the helmet around, or laying it on a table or on the ground. Additionally, this allows us to integrate a very stealth and user friendly break away POV camera mount: you will simply be able to snap it in and out of a slot attached to the hard shell part of the helmet. Easy to do with your gloves on. The rest of the helmet is in-molded, which allows us to achieve a light weight. The women's version comes in women's graphics, with women's specific designed ear pads which includes features like satin on the fit system to prevent the hair getting caught, and a more comfortable liner. This is the same across all of our women's line. These two helmets come with MIPS.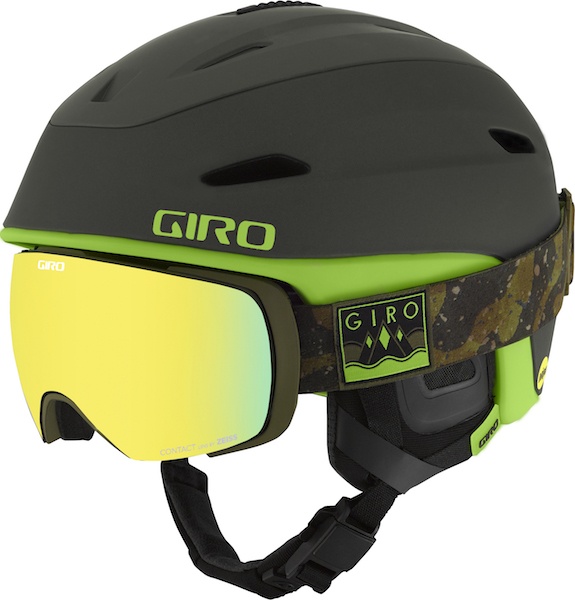 Zone MIPS Matte
The Union MIPS and Fade MIPS, our G10 helmets, have been industry heroes in past years, because of their light weights, style, and fit. Now that they have been out of the line for a few years, we thought it was time to replace them with a similar concept. A helmet that is light, looks good and is comfortable to wear each day on the mountain, plus adjustable ventilation to make sure temperature is always right depending on different weather or type of effort, but updating the industrial design to fit our most recent brand identity and adding key technologies like MIPS.
What materials are you working with? Anything new to talk about?
No new materials. We use EPS EPP and Vinyl Nitrile for all of our liners, and PC and different types of ABS plastic for our outer shell. Similar to most of the brands on the market, except for the Vinyl Nitrile where we were the first to use it.
Any new technologies or other innovations?
No new technology this year. Last year we brought the Range and the conform fit (see question one).
When it comes to design, colours & patterns – what are the main trends in your FW collection?
With Gerry Lopez as a Ltd edition, we are bringing our Santa Cruz surf culture into the snow game. Similar story with the Descendants, a band that connects to our brand because they are from California's Manhattan Beach. Our graphics can also be inspired by what we do on the bike side of our brand, with which we constantly exchange and compare designs. And then we have very different inspiration for each of our colour ways. The car industry has its influence on some of our high-end sleek looking colour ways. As seen in past seasons, we are also inspired by what is happening more on the outdoor side of the business with brands like Topo or Polar. We are also inspired by the street culture, from skateboarding for example, or from street artists like Rostarr or Justin Krietemeyer who have done ltd edition collections in the past.
Our spectrum of inspiration is very wide, because we believe that all kind of cultures and people enjoy the outdoors and expressing themselves on the mountains.
Are your helmets goggle compatible? How are you addressing this issue?
Of course. Giro is a company that works a lot in achieving the best possible fit for all of its products (bike helmets, shoes, apparel, socks, glove, snow helmet and goggles). We believe that the first step to enhance the ride is to have a perfect fit. When it comes to helmets and goggles, we want to have our goggles fitting perfectly with our helmets and we test in house in our test lab with test fixtures specially designed and built for this purpose. But we also want our consumers to be free to choose whatever helmet or goggle brands they want. So we test our products with competitors to make sure that they fit with most of the products that can be found on the market. Of course, we do this as best we can.
What about audio integration, is that something you're working on? If yes, please explain.
We work with our partner Outdoor Tech to co-brand and sell audio chips that can be integrated in any of our ear pads.
What safety standards do your products adhere to?
All of our helmets are certified to the CE EN1077 B standard.
Do you separate your line according to sports?
No, we don't think this segregation makes sense. We don't believe whether you are a skier or snowboarder has a significant influence on your style of riding. It is all about the state of mind and what you are looking for when you go out on the mountain, so we prefer to differentiate between those riding styles and states of mind.
Please talk us through your 3 keys models for 2016/17.
The Range MIPS helmet, which include our Conform fit system, where the whole shell moves and adapts to the size of your head, instead of having only a fit system adjusting inside the shell. This has really been a breakthrough in terms of fit in the snow helmets industry. Additionally, it includes a very stealth and user friendly break away POV cam mount: you will simply be able to snap it in and out a slot on the top of the helmet.
Zone MIPS (unisex) and Strata MIPS (Womens). Notes above.
The Ledge MIPS is still a key model for Giro. It came out last year at $80 with MIPS or $60 without MIPS. This simple hard shell helmet is really good looking and compact on the head. Inspired by the skate design of the Combyn, it is a great example of what Giro is capable of in terms of design. A favorite for freestylers and backcountry riders looking for style and simplicity.