Rojo Outerwear FW16/17 Preview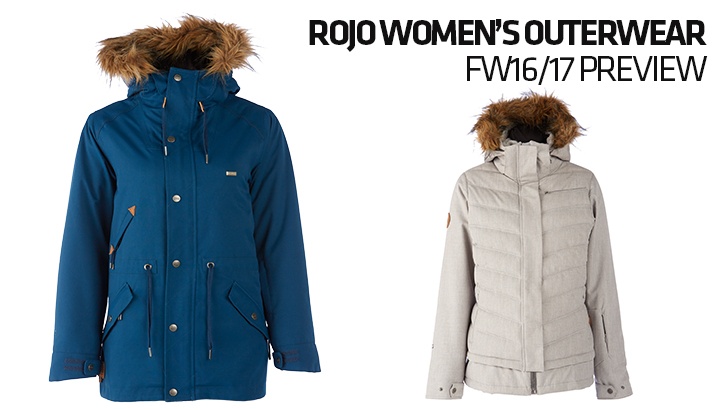 ---
CATEGORY: WOMEN'S OUTERWEAR
BRAND: ROJO
---
What's the overall theme / general inspiration behind the 2016/17 outerwear?
The overall theme behind this range was cross over and multi use garments. We wanted to make sure you get the most out of your Rojo Jackets. We use on trend colours, textured fabrics and everyday coat designs so customers can stay warm and look great on the slopes or walking in the streets without the traditional "ski look."
KEY PRODUCT FOCUS: What are the two most important products of your 2016/17 line? Why? Tell us about them please.
The Helsinki Jacket- Using a beautiful twill fabric, alongside a new longer flattering shape, this jacket feels like a million bucks. With a mixed colour pallet across this one design, including some beautiful rich colours and also some earthy tones, there is a jacket for everyone. When you open this jacket up you get an extra bang with a beautiful printed satin lining.
Always Lux- This jacket has every feature you need on the slopes; removable hood, removable fur, powder skirt, RFID reader pockets, music pockets and the list goes on. The Always Lux, is truly stylish with its textured fabric in a puffer style, finished off with leather trims. Featured in traditional, luxurious colours swell as black and white and alloy grey – a new introduction for the Rojo pallet.
What type of client are you targeting with the collection?
The woman who likes to stay warm and dry with a technical garment but not lose out on style.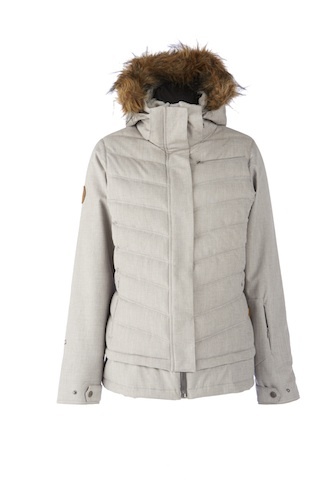 Are your price points going up or down?
We have tried to increase our quality and design but keep our prices the same.
What new fits / silhouettes will you be showing, in pants & jackets?
By taking the time to discuss with our retailers the key factors when selling outerwear, we have really looked to improve the comfort and fit of all our garments on a whole. We have done this by changing our whole arm construction, introducing elbow articulation, shaped cuffs and new ergonomic lycra hand cuffs with maximum comfort thumb holes. The jackets on a whole have a lighter, resistance free feel to them.
We have adjusted the fits of our bigger sized pants to accommodate and flatter the larger ladies.
What's new in colours and prints?
Alloy Grey has been the winner of the new colours, closely followed by a rich Formula One red.
Inspired by one of our past bright prints, our Escape to the Mountain print has really worked with deep purples, blues and greys' in a mystical mountain dream sublimated print design.
What new technical features are you introducing that you haven't offered to retailers previously?
Texture, texture, texture. Offering 3 brand new textured fabrics into the range this year never seen before by Rojo, the look and feel on a whole has really lifted. Alongside new textured fabrics, we have increased the quality of our plain dye and sublimated print fabrics making the garments have a real touch and feel selling aspect.
Trends you've seen in outerwear that are very HOT?
Flattering, longer fits.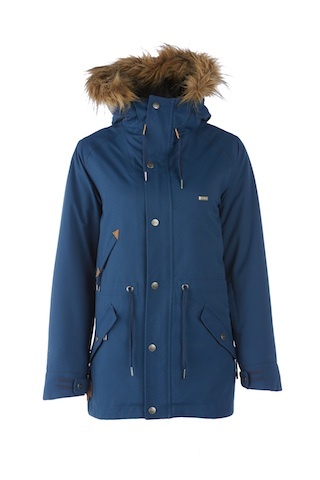 …and, of course, what trends are NOT?
Short, square unflattering fits.
BASE LAYER BOX OUT: Do you do baselayers? What's happening here, what's your key new offering next year and what makes it great?
You can't go past our Australian/ New Zealand Merino. However, after speaking with some retailers it is evident that some customers are after a cheaper option. We have introduced a 'bang for your buck' base layer that does not lack in colour and style. Our 4 way thermo stretch comes in our beautiful Mountain print design and pops right off the shelf so our never lose a base layer sale again.