Picture Men's Outerwear FW16/17 Preview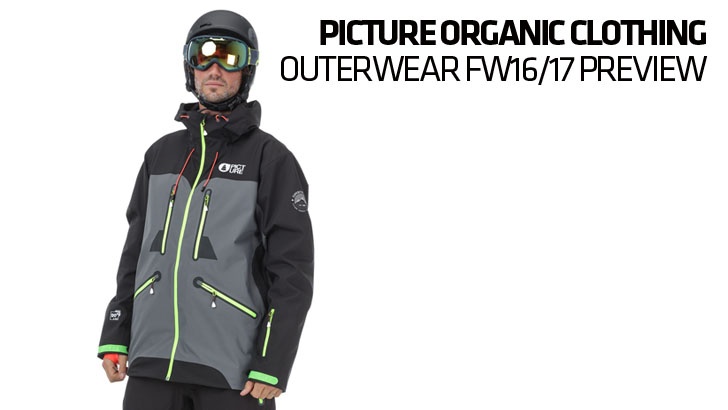 Naikoon jacket
---
---
---
CATEGORY: MEN'S OUTERWEAR
BRAND: PICTURE ORGANIC CLOTHING
INTERVIEWEE: JULIEN DURANT (FOUNDER)
---
What's the overall theme / general inspiration behind the 2016/17 outerwear?
Each Picture line has its own inspiration! Each line is targeting a different kind of consumer which makes it always very unique.
Adventure: In the woods, close to a campfire, near a lakeshore, or in town, the Adventure collection draws its inspiration from nature and accompanies you during your wild or urban escapes. The Adventure Line seduces with its simplicity and elegance. Despite their urban dimension, the technical products are suitable for mountain experiences.
Expedition: Open the shutters and discover 60cm of fresh powder, look for unapproachable slopes and explore the mountain – the Expedition range is our most technical and successful product line. A line symbolised by the Welcome jacket (2 ISPO AWARDS) and a collaboration with Arva. Designers have created plain products with a closer fitting while preserving the PICTURE spirit. Take your split board and go on an expedition!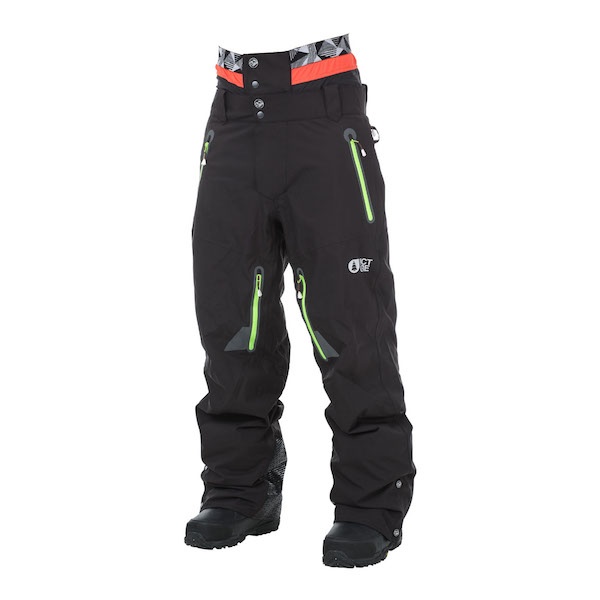 Naikoon Pant
Friends: "Funny and playful'. A good riding day with friends, a trip to the snow park, a few tricks on the tracks, the Friends collection draws its inspiration from sharing and enjoying riding. Discover a wide range of colours and a variety of shapes without compromising on technicality.
KEY PRODUCT FOCUS: What are the two most important products of your 2016/17 line? Why? Tell us about them please.
Our greatest innovation will be the ENO2 jacket, it takes the ENO one to the next level with the best construction ever done.
No brands world wide are bringing such an advance innovation in term of outerwear
4 main features :
– Seamless Double density fabrics with jacquard
– Seamless colour blocking
– Seamless body mapping
– Fabrics lifetime warranty
It has the most advanced fabric engineering with more than 70% made from recycled material. It has comfort, durability and technicality to serve design.
Our second great focus will be our meaningful partnership with Polartek and Primaloft. We are launching a great outdoor mid layer program in collaboration with the best brand in term of fabrics quality and technicity.
What type of client are you targeting with the collection?
Everything depends on the line we will develop. Expedition is freerider looking for technicity, aged around 25-40.
Friends will be park and park for 15-25 year olds whilst Adventure will be everybody from 15 to 70 years old
Are your price points going up or down?
Expedition line is going up with more innovation and better fabric quality. Adventure and friends line will stay stable.
What new fits / silhouettes will you be showing, in pants & jackets?
Our street fit have been strongly developed, fitter with a urban look. Otherwise our mid-fit will still be our best seller because it can fit every customer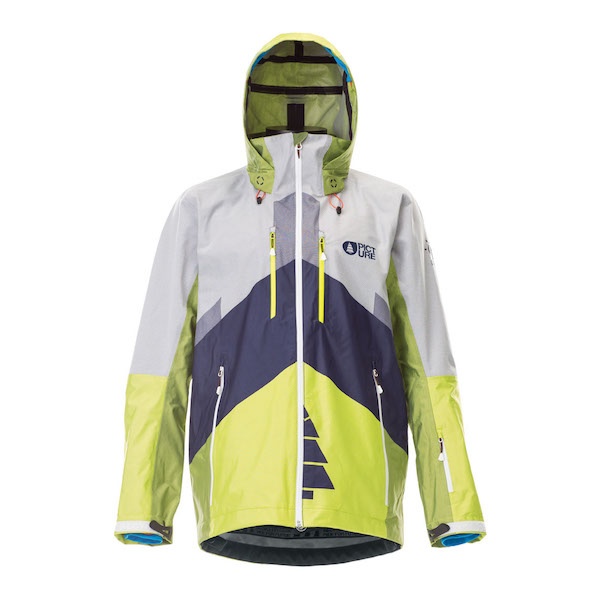 Eno 2.0 Jacket.

What's new in colours / prints?
We came with some dark colours and all overprint. Very discreet but trendy, mixed with some fluorescent details
Colour wise, it is the continuity of last year with 2 new blue in our line. Blue stay a very strong color for Picture.
What trends have you seen in outerwear that are very HOT?
FUSE marketing on North Face jacket have done a big push in technical outerwear market.
…and, of course, what trends are NOT?
Colour blocking is less and less trendy although it has helped us to grow.
BASE LAYER BOX OUT: Do you do baselayers? What's happening here, what's your key new offering next year and what makes it great?
We are launching base layer, but in very high quality fabric. We are doing a partnership with the power wool fabric from Polartec.
Polartec® Power WoolTM fabrics are designed to keep you dry and comfortable. All fabrics in this series feature a bi-component knit construction that uses different yarns on either side of the fabric. This creates two different surfaces: one that is optimized to move moisture away from the skin, the other to dry quickly.
The 11% elasthane contain into the product make it ultra confortable.
That product will be one of the most tehcnical and confortable base layer world wide. 99 euros will be the retail price. We will not do first price point because we don't want to sell low quality products made only from polyester like our biggest competitors even if some of those are popular.