Tignes Spirit, France Retailer Profile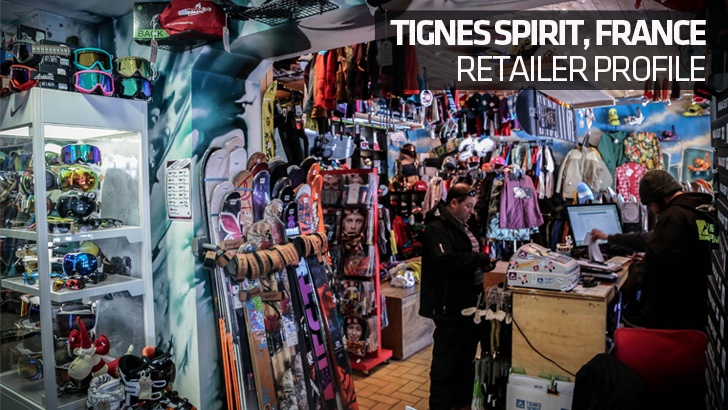 ---
Owner and local legend Kieran "Kipper" Hicks opened Tignes Spirit in 2007 with a novel business concept – instead of weary holidaymakers venturing out for rental gear on arrival in resort, Kipper took the gear to them.
Fast-forward eight years and Tignes Spirit is still providing tourists with that same service, but Kieran has also transformed the business into a hub for the community, providing locals and seasonnaires with knowledgeable sales staff, quality equipment, repairs and servicing, and first rate snowboard technicians. Shop Manager Corinne Mayhew answers our questions.
---
Please give a brief history of your store.
Kieran started Tignes Spirit in 2007 as the only mobile rental snowboard delivery company in Tignes and Val d'Isere. Spotting a niche in the market for quality snowboard hire as well as a reliable delivery and collection service, he worked in conjunction with local businesses and the enterprise has now grown into a full size shop, which rents out and sells a wide variety of equipment. Having started out with independent Canadian brand Option, we now rent and sell Endeavor, Signal, Burton and Ride snowboards. The shop doubled in size a year ago, and now stocks outerwear, hardware, touring and splitboarding equipment, and is the go-to shop for most services and requirements in Tignes…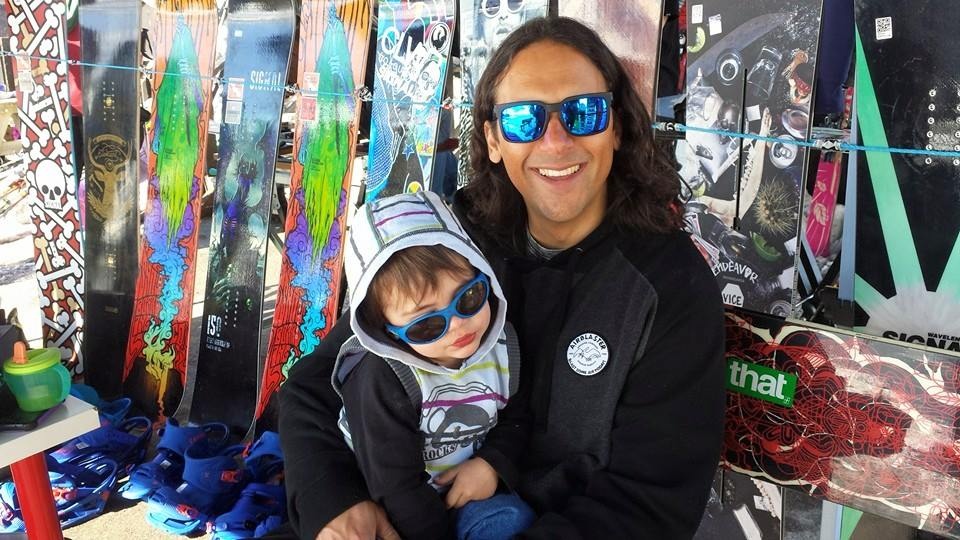 Tignes Spirit Owner Kieran & son Kami Hicks

What are the benefits of having a physical shop over simply having an online store?
All staff have been handpicked for their in-depth knowledge, can-do attitude and friendly banter. They're all amazing riders too, with several national and international titles under their belts. The clients really benefit from speaking to our technicians face to face, and it can really make the difference between having the right gear specific to their needs, and just buying gear that their friends have recommended. Our independent workshop has also developed a reputation for offering the best servicing and repairs in Tignes. This season also sees our main retail store move into a larger venue in the hub of Tignes le Lavachet.
What are five products you couldn't live without right now?
1. ABS pack and Ortovox Avo gear
2. The Airblaster Ninja Suit – perfect on the hill, during a heavy apres sesh, and for chilling around the house.
3. The Signal Disruptor Snowboard – Solid build and awesome pop
4. Any Rhythm tee-shirt. Super comfy streetwear meets surfwear.
5. The Endeavor Boyfriend Series – it's my go-to shred stick and it can handle whatever the mountain throws at it.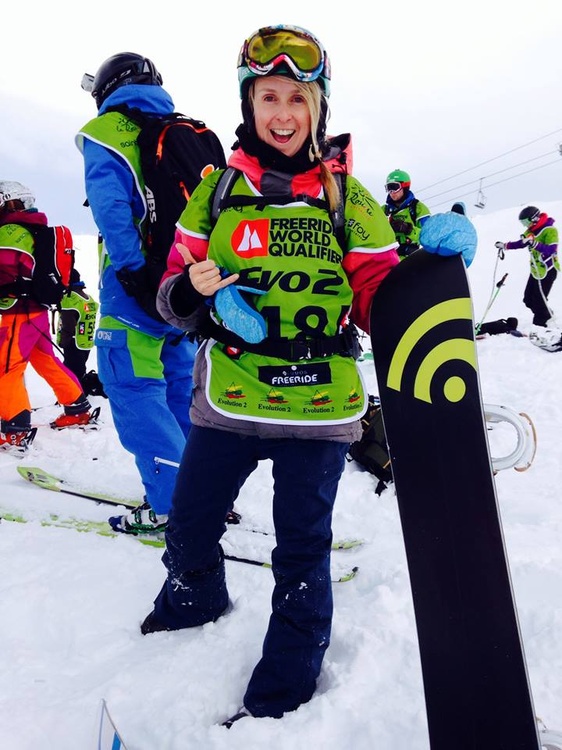 Manager & Interviewee Corinne 'Cozza' Mayhew

Please talk us through some of your sales techniques.
We trust in the brands that we stock so it makes our jobs easier when the products are able to speak for themselves directly. Our knowledgeable and keeno staff are given the opportunity to demo and experience hardgoods first hand on some of the best slopes, parks and freeride terrain in Europe. Doing this enables them to add their own feedback when reviewing or recommending a product. This authentic experience is essential when matching a product to a customer's needs, and definitely gives us that extra-special edge when it comes to customer service.
We also offer free demo days for those who would like to 'try before they buy'. This is a great way for the client to test a variety of boards before settling on one and helps them to feel happy in their selection.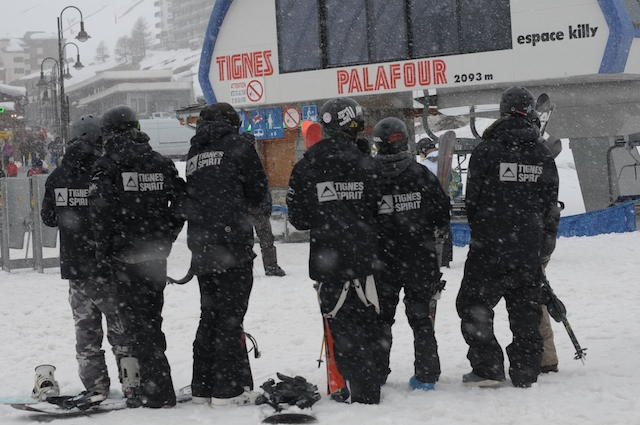 Shop crew at the world famous P4 in Tignes

Tell us about the rental market.
There is a lot of competition from large chain rental stores in Tignes and Val d'Isere, but we have built Tignes Spirit to be different and offer angles of service that others haven't considered. A-typical to the French shops, we stay open all day (no need for long lunch breaks!) and stay open until midnight on weekends so that those arriving late don't feel stressed that they won't have their gear in time for lessons the next morning. We believe that our range of quality accommodation, friendly, knowledgeable staff and reliable delivery/collection service gives us the edge over other rental shops in the area.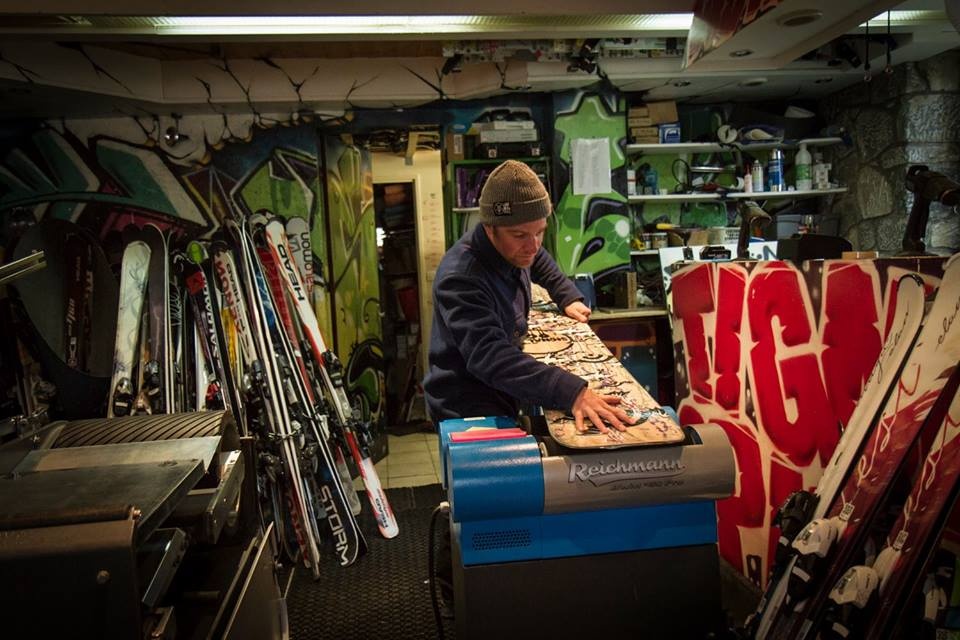 McNair Shirt's Neil getting his tune on

Are new lines important to your product mix? Why or why not?
It's always important to be up to date with the products you have to offer. Everyone is looking for something different, so we've found that the more variety you have, the more clients become engaged in the shopping experience you present to them. Clients often want to try out new technologies and have usually read up on them before they come out on holiday. With only a week-long holiday period, it is of utmost importance that the client can make the most of their time out on the slopes, and that their equipment enhances their experience. We offer free demo days for those who would like to 'try before they buy'. This is a great way for the client to test a variety of boards before settling on one and helps them to feel happy in their selection.
What kind of advice can you give other independent retailers who are trying to compete against the big box megastores?
It's good to be looking at the competition and ramping up your stock or online store but stay true to what makes you quintessentially 'you'. Big box companies seem to lack community integration. Use the power and freedom of being small to your advantage and get creative with events.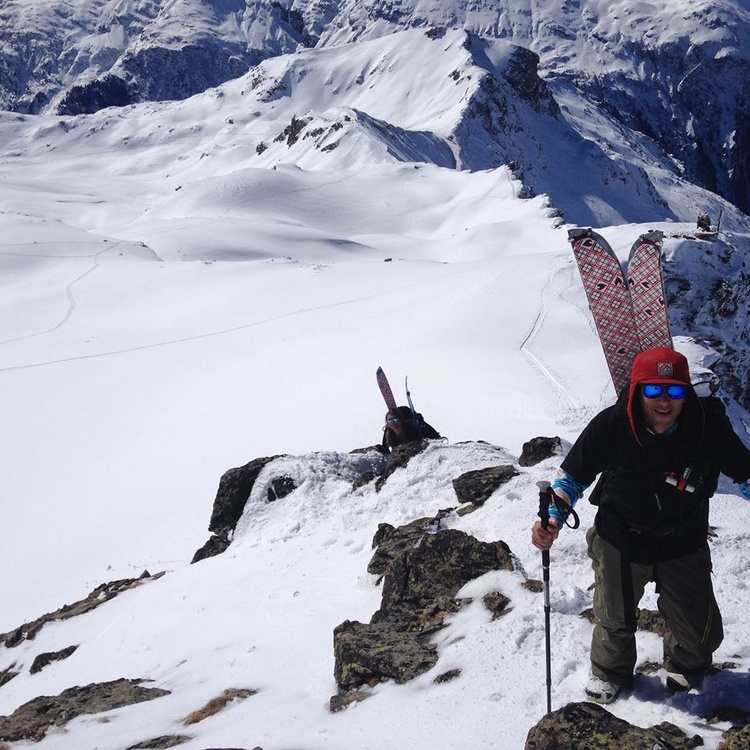 Shop Owner Kieran 'Kipper' Hicks up a mountain

Does your store sponsor athletes?
We sponsor up and coming athletes, who are training hard for the British freestyle team, as well as older athletes who have been around for a while. Our Development Squad Program supports younger members of UK snowboarding. Athletes put forward by the GB Park and Pipe Academy benefit from our extensive support network, which helps them live their dream. Based in such an amazing resort like Tignes, it's massively important to support grass-roots competitions and events, keep the stoke alive and remember why we all love living in the mountains.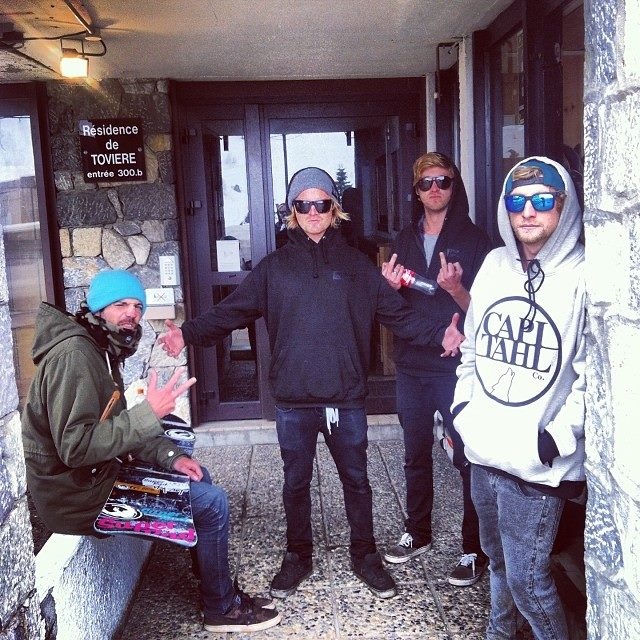 Some local Tignes reprobates