Neff Outerwear FW16/17 Preview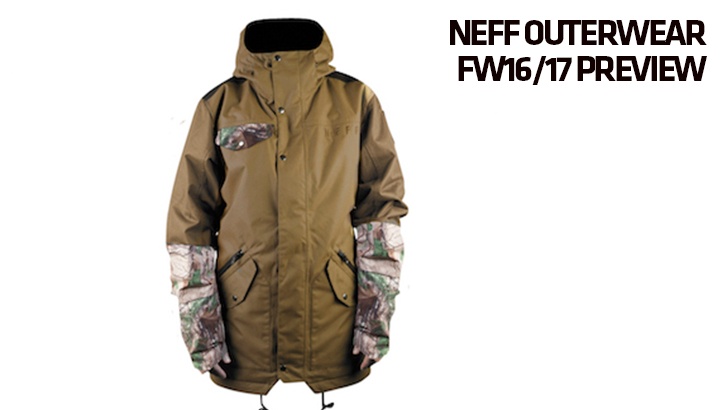 ---
CATEGORY: OUTERWEAR
BRAND: NEFF
INTERVIEWEE: KEVIN DELL (DIRECTOR OF MERCHANDISING)
---
What's the overall theme / general inspiration behind the 2016/17 outerwear?Snowboarding is all about having fun. At Neff, we have taken this concept of fun and applied it throughout our entire Fall/Winter 16 collection, through use of colours, textures and patterns.
KEY PRODUCT FOCUS: What are the two most important products of your 2016/17 line? Why? Tell us about them please.
The two most important pieces in our fall 16 collection are the Parker jacket and the Merdock pant. The Parker jacket is a drop tail fit, available in two colour ways. The brown colour way with real tree pattern is Neff team riders, Scott Lago's, signature style. The Murdoch pant is a chino fitting snow pant with fully taped seams and an integrated shoelace belt.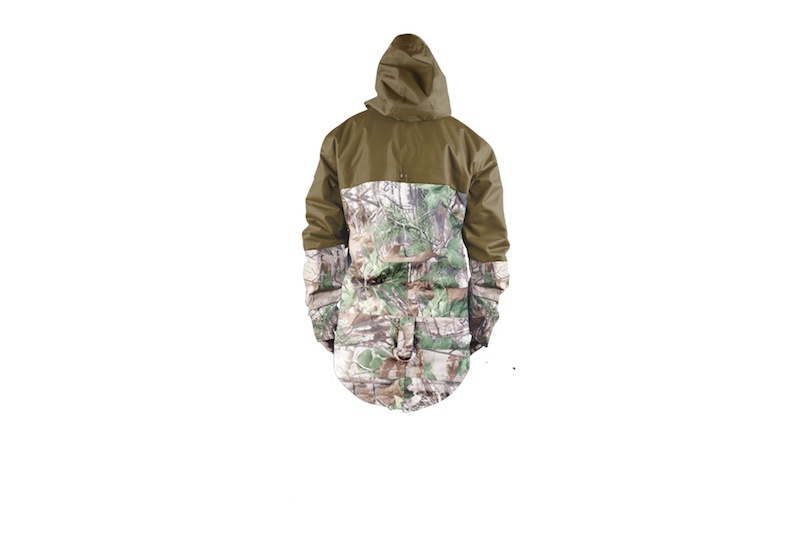 Parker Jacket Brown
What type of client are you targeting with this collection?
Neff targets the value conscious avid snowboarder.
Are your price points going up or down?
Our price points are consistent with our previous F/W season.
What new fits/silhouettes will you be showing, in pants and jackets?
Drop tail fit parka
What's new in colours / prints?
The real tree camo print is a new pattern for us, and merchandises well with other pieces in the collection.
What trends have you seen in outerwear that are very HOT?
One hot trend includes bibs. Our Fall 16 collection includes the cope bib, available in three colour ways, which have had proven success. We have also noticed that there is a slight return to the true looking outerwear/snowboard specific gear.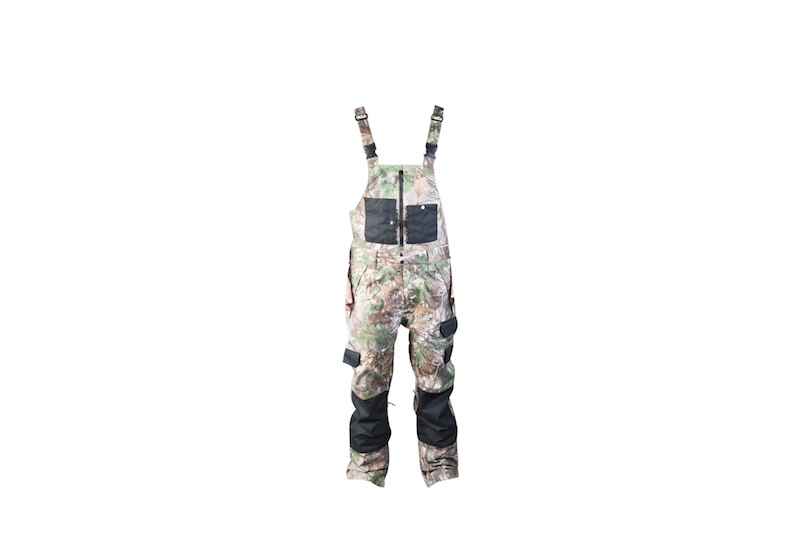 Cope Bib Camo
What trends are not hot?
Less street looking jackets and tight pants. We have also noticed a slight downward trend in patterned pants.
BASE LAYER BOX OUT: Do you do base layers? What's happening here, what's your key new offering next year and what makes it great?
No, Neff does not produce base layers, but we are strong in mid layer pieces. These pieces tend to be more street style and do great at retail.