D Street Cruisers 2016 Preview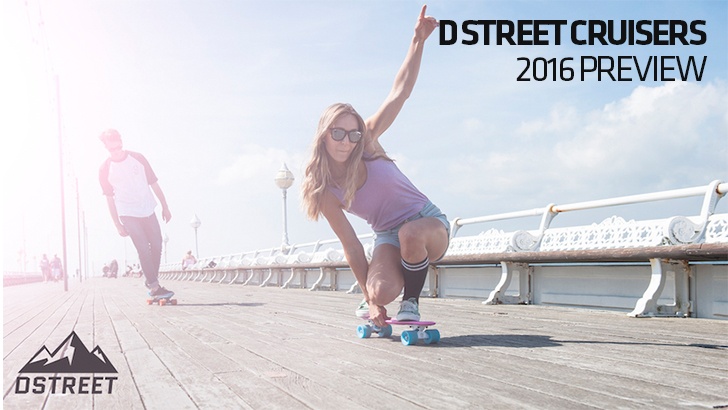 ---
CATEGORY: CRUISERS
BRAND: D STREET
INTERVIEWEE: KARL MARTINEZ (HEAD OF NPD)
---
What is the overall situation in the cruiser segment and how is business trending? Is the market looking as good as it was a year ago?
Overall the cruiser market is stable with wood and plastic constructions balancing each other out. We saw a decrease in polyprop cruiser sales in 2015, as the market is now flooded with sub standard cheap versions that would put anybody off. Luckily our wooden cruiser business grew a healthy 34% in 2015. It looks like this business is still trending towards wood cruisers, as feedback in this category was very positive following the recent ISPO tradeshow . Our new Aries complete with 6 ply bamboo construction stole the show, a 23" cruiser with an improved shape and a proper kick tail that is actually ridable.
Have customer demands and customers themselves changed?
A cruiser is generally a second purchase to add to your collection of skateboards or stick in the car. It's got to be fun to ride but the highest priority is that it is functional.
Natural aesthetics are in high demand as graphic pictures are not always key to the sale, the more you strip back the bigger its appeal.
What are the trends in terms of shapes, constructions and materials?
We see a big demand for wood stained veneers, single colours , burnishing making that all natural look and feel. Bamboo is still very popular. Stoneground wheels and raw truck finishes are a must these days.