Jart Skateboard Hardgoods FW16/17 Preview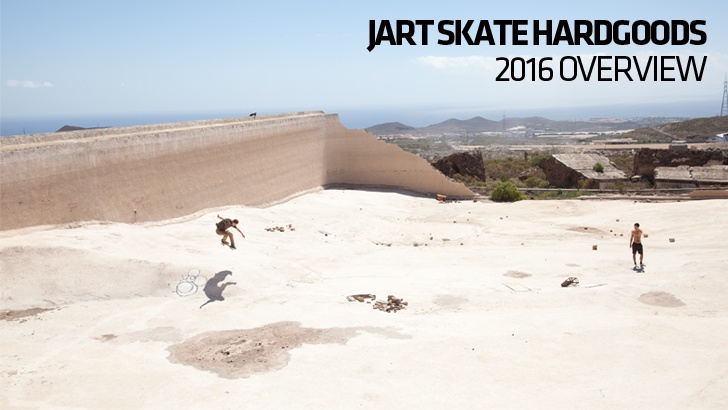 ---
CATEGORY: SKATEBOARD HARDGOODS
BRAND: JART
INTERVIEWEE: Pablo Ribera – Communication/Events.
---
What is your impression on active participation in street, park and vert skateboarding in Europe? How is it developing and reflected in hardware sales?
Street skateboarding is still the most practiced modality. I would highlight that there has been an increase in transition skateboarding, by the increase of the new skateparks, with flow and bowl sections. There has also been a little come back from Vert skating, there are more skaters everyday going for the big ramps again, the young guys too. We conformed ourselves to the market needs and have a big spectrum of shapes and sizes of every type of skateboarding.
With skateboarding possibly in the 2020 Olympics, we heard wild rumours that someone is developing a novel skateboard deck construction – perhaps without using wood… Will the Olympics provide a new spark in "alternative" board constructions?
We saw different tries of doing skateboards with other materials, like plastics and other stuff but we really think that skateboarders are going to be faithful to the hard maple and the 7 plies
Are there particular hardware trends in Europe that are different to anywhere in the world?
We have seen another kind of skateboarding here in Europe. There is more street skating than anywhere else in the world, and its a different kind of street skateboarding.
The street lifestyle and the way to live is in the plazas and streets, and people are looking for more of a flow style than hammers, like in CA.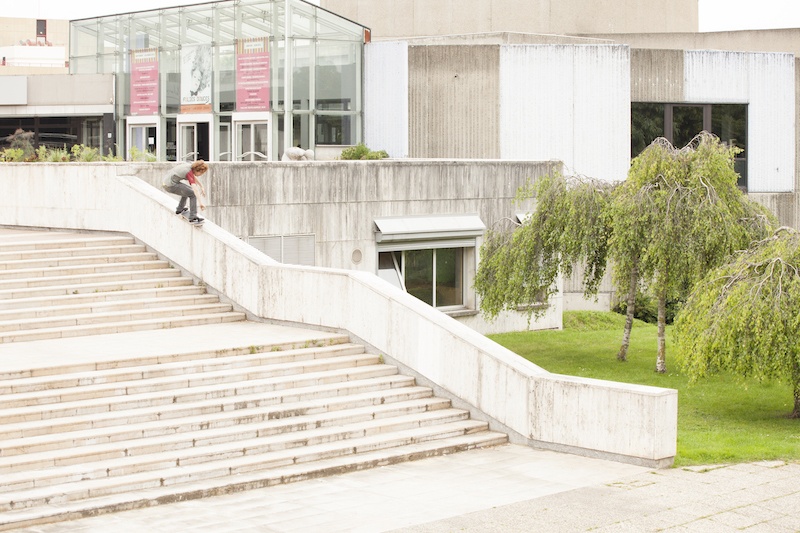 DECKS
How are deck sizes trending? Does the wider deck trend continue?
It looks like the trend has stabilized. Decks aren´t so wide anymore. But in the past 10 years we have seen a lot of change in widths – it's a cyclical thing. At the moment we are seeing the trend shift back towards an 8" deck.
Are price points under pressure with global economic developments? What are current price points with the most action?Yes, global economic developments are putting pressure on price points. But we always follow the standards of quality.
Are unconventional shapes making a comeback in "regular" street boards? There's been some bold ones lately.
Yes, we have seen that there are a lot of new/old unconventional shapes, that are functional for street skating and also for transition skateboarding.
WHEELS
What are the main sizes and best sellers for you?
The main sizes in the market are 51 mm, 52 mm over all and 53 mm.
TRUCKS
What do shops and customers ask for in a truck these days?
They ask for trucks with great quality and a lot of designs
What are the best sellers?
The best seller are Iron Trucks, Indy and Venture.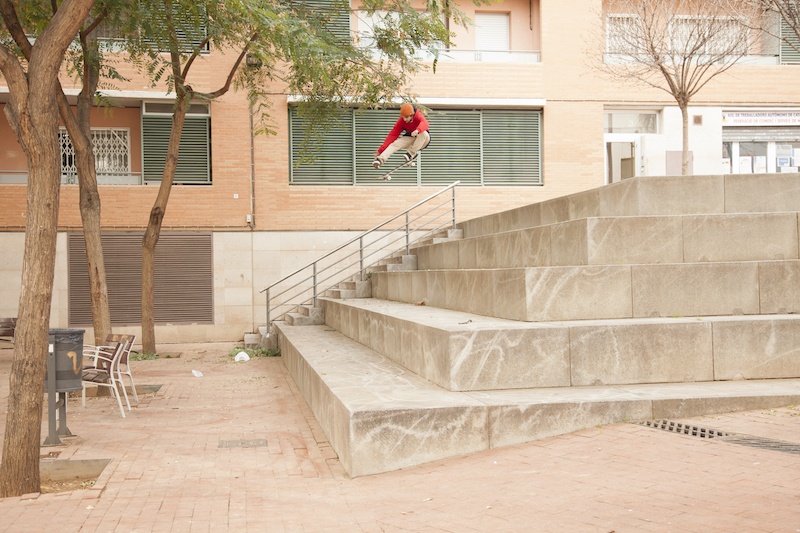 ACCESSORIES
What is poppin' in skate accessories and what do the shops need to have right now?
T tools with a lot of quality, skate wax, also some plastic rails.
What is the biggest trend retailers need to watch out for in skate hardgoods right now?
Retailers have to look for a great brand image: the relationship between quality, price and a good service.