Quiksilver Goggles FW16/17 Preview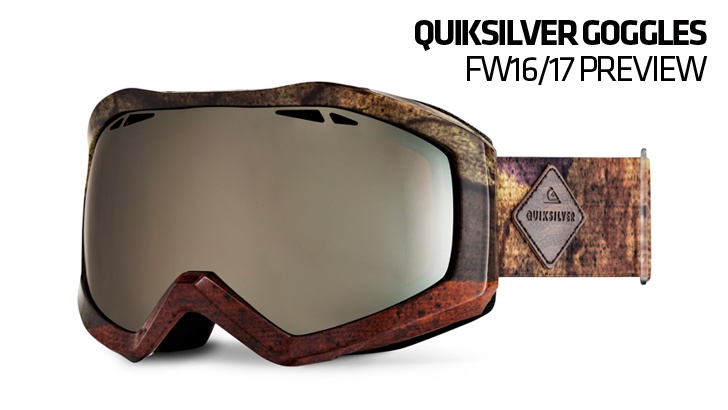 ---
CATEGORY: GOGGLES
BRAND: QUIKSILVER
INTERVIEWEE: STEPHANIE FONTENILLE-LEURIDAN (GOGGLES AND HELMETS PRODUCT MANAGER FOR QUIKSILVER AND ROXY)
---
What is THE hot new trend in your goggle line for 2016/17?
Quiksilver this year tried to focus on jacquard textured strap, multilayer lens, Camo inspiration with hand made painting. Big and frameless goggles are always on the trend.
Lenses: What are your most popular tints? Are there any technical innovations to talk about for next season? Are you doing spherical or cylindrical or both versions?
The best colour tint we are using in the Quiksilver range is the HD lens tint, a kind of pink – amber mix of tint, which offer you the best contrast to your eyes, with less tiredness for your eyes. This is our most popular lens tint, and advised for all weather.
We also introduce photochromic lenses in our middle range from Q1 to Fenom Art series spherical and flat lens, a perfect compromise when you want to wear your goggle with the same lens for all weather.
Frames: What system(s) are you working with? Any innovations / new features here? Some good new features will come for winter 18. Making innovation takes time, and we postponed the development to one season to offer the customer the best winter 18 range ever done.
What about colours and patterns – what are the highlights in your 2016/17 collections? Are they tied to other parts of your range / product offerings?
Quiksilver goggles, frames and straps are tied with our snow outerwear range, a lot of print or colour palettes are from the Quiksilver snow outerwear inspiration and development to match the smallest details that we can. FAntom black range with dark Smoke lens is always on the range, and high dye print colours are introduced to big frames like QS_R or Q2 models.
And finally, could you please walk us through your 3 key models for 2016/17?
The 3 key products we have this year for men, are the HUBBLE_ frame with the best peripheral vision you can find on the market. Thanks to the multi base lens shape construction, this is also the widest frame on the range. If you don't want to miss anything on landscape during your session, the HUBBLE is made for you. Travis Rice signature is on this year again.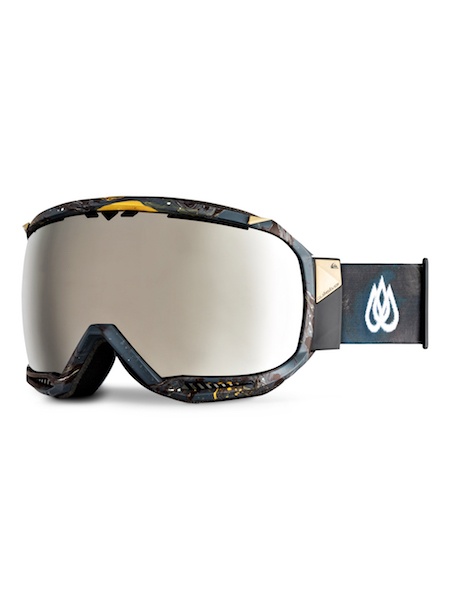 Hubble Travis Rice
QS_R frame launched last season having been a success of last winter. A rimless goggle frame with super good peripheral vision, the QS_R frame is one of the most aggressive prices on the market on this type of frame, and if you've got a small budget but you want to look likes a pro rider, the QS_R is your goggle.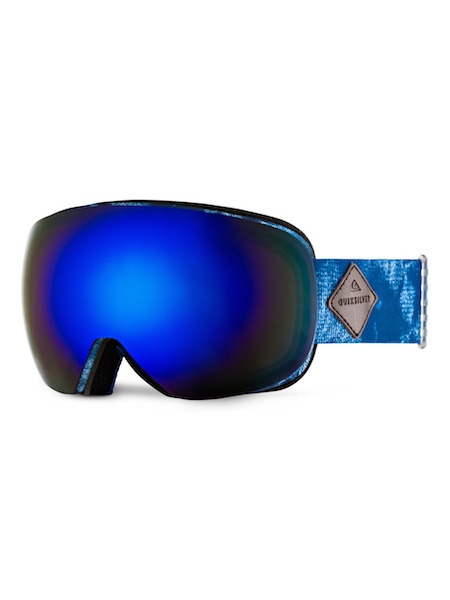 QS_R
The last one, on the top 3 goggles, is the FENOM Art series mid-size frame, easy to fit all helmets on the market, and if you don't want an oversized goggle. A spherical lens for maximum visibility, this is not a newness on the range, but it is still one of the 3 best goggles in our range. Introducing the photochromic lens option this year on flat lens series will be a good value for this coming winter.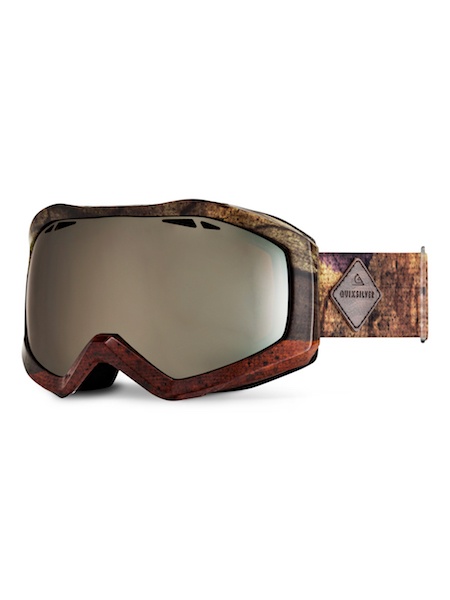 FENOM Art series