Rip Curl Wetsuits FW16/17 Preview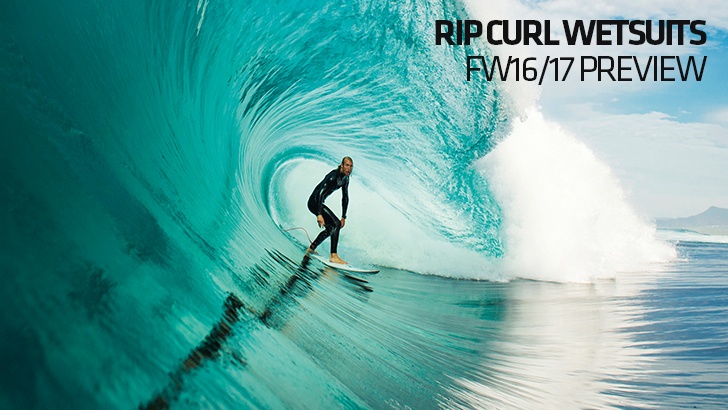 ---
CATEGORY: WETSUITS
BRAND: RIP CURL
INTERVIEWEE: BORJA TORRES (EUROPEAN WETSUIT PRODUCT MANAGER)
---
How has the wetsuit market evolved since last winter in terms of products, categories and SKU?
The FW16/17 range overall is 4% bigger than last year. In mens, we added a new style called Flashbomb plus, which is the evolution of our current Flashbomb zip free.

Rip Curl Flashbomb plus
During SS16 we noticed a demand for a girls mid-price chest zip suit so we took our best seller (Dawn Patrol back zip) and made it also into a chest zip.
Due to the success of this girls Dawn Patrol back zip, we also made it in Junior girls sizes.
Is the demand for frigid waters' wetsuits still growing?
Definitely! Wetsuits now are way warmer than a few years ago but also more comfortable so that makes it easier. Tropical waters are more and more crowded so if you want to surf good waves on your own you need to find new spots, and some of the cold countries in Europe have first class waves, like Ireland or Scotland for instance.
Which new trends do you see on the 2016 wetsuits market?
I guess zipless suits, fast dry and hydrophobic properties, thinner neoprene with more insulation is what brands are pushing now. Other brands are using eco-friendly materials, which I think could be good in the future but the properties of this rubber is not yet what we call top end materials.
How have price points evolved and what are the main price hot spots?
We try to tick all the cases and please all types of rider. Our range segmentation goes from Omega suits at 145€ to Dawn Patrols at 200€, Ebombs at 340€ and Flashbombs 430€, if you talk about 4/3 wetsuits. Then you can choose different entry systems, thickness, etc….so prices will move up and down.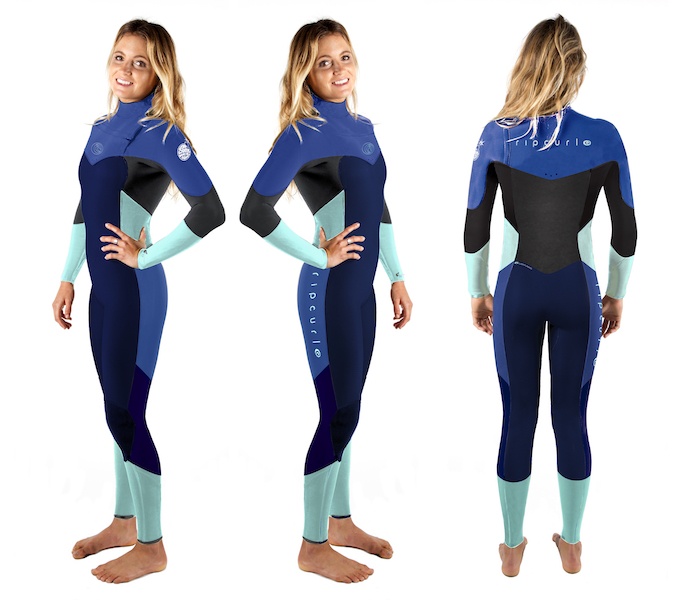 Rip Curl Girls Flashbomb
Regarding the neoprene rubber specifically, any major improvements?
Of course! We are pleased to announce the launch of the new generation of flash-lining, the E5 flash-lining. This lining is exclusively developed for Rip Curl, is lighter and has 25% more stretch. We use it through all our Flashbomb range. I've been surfing with a proto for the last month and it's unreal how comfortable and warm this wetsuit can be.
Tell us a bit more about the linings' benefits of your wetsuits?
1. It is warmer as this lining creates a layer of air in between you and the rubber, keeping you warmer for longer!
2. It dries faster! If you want to have another session the suit is dry inside in 15 minutes
3. It is more comfortable to wear and take it on/off as the lining doesn't stick to your skin as a normal jersey when it is wet
What's new in terms of fit and panel construction?
Here at Rip Curl we all love the zip free suits but there are still some people that find it hard to get on/off so our pattern master in Australia, Sparrow, has been working on a new zip free entry system for 9 months. We included this in our new Flashbomb plus and Ebomb pro. It is way easier to get into this suit than into a chest zip, for sure.
Please list some of the best selling arguments for a wetsuit?
-Quality of the neoprene. Stretch and warmth.
-Sealed seams. Taping (in or out) is K for a high end suit.
-Look. Trendy or sober colours, depending the style.
Please take us through three key products that retailers should put on their order sheets.
Flashbomb plus Zip Free
Ebomb Zip Free
Dawn patrol Chest zip
Is eco-friendliness an issue for you and how do you approach it?
Taking care of your environment shouldn't be a problem, it's a must. We have a program called "Resurrection", if you bring you old suit back to the shop when you get an ultimate suit you get a car seat cover for free. Then we give the old suits to a company and they get recycled into bracelets, purses, and some other accessories.
We can't forget that we are trying to make the best wetsuits out of the best materials and sometimes eco doesn't mean top. We've been in talks and have done some tests but the natural rubber is not at the same level as neoprene yet so is hard to use it if you want to make a high performance suit. You have the example with surfboards, everybody is using polyester or epoxy because there is no eco materials out there that can provide the same results, but you can go eco and make wooden boards for sure, it's your choice.