Electric Goggles FW16/17 Preview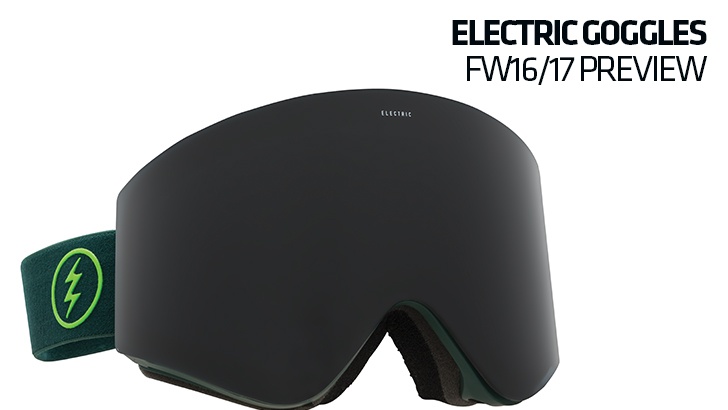 EGX
---
CATEGORY: GOGGLES
BRAND: ELECTRIC
---
What is THE hot new trend in your goggle line for 2016/17?
With regards innovation in other areas of the goggle category, we wanted to really help raise the bar. We turned to the frame and strap, often areas that get over looked or looked at last. For 2016 we started with the frame and strap and set out to build the lightest goggle we've ever made. The electrolite uses injected EVA for the frame material and thermoset compression molded silicone in the strap to make it something truly innovative in the goggle space. The frame features a fixed lens which suits it nicely for specific applications as well as helps keep weight down
Lenses: What are your most popular tints? Are there any technical innovations to talk about for next season? Are you doing spherical or cylindrical or both versions?
Lenses are always a big topic of discussion. For 2016 our goal with lenses was simple – give the people what they want. We engineered a way to offer a number of different lenses within the same frame coloration. We're confident this will be key in the eyes of our retailers and end consumers. We have created an exciting new base tint color called Brose. It combines the best properties of our best selling Bronze lens tint with the highly versatile and performance enhancing qualities of Rose. Brose is now the base tint color of choice in our line and it's awesome.
Our 2016 line continues to boast a variety of spherical and cylindrical lens options. The Electric EGX is our top tier injected cylindrical lens, offering superior optics in a cylindrical lens, while our industry leading EG3, EG3.5 and EG2 remain our most popular injected spherical models. For those who are looking for a more economical goggle, the EGV and newly added CHARGER model, offer superior optics utilizing our traditional thermoformed cylindrical lens technology.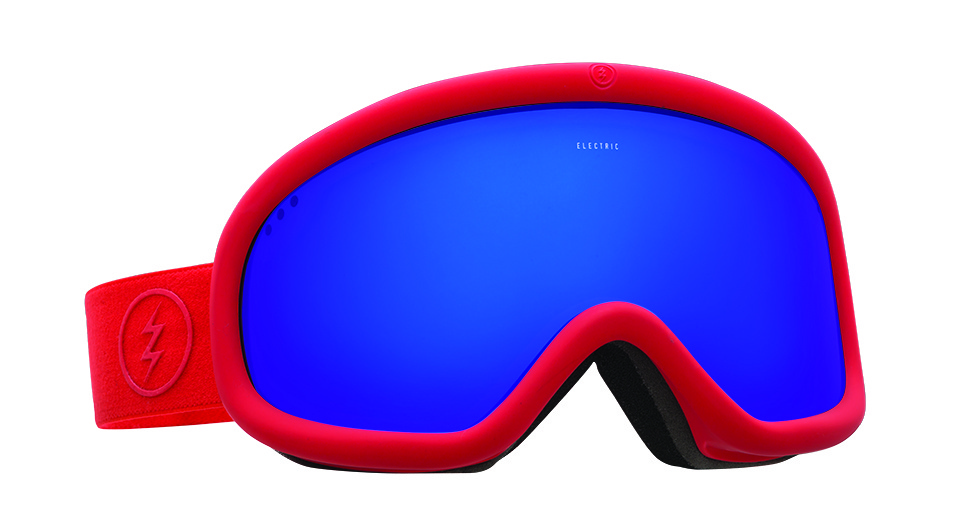 Charger

Frames: What system(s) are you working with? Any innovations / new features here? The Goggle market has seen high levels of innovation and engineering accomplishments realized in the past few seasons. One of those innovative spaces continues to be around the "quick change" phenomena. ELECTRIC's contribution to the space in this regard is with our patent pending "press seal technology" offering a complete 360 degree seal from lens to frame continues to be a pillar of our Goggle range for 2016. Improvements in fit, finish, and material of our EG3, EG3.5, and EGX all featuring Press Seal Technology help these Goggles continue to be industry leaders.
The new innovation for 2016 will be the Electrolite. The lightest goggle that we have ever made. Then it will be the charger. With nods to the simple designs of the early days of snowboarding, the Charger brings modern refinements and proven quality at a crazy affordable price.
What about colours and patterns – what are the highlights in your 2016/17 collections? Are they tied to other parts of your range / product offerings?
We will have a lot of new colors and new patterns for 2016/17. Our highlights are bright and powerful! The best is to come and visit us at ISPO to see our wall and realize it 😉
Do you have a special recommendations for touring and split-boarding.
For touring or split-boarding we recommend the ELECTROLITE. This goggle is so light and so compact, you can almost roll it up and fit it in your jacket pocket. The advantage here is you can carry 2 goggles with different lens options at the same weight you previously carried a single goggle, with only one lens. The ELECTROLITE is the next level in backcountry activities. In addition to the Electrolite, Electric's introduction of it's new S-Line sunglass offering with ALPINE lenses will be the perfect companion on any split-boarding day.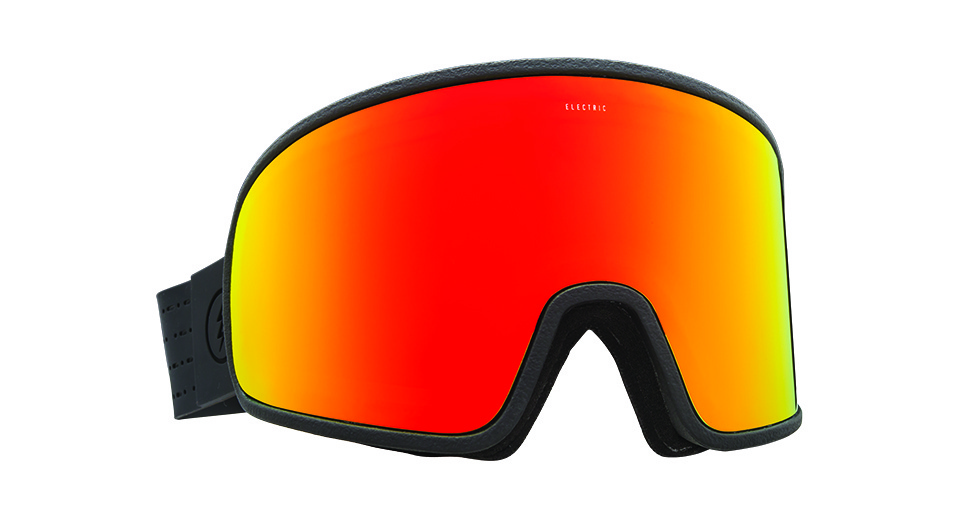 Electrolite

And finally, could you please walk us through your 3 key models for 2016/17?)
1/ Electrolite – The lightest and most innovative goggle we have ever made.
2/ EGX – Electric's pinnacle cylindrical goggle, featuring Press Seal Technology
3/ Charger – Bringing modern refinements and proven quality at a crazy affordable price.