Dirty Dog Goggles FW16/17 Preview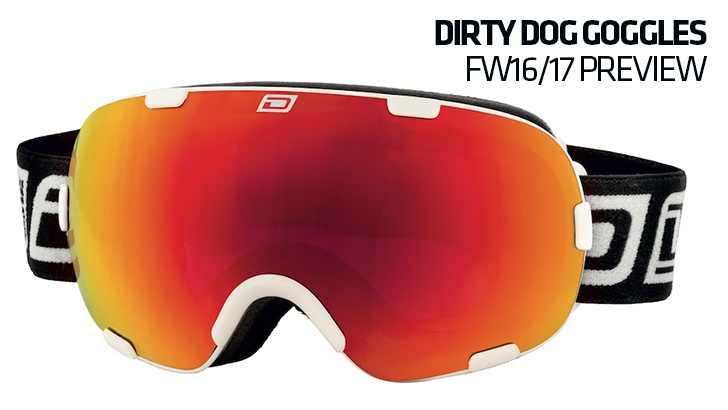 ---
CATEGORY: GOGGLES
BRAND: DIRTY DOG
INTERVIEWEE: TOM LAZARUS (OPERATIONS MANAGER – DIRTY DOG)
---
What is THE hot new trend in your goggle line for 2016/17?
Slim-line Frames, Interchangeable lens options and Vibrant Colourways.
Lenses: What are your most popular tints? Are there any technical innovations to talk about for next season? Are you doing spherical or cylindrical or both versions?
Blue and Red Fusion remain key tints within the range but the more contemporary Emerald Fusion is certainly gaining in popularity with its versatility to match numerous frame colour options. Our main technology advance is to build upon the success of our Interchangeable lens options, developing options for the Junior and Ladies markets. Spherical lenses remain the key option for our end consumers who are searching for the best goggle for the best possible price.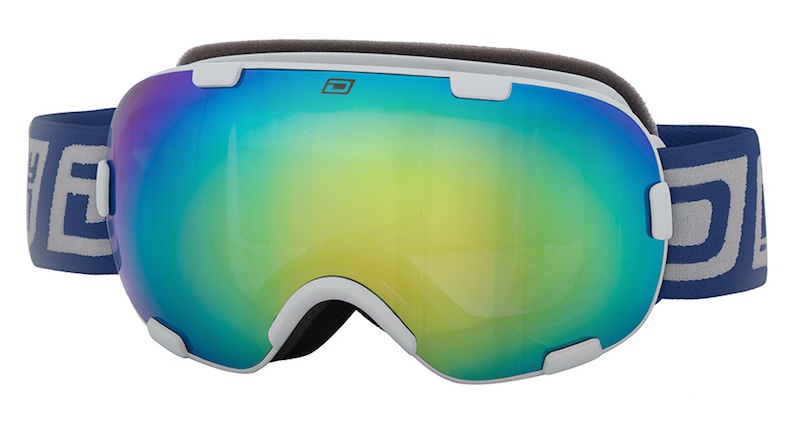 Afterburner 0.5
Frames: What system(s) are you working with? Any innovations / new features here? Our main innovations revolve around our Slim-line and Semi-Framed models. Smaller frames not only look modern/fashionable they allow more peripheral vision through the spherical lenses.
What about colours and patterns – what are the highlights in your 2016/17 collections? Are they tied to other parts of your range / product offerings?
Everything is becoming more vibrant with brightly coloured frames being introduced to match the new intense mirrors.
Do you have any special recommendations for touring and split-boarding?
Traditionally touring has been about function over fashion, however, with our new CVAF Technology (Custom Venting Air Flow Technology) being introduced to our new Slim-line frames, Split-boarders can finally get both. Consideration should also be given to reaction lenses; we have introduced a number of Photo-chromic lenses across all of our channels to allow the wearer the versatility needed in ever changing conditions.