Giro Goggles FW16/17 Preview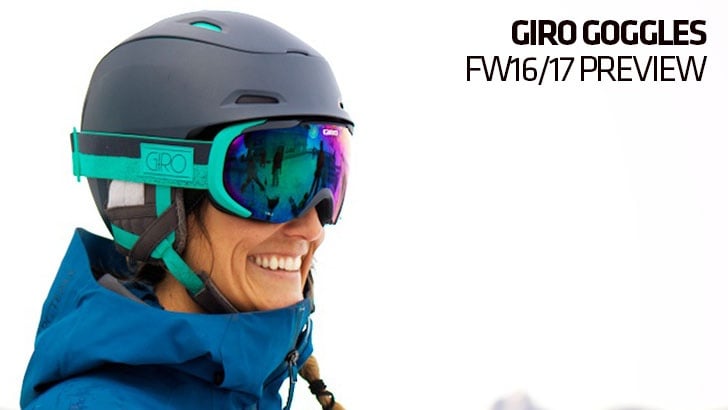 ---
CATEGORY: GOGGLES
BRAND: GIRO
INTERVIEWEES: BRENDAN MURPHEY (SR. BRAND MANAGER – GIRO SNOW), MATTIA BERARDI (PRODUCT MANAGER) AND TRAVIS N. TOMCZAK (PRODUCT MANAGER)
---
What is THE hot new trend in your goggle line for 2016/17?
We are still really excited about our Contact goggle, with a snapshot magnetic interchangeable lens system. It is really a breakthrough in terms of technology! It allows you to change your lens accordingly to the weather and light conditions quickly, and with the gloves on, whilst also having a secure lens locking system in the event of a crash. Plus, the industrial design and the graphics applied on this goggle are really outstanding and enhancing of Giro's brand identity. The majority of the team riders have shifted over to starting to wear this goggle and were involved in the development of it.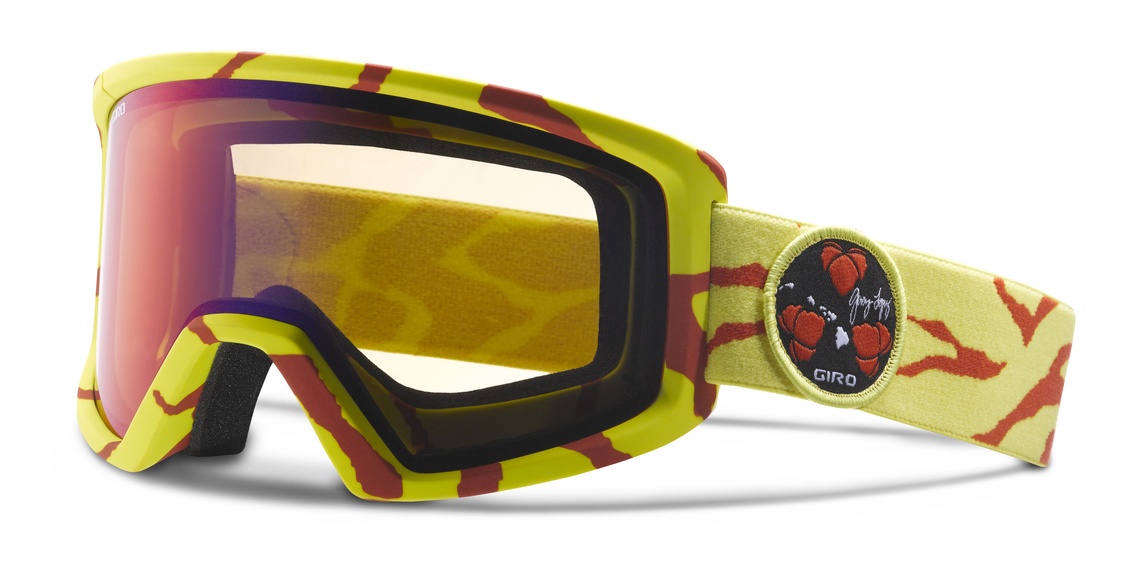 Gerry Lopez collab

Lenses: What are your most popular tints? Are there any technical innovations to talk about for next season? Are you doing spherical or cylindrical or both versions?
Amber Scarlet – mixed clouds 19-24% VLT
Loden Green – mixed clouds 19-24% VLT
Black Limo – full sun 8-18% VLT
Persimmon Blaze – Overcast/ Storm 43-79% VLT
We are continuing to use LENS BY ZEISS, the global authority in optical technology and quality, which meet the highest standards in optical clarity and performance.
We use both spherical and cylindrical styles. For next winter, we will offer two new full frame Spherical EXV Zeiss lens, one unisex and one for women and two new full frame cylindrical injected mold lens, one unisex and one for women.
The two new spherical lens goggles are the Balance (unisex) and the Facet (women) coming in at $130 retail. Like past models, the Onset and the Blok, the Balance and the Facet include EXV technology as well as Lens by ZEISS, for the best lens optic offerings in the market.
Because field of view is not only important in the higher end segments, we developed the Scan (unisex) and the Gaze (women) with EXV technology to fill the price point category. They are both full frame cylindrical goggles. Coming at $70 with flash lenses, and $50 with basic lenses, these two models will give you bang for your buck with both EXV technology and injection molded PC lenses.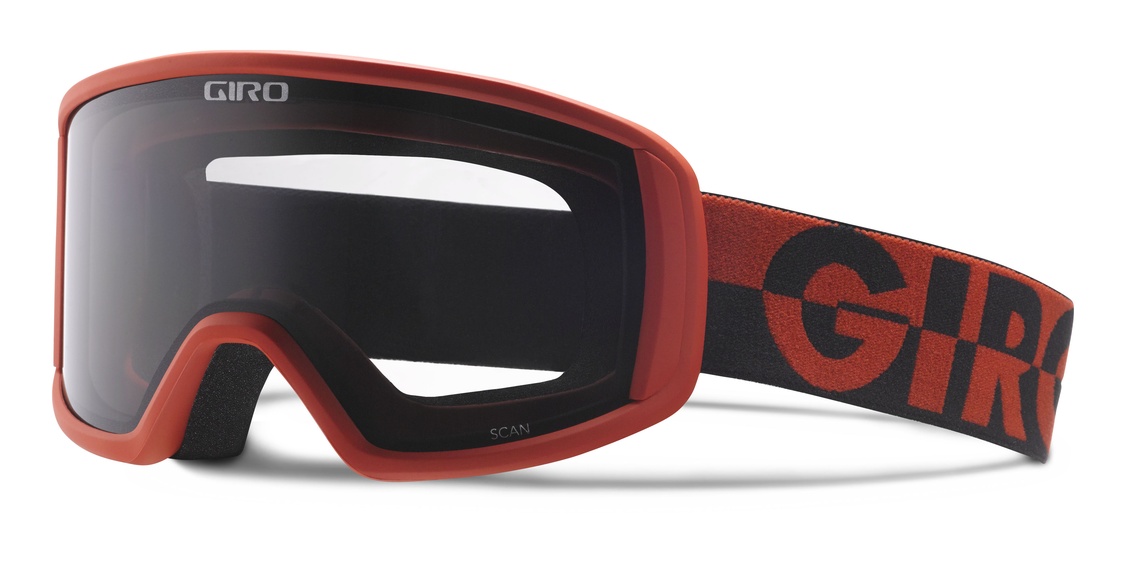 Scan

Frames: What system(s) are you working with? Any innovations / new features here? We have both frame and frameless models (see above on the 2 new frame goggle offerings).
And our flagship model, talked about in Q1, the Contact which is a frameless goggle with SNAPSHOT LENS technology. Giving skiers and riders the ability to change lenses quickly and easily.
What about colours and patterns – what are the highlights in your 2016/17 collections?We have achieved our most exciting graphics inspired by many different backgrounds and trends and offering options for all tastes. We have put a lot of work into exploring different ways to treat our goggles straps and designed our widest variety of badges yet. Additionally, we are adding two new capsule collection goggles to the line: one with legendary Gerry Lopez and Gerry Lopez Surfboard designs. This collaboration allows us to connect Giro's Santa Cruz origins to the where the mountains meet the ocean and surfing the ocean or snow. Gerry spends his time between Bend OR & Oahu Hawaii. Gerry is a passionate snowboarder and was excited about the project, so it was a great fit. The other capsule is in collaboration with the Descendants – a famous punk band and their iconic Milo singer design that you will see on the products done in a Giro and snow style fashion.
Do you have a special recommendations for touring and split-boarding?
The Contact, with SNAPSHOT LENS technology, is great for touring and split-boarding. While in the mountains, away from your car, lodge, etc., having the ability to adapt to weather changes without carrying around multiple pairs of goggles is crucial in having the best possible day on the hill.
And finally, could you please walk us through your 3 key models for 2016/17?
1. Contact – see Q1
2. Balance/ Facet – see Q2 (NEW)
3. Scan/ Gaze – see Q2 (NEW)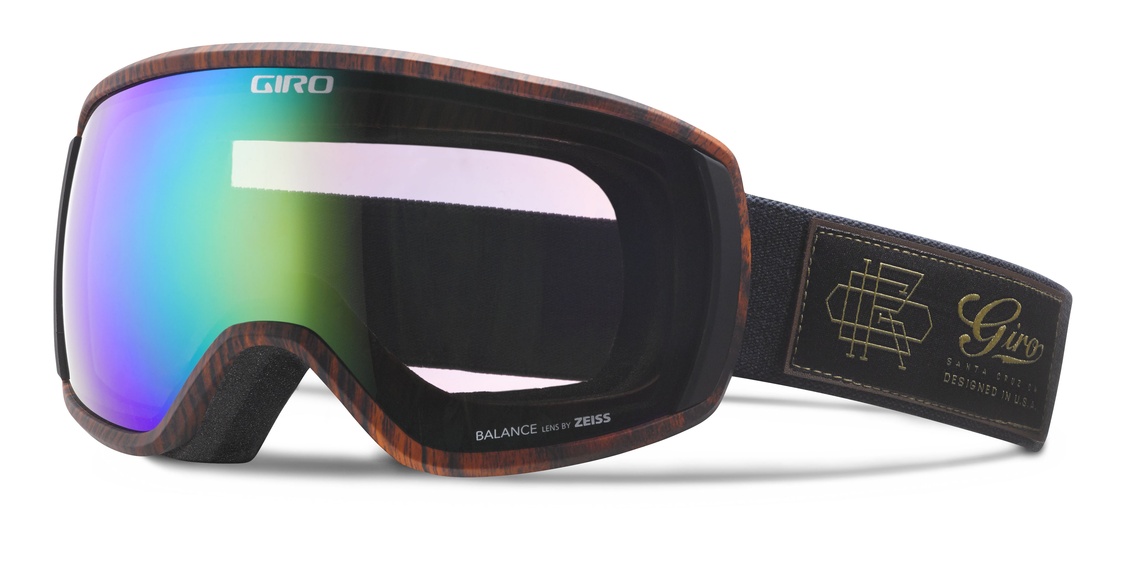 Balance