Head Boots and Bindings FW16/17 preview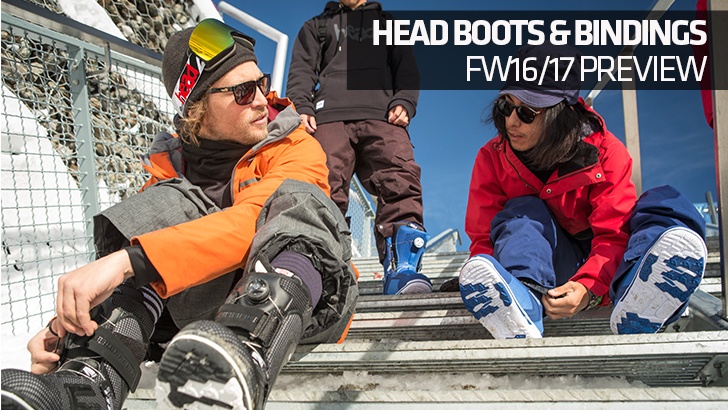 ---
CATEGORY: BOOTS
BRAND: HEAD SNOWBOARDS
INTERVIEWEE: MAX THURNER (MARKETING MANAGER)
---
What are the two most important products of your 16/17 line? Why?
The Six Boa Focus and the Five Boa!
The Six Boa Focus is a fast-working performance boot for all-mountain riders. With a responsive forward lean, the ease of BOA Focus, a lightweight sole and liner that delivers fully adjustable comfort and hold the Six Boa Focus has all the attributes needed to make riding progressive, comfortable and on-point.
Built for intermediate to advanced riders, the Five Boa boasts excellent comfort, fit and response for the progressive freestyler and freerider. While the boots sole delivers maximum grip and shock-adsorption, its running-inspired upper with BOA and load-equaling Performance Power Strap is ultimately water resistant, supportive and responsive. Add to this a fully customizable liner and you have a boot that is hard to beat.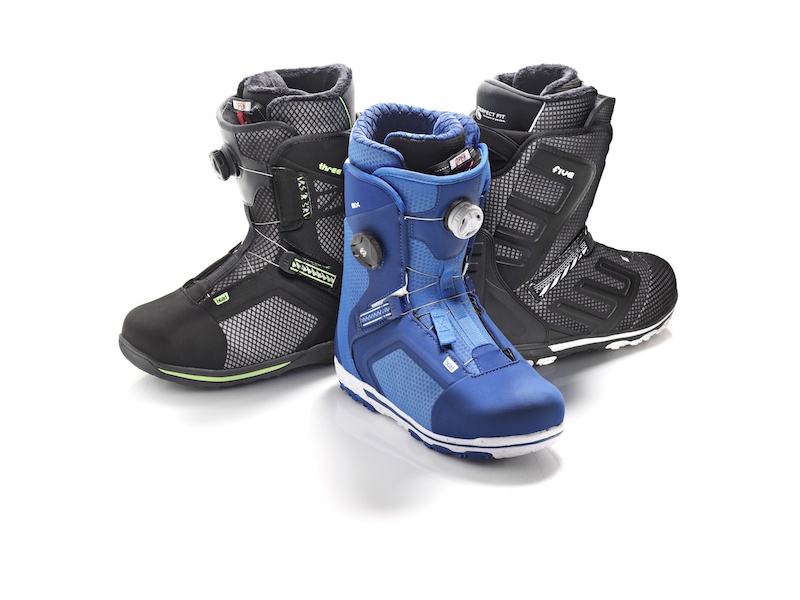 What new functionality are you most excited about in your boots range for Fall/Winter 16/17 season?
The implementation of the Progressive Power Strap on the Five Boa – the perfect lacing configuration for a tight and snug fit, power transmission and comfort.
What colourways/prints/patterns/influences/textures will we see in your range aesthetic?
Frequency technology has been distinguishing our line & design direction for three years now – we were the first ones using ultrasonic welding on snowboard boots, creating a unique, slim and modern design. Frequency technology also enabled us to use less stitching lines on our boots, which increases waterproofness.
In terms of colours and patterns, we use everything from fresh, tech looking mesh materials for a sportive look over to animal patterns on our ladies boots.
On the entry level we also have some sick looking designs, inspired from running boots – definitely worth a look!
Which part of your range are you investing in the most? Freestyle, freeride, do-it-all, beginner…? Why?
We cater to all of those segments and this also means we have to take care of each segment individually. We offer high performance boots with the latest technology for our team, and affordable, great looking products with features needed by beginners. This is offered by One Boa for example, which is the latest member to our boots line.
What's new with your liners? Any new developments here?
Last season we introduced our complete new Perfect Fit liner range, which is fully customizable and heat-moldable from the first price point on. Those were highly appreciated and we continue with the same concept for this season.
Are you using any new materials? Vibram, Outlast, Gore-tex, d3o, baked beans?
We are using slick looking shell materials, multi-colored outsoles and heel covers with a 3D effect!
Price points: What is performing best, and where is is your brand going? More or less expensive?
Our price points remain the same, we offer high performing product on the top end of our line and affordable, easy to use boots on the lower end.
What's new in lacing – sticking with trad, working with Boa, or doing your own thing? Where is the demand?
BOA is our way to go – we have a great and strong partnership for years. We use our own lacing development, developed together with BOA.
What trends in other footwear sectors have made an impression on your 16/17 line?
Definitely running!
---
CATEGORY: BINDINGS
BRAND: HEAD SNOWBOARDS
INTERVIEWEE: MAX THURNER (MARKETING MANAGER)
---
What are the two most important products of your Fall/Winter16/17 line? Why? Tell us about them.
That would be the NX V and the NX III – stiff & direct vs. soft & surfy.
The NX FIVE DF is built for riders who are on top of their game and demand the best out of their bindings. Our all new Adjustable Density Strap, fully responsive baseplate, adjustable toe ramp and LS Highback deliver on-point power transmission, while dampening and gel pads provide zonal shock-absorption and comfort where most needed. Also now available in Size S for smaller boot sized riders who want to put their peddle to the metal.
The all-mountain NX THREE has got it all: from the new Softback for tweaking out old-school tricks and surfing the pow, to a cushioned easy-riding baseplate that delivers not only responsiveness but also absorbs harsh landings. Chuck in HEAD'S hassle-free and comfy straps and the NX THREE is the perfect binding for all day comfortable fun on the hill.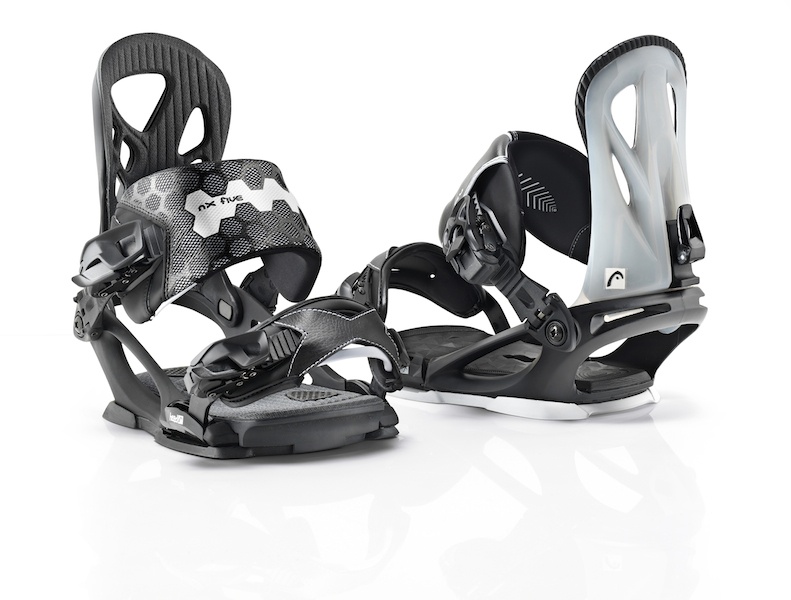 What new materials are you using in your bindings?
Our bindings feature all sort of material – from glass reinforcements for stiffer highbacks to soft PU Softbacks or dual density EVA, which absorbs shocks & supports a natural board flex under the bindings. We also use EVA chips to adjust the density of our straps – everything's customizable.
What is the dominant colour aesthetic for next year's bindings?
As we want to assure a perfect match with our board range we mostly use black, white and red for next year's unisex line or black purple and turquoise for our ladies line.
Price points: Where is your brand going? Higher? Lower?
Our price points remain the same.
Any new ideas in buckles, straps, highbacks, bases?
Our bread & butter binding, the NX I just got a facelift – easy to use, translucent buckles, an all-new highback which assures a snug boot/binding for for direct power transmission. With a matte or glossy finish, this binding looks badass.
What's new in cushioning/shock absorption?
We use Dampiflex on our bindings, which has a dampening function & support natural board flex.
On our NX V, it consists of two densities, softer on the inside to absorbs shocks after landings, stiffer on the outside for a good & direct power transmission.
Also the stiffness our strap on the NX V is adjustable, if a amore direct power transmission is needed, our one prefers a snugger fit.