Burton Snowboards FW16/17 Preview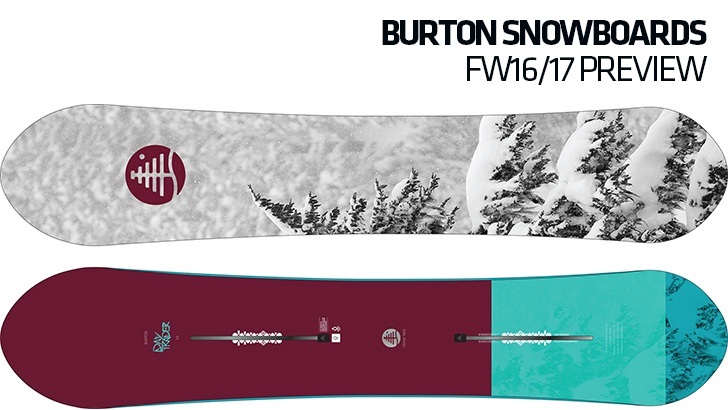 Women's Family Tree
---
CATEGORY: SNOWBOARDS
BRAND: BURTON
INTERVIEWEE: CHRIS CUNNINGHAM, VP HARDGOODS
---
Can you give us an overview of the line for FW16/17? What is the theme?
I think the focus over the last few years has been consistent. This year the focus has been on shape and continuing to push on our sustainability stories. Those are the two big overarching themes and so by shape, every year we are introducing new shapes in our family tree line and that whole offering got another face lift. We have a few new shapes in there that are really fun. One is called the Branch Manager, which was developed with some of our team members in Japan. We then have a board called the Gatekeeper. With this one, we reached out to guides all over the globe to develop the best boards in guiding and it was really interesting to see what needs they had from a guide's perspective. The board that came out was a pretty unique one that I don't think we would have come up with on our own. It isn't a split but I could easily see it becoming one.
With splitboards, we already have a holiday one up our sleeve so you will see have a late release and another split offering come out.
On the subject of splitboards, is it going to be Landlord, Antisocial, Fish and Custom coming out in the line?
We didn't continue with the Fish so the Fish came out to make room for the shape we are working on for that holiday release.
Are you using any new technology that we haven't seen before? Any new details?
We are using more of what we have been introducing and spreading that out so it is more of a trickle down. We are seeing the trends shifting back towards camber so we have brought a few more camber offerings into the line like the Trick Pony for example, that has a new shape and with camber pure pop. We also shifted the Mystery to be camber pure pop and Custom Twin is also available in a camber pure pop. Easy Living (Danny Davis' board) went to full camber. Between introducing and changing up some shapes and modifying some of our brands, that has been our focus. We continue to push on our sustainability side of things. So we introduced Super Sap last year and that has been expanded into all of our boards and I think eventually we will be all Super Sap.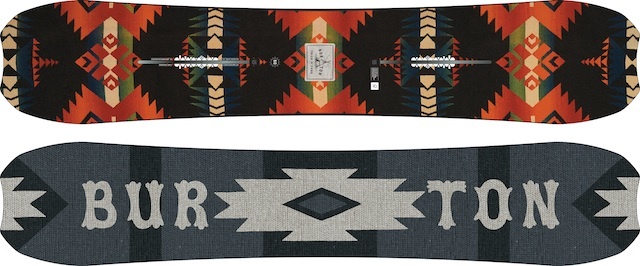 Trick Pony

Where is the price point with the biggest demand for you? Where is the action?
It has been pretty consistent and it depends on the channels, as far as online or speciality. As we watch the market, we are seeing people shift a little bit higher end. We are seeing some accounts not focusing on our opening price point but the channel just above so it really depends on what type of shop it is. There haven't been any spikes. If I had to say anything, AM and Family Tree continues to be pretty strong.
Where are you building the boards?
The boards are still being built in the three regions. We are doing more boards out of Craig's and we hope to double that capacity. Kyle continues to be the backbone, doing the majority of the models. We had three factories in Asia and we have consolidated to two and then have Kyle in Austria and Craig's.
Tell us more about the Backyard project for 16/17
We do have some cool stuff but we aren't giving details yet but what I can tell you is that we are planning to do a late release Family Tree out of Craig's. We are going to have a mix come out of Craig's. Backyard is going to stay in path with what we did last year, which got loads of excitement and it was a recipe that worked.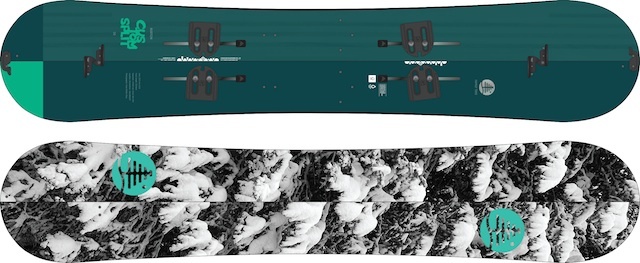 Family Tree – Custom Split

Any artist collaborations?
We do have some artist collaborations. This year the one we are most excited about is Easy Living and this year is with Led Zeppelin. Each side will have different artwork from the covers and on the base, the four iconic symbols from each band member.
As far as the rest of the line, it is kind of the classic Burton recipe where we have some flash and muted and tonal stuff, and we are really trying to build our graphics up. We definitely continue to pull out all the tricks. On Family Tree we use pretty iconic photography on the base and the top stays very clean and consistent.