Völkl Bindings FW16/17 Preview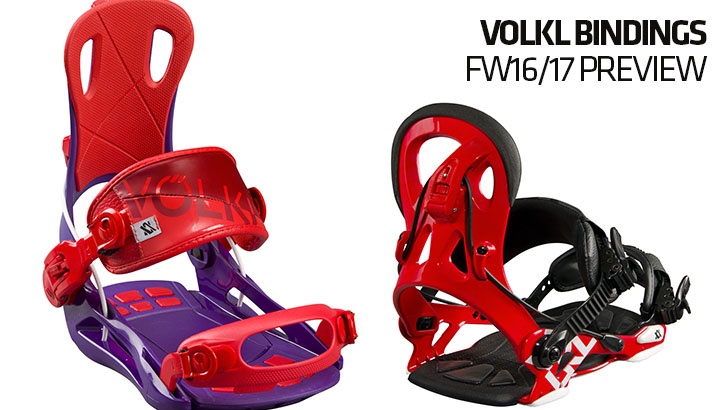 ---
CATEGORY: BINDINGS
BRAND: VÖLKL
---
KEY PRODUCT FOCUS: What are the two most important products of your 16/17 line?
At Völkl we feel a strong request for the Fastec System in general – I guess the younger end consumers are more open minded and try out new things without pre-justice. They have realised the advantages of a fast entry system with easy handling. After the upgrade of our top freestyle binding, the Fastec Prime Alu last season, the time has come to update the stiffer orientated model, Fastec Choice Alu.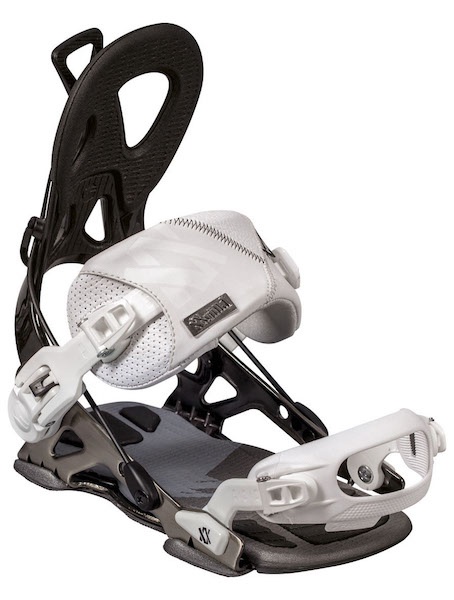 Fastec choice alu gunmetal
It may be because of the rising numbers of Freeriders but also because we see a revival of All-Mountain riding and carving on slopes in general. Therefore a stiffer setup with more response and direct power transmission is the best choice.
The Fastec Choice Alu got new asymmetrical ankle straps and a new EVA footpad with canting and anti-shock pads. Colour wise we use a brushed gunmetal grey for the aluminium baseplate and the drop-down highback in combination with contrasting white straps.
Another top-of the line model that has loads of popularity is our Fastec Splitec Alu binding.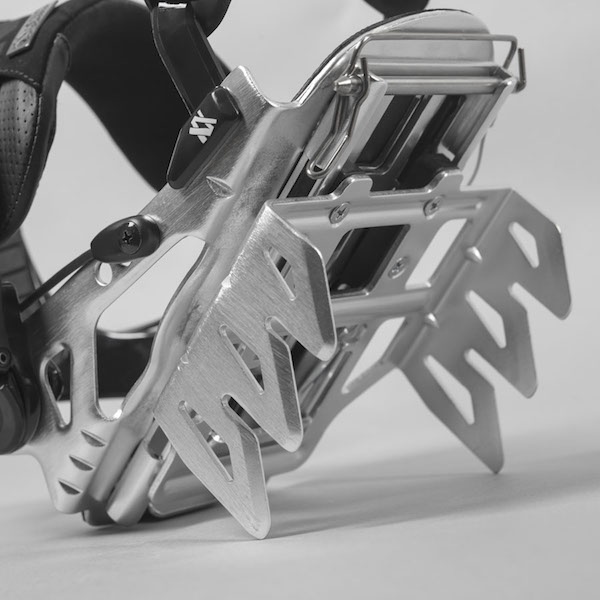 Fastec splitec alu
For Splitboarding it's super light weight but still offers a slim cushioning in the baseplate that prevents from slipping and is shock-absorbing.
When hiking up in easy terrain, you can open the Auto-Release Buckle of the highback system or drop down the whole highback a bit which offers you more flexibility and eases the hiking when touring in the backcountry. If you need more response during steep and icy traverses you can just close the lever and even use the new added Micro-Pump Buckle for increased power transmission and a more direct feeling.
The best feature is the integrated slider track for the Splitec Crampon that can be introduced from the back of the bindings on the ascent, without having to take the bindings off. This is especially handy in challenging terrain and changing snow conditions.
What new materials are you using in your bindings?
We do have some new cushioning for the paddings in the baseplate and highbacks. Heel Gel pads and Anti Shock pads are integrated in the EVA baseplate cushioning of our top bindings.
The new Asymmetrical Straps also have new cushioning inside and some use some kind of textile fabric with a denim look on the outside
What is the dominant colour aesthetic for next year's bindings?
We focus on darker colours in general.
Some models are unicolour black, anthracite or gun-metal grey – others use flashing red or other contrasting colours.
White for levers or straps is also a common contrasting colour used with unicolour highbacks and baseplates.
Price points: Where is your brand going? Higher? Lower?
Some of the top-models needed to be slightly adjusted due to FX-changes but for all key-price models we stay the same.
Any new ideas in buckles, straps, highbacks, bases?
New asymmetrical ankle straps, some re-designed smaller levers.
Are you making bindings for anyone else, or doing your own thing?
We use the Fastec System and develop some solutions only offered by Völkl. (dampenings, straps, levers…)