Anon Helmets FW16/17 Preview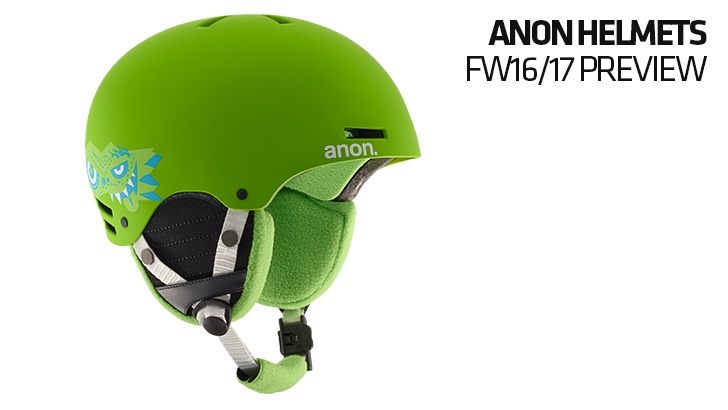 Prime Gremlin Green
---
CATEGORY: HELMETS
BRAND: ANON
INTERVIEWEE: ANDY DEAKIN (CATEGORY MANAGER – ANON)
---
What are the trends in the helmet market for action sports for the 2016/17 season?Similar to last season, we are seeing that the use & layering of alternative helmet materials is gaining momentum as well as a bigger focus on rotational impact systems. Both of which are extremely beneficial to the helmet industry as a whole. There haven't been major helmet developments as of late so it is encouraging to see progress being made from various materials and technologies that will ultimately benefit everyone that wears a helmet.
Will you release any new models? If yes, what are their main features?
Yes, the Men's Prime and Women's Nova helmets will be new models for Winter 2017. These hybrid construction helmets are a noticeable departure from our current design aesthetic and the helmets feature the anon. exclusive In-Shell 360 Boa® Fit System, a MIPS- Multidirectional Impact Protection System, Active Ventilation with over 20 Total Vents, and includes a 1-year service for the ICEdot Emergency ID that provides emergency contact info and other critical information to first responders during an emergency.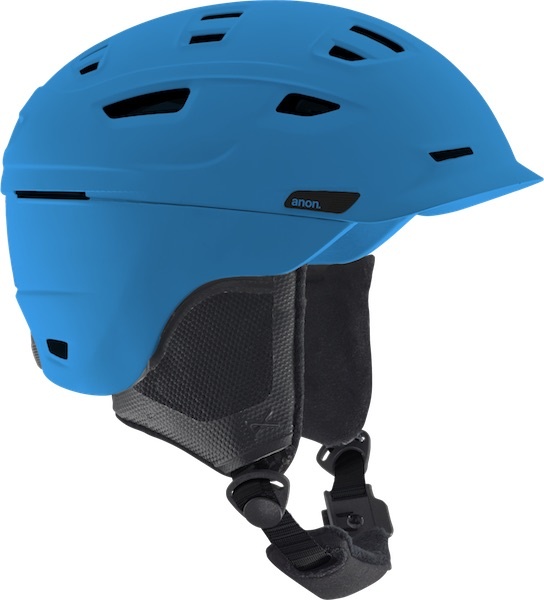 Prime mips blue
What materials are you working with? Anything new to talk about?
In terms of advanced materials, we are most proud of our Endure helmet which combines anon's Flex-Shell construction with G-Form's innovative Reactive Protection Technology (RPT®) and HDPE foam for unmatched repeatable impact performance. The Endure helmet utilizes G-Form's proprietary materials and composites that combine high-level protection with comfort. The liner acts as flexible armor, dissipating nearly all of the energy from a blow. After impact, it instantaneously returns to its lightweight and flexible state. It is a technical feature that we are proud to include in our helmet line and provides a unique solution that improves durability and performance.
When it comes to design, colours & patterns – what are the main trends in your FW collection?
For the upcoming season, we focused on an increased level of detail across the line. Specifically, we increased our colour palette, graphic variety, as well as materials & textures used. We also strengthened our alignment with our Goggle & MFI Facemask lines to ensure the ultimate in compatibility – driving the trends that others will follow.
Are your helmets goggle compatible? How are you addressing this issue?
Absolutely, every anon. helmet is designed & engineered to consider not only goggle compatibility but comfort as well. Depending on your individual style preference, we offer an array of active and passive venting systems that align with anon. goggles. In addition, anon's Simple Fit customisation coupled with easily removable ear pad designs, help maximize comfort while giving riders the option to comfortably wear a goggle and beanie underneath their helmet.
What about audio integration, is that something you're working on? If yes, please explain.
Yes, all adult Anon helmets feature ear pads that are audio compatible. This means the earpads' interior foam structure contains a pre-cut section that can be removed to allow speakers to be added or to reduce the pressure if you wear earbuds. The interior padding is easily accessed through the top of the ear pads in case the audio system needs to be charged or wires and cords need to be routed out.
What safety standards do your products adhere to?
All of our helmets are certified to meet or exceed the CE 1077B standard however, most models include additional certifications to the ASTM 2040 standard. Our skate inspired Raider, Greta, and Rime helmets are certified CE 1077B for snow and CE 1078:2012 +A1:2012 for year around use.
Do you separate your line according to sports?
No Anon is relentless in the pursuit of innovation for skiers and riders alike for every winter weather condition. By developing proprietary technologies and partnering with industry leaders, we provide the most cutting edge helmets, goggles and face protection on the mountain.
Please talk us through your 3 keys models for 2016/17.
Our 3 key men's models for the upcoming season are the Prime, Helo 2.0 & Endure helmets.
The latest addition to the line, the Prime, builds on the best features within the market and includes new technical advancement to create a premium fitting and functioning helmet that's ideal for all conditions. The most impressive features of the helmet are the exclusive In-Shell 360 Boa® Fit System, a MIPS- Multidirectional Impact Protection System and the 20+ vents that are controlled through a single action shutter button. The bike inspired comfort liner, ICEdot Emergency ID service platform, Fidlock® buckle closure and low profile, lightweight design allows this helmet to be compatible with a wide variety of goggle shapes.
The Helo 2.0 is a low profile helmet that features a two-piece vac-shell construction and an In-Shell Boa® fit system. This innovative fit system prevents interference with jacket fit/clothing and allows unrestricted head movement to spot landings while offering premium comfort.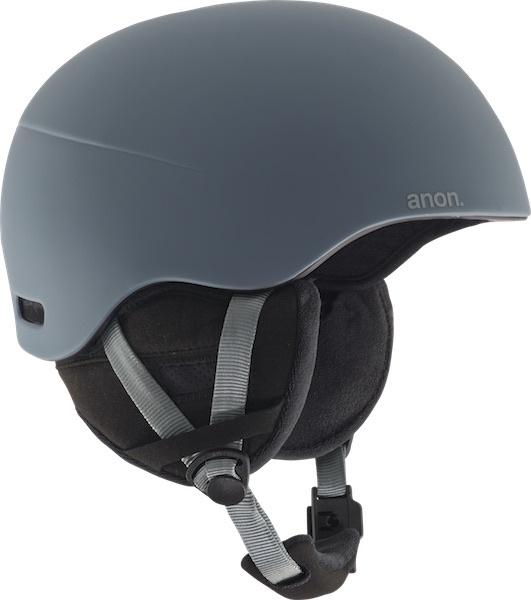 Helo2.0 dark-gray
The Endure helmet features a flexible exterior shell along with a soft interior comprised of G-Form padding that accommodates a wide variety of head shapes. G-Form's innovative Reactive Protection Technology (RPT®) and HDPE foam not only creates a comfortable, customizable fit but also provides a new level of durability through unique impact material layering.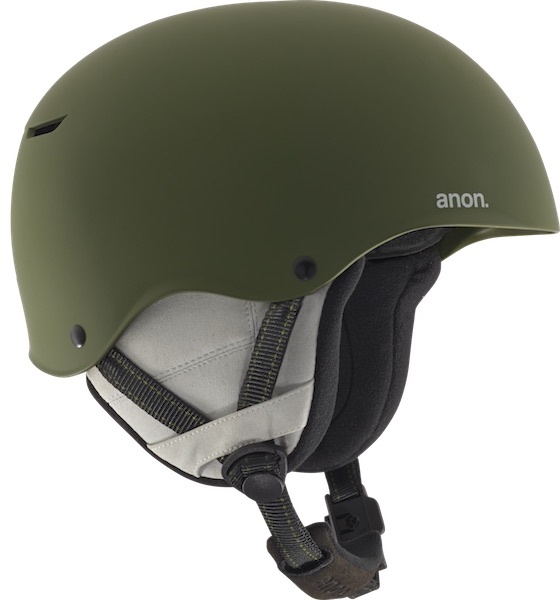 Endure green