Rome Boots and Bindings FW16/17 Preview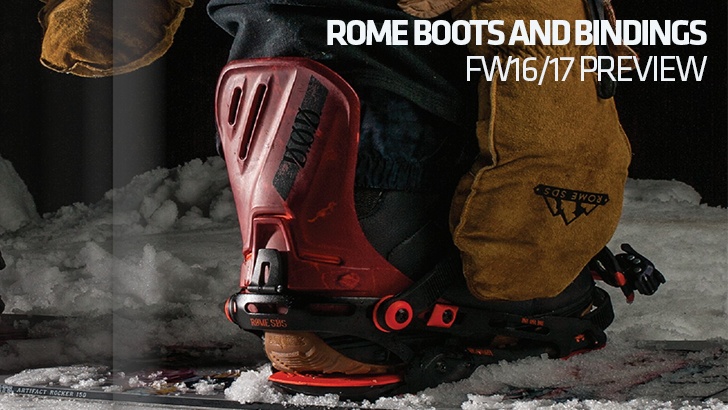 ---
CATEGORY: BOOTS
BRAND: ROME
INTERVIEWEE: PHILIPP KAMMERER (EUROPEAN SALES AND MARKETING MANAGER)
---
KEY PRODUCT FOCUS: What are the two most important products of your 16/17 line? Why?
Our two most important products in the new line are the new Guide boot and new Folsom boot. Still using rich materials like full-grain leathers, we've continued to push the Guide further with a proprietary low-volume Vibram outsole that we developed with Vibram. In the Guide, we've also reduced volume and improved the fit of the liner. In the Folsom, we've also overhauled this boot with a new Boa pattern, a lower profile and an improved fit for the rider looking for all-mountain powerful performance.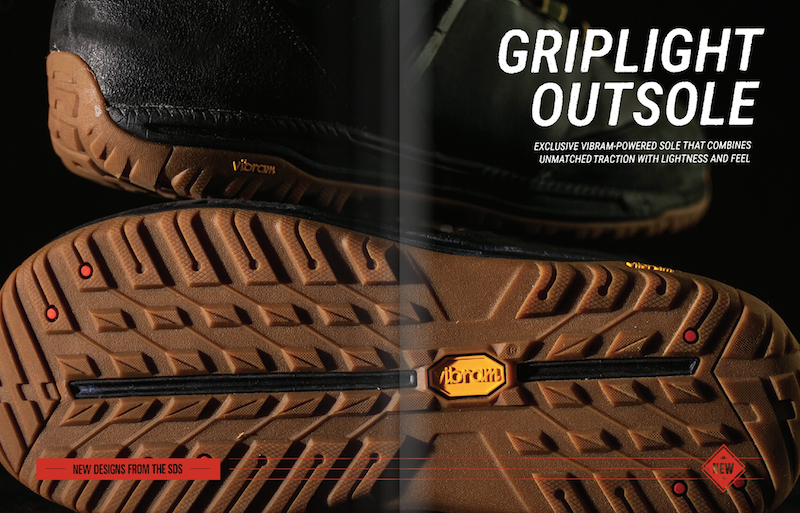 What new functionality are you most excited about in your boots range for 16/17
Our new proprietary outsole with Vibram! It combines a low profile for great board feel, lightness for hiking lots of ridge lines during a season, and unmatched grip for getting around like a mountain goat.
What colourways/prints/patterns/influences/textures will we see in your range aesthetic?
Prints and overall patterns are definitely not the route we are taking these days. Instead, we're combining materials that have a distinctive and rich feel, with dark colour tones that accentuate those materials.
Which part of your range are you investing in the most? Freestyle, freeride, do-it-all, beginner…? Why?
We cover it all, particularly that we don't believe that a rider's preference for flex perfectly correlates with riding style. Some mountain riders like softer boots and some freestyle riders like a bit more support. That said, we invest a lot in boots that some people might associate to mountain riding—our Guide and Folsom boots feature higher support levels with features designed for freeriding a wide range of terrain and conditions. At the same time, the overhauled Libertine and the Bodega are were we focus our design ideas on boots that are more mid-flexing and get picked by riders who want a combination of flex and support for tweaking tricks, flowing through turns and basically riding the entire mountain from summit to park.
What's new with your liners – new developments here?
We've upgraded our high-end Elite F.I.T. Liner with more D30 shock absorption and a new closure system.
Materials: using anything new? Vibram, Outlast, Gore-tex, d3o, baked beans?
We use D30 in two critical areas of our high-end boots, and we're also the only boot company using D30 as far as we know. The Rome-only Liner Outsole made out of D30 provides a full-foot amount of D30's unmatched shock absorption. Then we also place it in the foot bed for added protection for your heels for big landings and flat landings.
Anything new in cushioning/impact absorption?
Our continued use of D30 in unique ways.
Price points: What is performing best, and where is is your brand going? More or less expensive?
The Libertine does great for us. It merges great fit and flex technologies with a flex profile that can really ride anything from the high Alps to the streets of Finland. With a low-profile, rich construction and an amazing fit, the Libertine really can't go wrong for most riders. At the same time, we've having a lot of success with the tech-loaded Guide and Folsom boots, so combined with the Libertine's success, we're seeing our pricepoints go up.
What's new in lacing – sticking with trad, working with Boa, or doing your own thing? Where is the demand?
We back both. At nearly every pricepoint in our collection, you will find traditional lacing options and Boa options. The reason is that we know a lot of riders who still back traditional laces for a wide range of styles and boot-flex preferences. And we know a lot of riders who love Boa and want Boa-closure boots for a wide range of styles.
---
CATEGORY: BINDINGS
BRAND: ROME
INTERVIEWEE: PHILIPP KAMMERER (EUROPEAN SALES AND MARKETING MANAGER)
---
KEY PRODUCT FOCUS: What are the two most important products of your 16/17 line? Why? Tell us about them.
With it's performance driven by the unique combination of intelligent features and serious lightness, it's hard to say that the Katana isn't one of our top-two most important products, but this year it isn't. We have two new high-end models, both with unique feels that share some of the legacy ideas pioneered by the Katana. Just below the Katana is the new Targa, honed to the performance style of Stale and Bjorn. Now armed with Katana features like PivotMount Technology, the Targa also features a new highback profiled for power and reduced weight. Then there is the all-new D.O.D. binding; this one innovates in the highback to create a more flexible profile that is outfitted with our highest end of ankle and toe straps. Both the Targa and the D.O.D. take Rome-only technology and profile it for specific types of riders.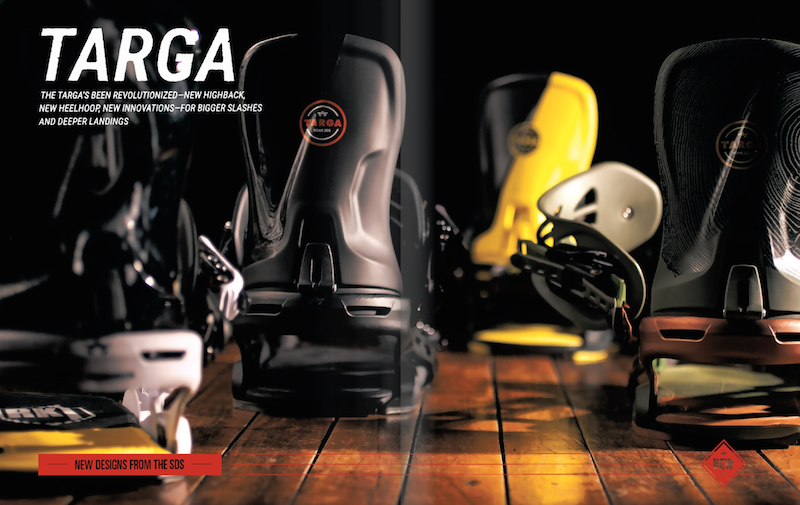 Targa
What is the dominant colour aesthetic for next year's bindings?
Our dominant colour is black. We play with how the material feels and different tones of black to create unique pieces in those colourways. In addition to black, we like specific pop colors and specific earthier tones.
Price points: Where is your brand going? Higher? Lower?
Our pricepoint is going higher. That is because we're introducing two new high-end models between the 390 Boss and the Katana. The Targa is a new binding—totally overhauled with new features and new geometries. And the all-new D.O.D. is loaded with some of our high-end ideas. So those new bindings, along with the continue growth of the flagship Katana will increase our overall pricepoints.
Any new ideas in buckles, straps, highbacks, bases?
We have a two new highbacks, two new ankle straps, and an expansion of our proprietary PivotMount technology. The new D.O.D. highback has a dynamic flex element, while the Targa's new PowerChord highback is profiled for power. The new ankle straps elevate the response that our straps have been known for by making them lighter and in the case of the new Targa strap, adjustable in flex. When it comes to how you are connected to your board, we feel the most important trend is how we balance the flexibility that snowboarding demands and the direct response that snowboard demands. We achieve this in how we design both flexibility and response into our new highbacks, our baseplates, and our customization features like PivotMount. And for us, it needs to be super light as well.
What's new in cushioning/shock absorption?
We continue to be the only brand to use D30, which is the highest-end shock absorbing material. D30 in our Katana and Stale Targa bindings provides military-level shock absorption.
Are you making bindings for anyone else, or doing your own thing?
Nope. Wouldn't make sense for us.