Loaded Snowboards FW16/17 Preview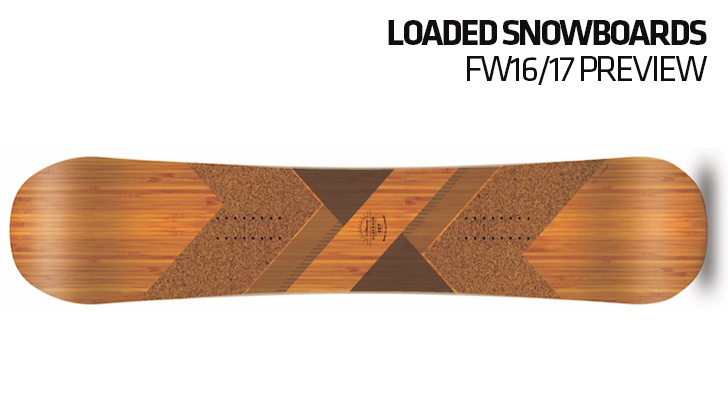 ---
CATEGORY: SNOWBOARDS
BRAND: LOADED
INTERVIEWEE: BRIAN DOLEN (CREATIVE DIRECTOR)
---
KEY PRODUCT FOCUS: What are the two most important boards in your 16/17 line? Why? Tell us about them.
We have a single snowboard on the market, The Algernon, an all-mountain freeride board.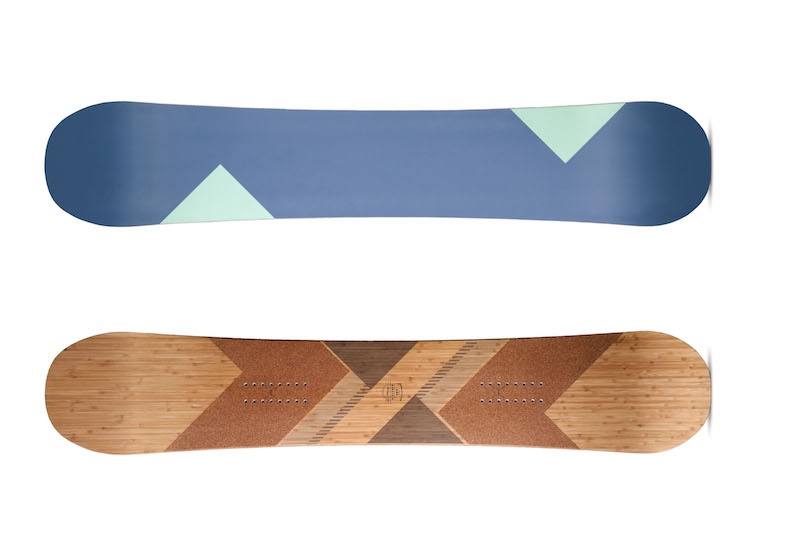 The Algernon
Are you using any new inserts / edge tech / cores / sidewalls / glue / wood types / metals / other materials? Or are you using this stuff in any new ways?
The Algernon utilizes a custom Loaded Bamboo core that is run from tip to tail and edge to edge without additional materials, stringers or sidewalls. The elimination of sidewalls reduces weight, allows for reliable flex and a snappy, uninterrupted edge to edge feel.
Bamboo provides the perfect combination of responsiveness and dampening resulting in a smooth yet uniquely lively ride. Hand inlayed cork footbeds further reduce vibration and complement the bamboo aesthetically.
The Algernon shape is directional, yet twin between the wide points with a slightly longer nose for powder. The profile is our Mustache Camber, a subtle combination of camber and early rise allowing for solid edge hold, powerful snap, and an intuitive feel while being less catchy than a traditional camber.
The stance is centered on the side-cut with the addition of extra binding inserts for a very set back riding position, perfect for powder. You can hit the steep and deep in the morning and lap the park in the afternoon all with the same board.
Where is the price point with the biggest demand for you? Right at the top, at the bottom, or somewhere inbetween?
Our pricing formula is rooted in fairness to all parties. We have a zero discount mandate and a globally set MSRP. This ensures our shops can make an appropriate mark up on the product, that our factory can be sustainable and that Loaded as a company can continue to progress the sport.
Where are you building your boards, any changes from last year? What makes this production the best solution for your brand?
Our entire skate line and the Algernon Snowboard are built in California in a legendary factory run by veteran board smith Ernie DeLost. Ernie has been building snowboards since the late seventies. If you grew up riding there is a very good chance Ernie built your board. His experience and keen sense of materials combined with an amazing in-house R&D team, allowed us to charge out of the gates with such an amazing board.
What's new in rocker? Any different bends than last year? Where's the demand at on this?
We are calling our profile mustache camber. Bascially, it is camber underfoot where you want it and rocker in the tip and tail where you don't. We feel this is the best combination for all around riding and situations where you may only be able to bring one board on a trip.
What inspired your topsheet & base aesthetics? Where are trends going – muted or flashy? Any cool collabs/limited editions? Please provide details of artists & subjects.
O`ur materials dictate the look of our boards. The combined look of the bamboo and cork gave the Algernon a modern aesthetic that gets lots of compliments on the hill. Let's face it, snowboarders are getting older and not everyone wants a board with laser cats on it.
Are you doing splitboards? Is this market increasing, decreasing or staying the same for you?
The Algernon would make an ideal splitboard with its solid bamboo core. A few of our riders have spit them DIY style with great results. It is definitely on our radar for the future.