Nidecker Snowboards FW16/17 Preview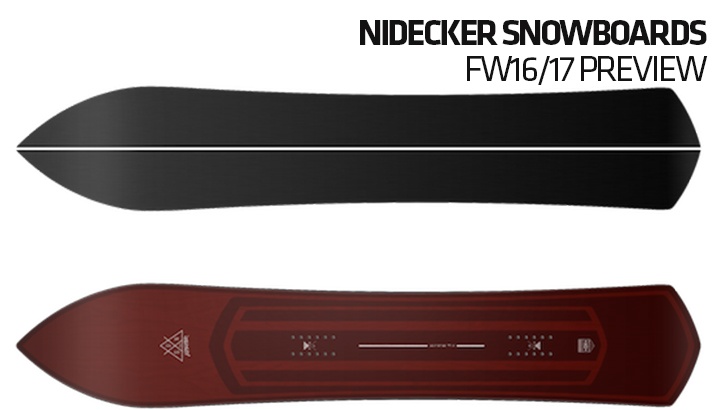 ---
CATEGORY: SNOWBOARDS
BRAND: NIDECKER
INTERVIEWEE: THIERRY KUNZ (BRAND LEAD)
---
KEY PRODUCT FOCUS:
Nidecker is launching a full new program called Snow Surf inspired by the first early 80's boards and a strong influence from today's retro surfing boards. Those new shapes are dedicated to the passionate lovers of pure carving turns.
This new concept is what represents a full generation of riders of the 80s and 90's, who today don't see them in today's snowboarding.
What are the two most important boards in your 16/17 line? Why? Tell us about them.
The new program is using Nidecker production knowledge and technology, mixed with revisiting shapes and construction. The set-up is revisited (less stance, more angle front foot, optional canting on the back foot).
Nidecker is back to what the company is known for over 30 years now – Swiss Quality carving boards, made for soft boots only with this surfy feeling that is the reason why snowboarding is born.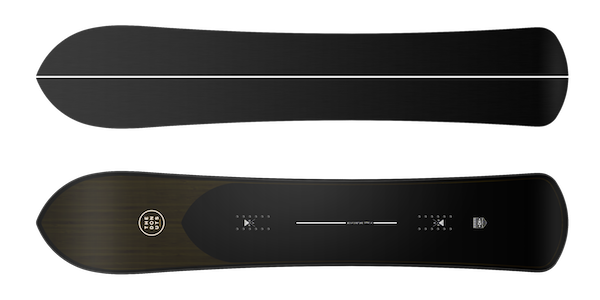 Donuts
Are you using any new inserts / edge tech / cores / sidewalls / glue / wood types / metals / other materials? Or are you using this stuff in any new ways?
These boards are fully different than the regular Nidecker snowboard collection. The wood cores are built for each board and type of ride. Shapes are hand made, no computer. Set up is revisited with less stance ,more angle front foot and optional canting on the back foot. We are also using a mix of triax and biax fibers etc.
Where is the price point with the biggest demand for you? Right at the top, at the bottom, or somewhere in between?
For Nidecker snowboards the price point is somewhere in between, but for the Nidecker Snow Surf program only the top will be available.
Where are you building your boards, any changes from last year? What makes this production the best solution for your brand?
Shapes and Prototype in Switzerland, production between Meditech and SWL. This is the best combo to have top R&D and best production quality/Price
What's new in rocker? Any different bends than last year? Where's the demand at on this?
The novelty is the fact that all our new Snow Surf program is pure directional, meaning no rocker on the tail and positive camber. The demand is on board with character who response and turn – carving is back.
What inspired your topsheet & base aesthetics? Where are trends going – muted or flashy? Any cool collabs/limited editions?
Topsheet is fully inspired by retro surf and the first Nidecker boards. When it comes to the base, it is same base for all boards with no logo and just a line in the centre. All Boards logo come from the Nidecker history. For example, the Mosquito board logo was designated by Henry Nidecker's grandmother in 1947.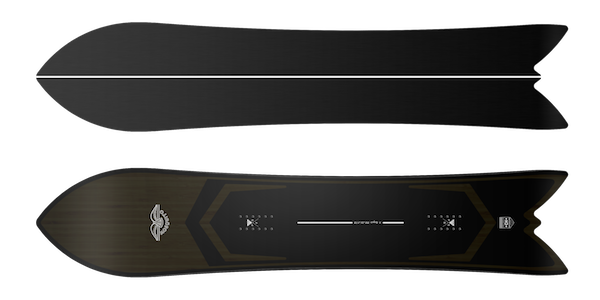 Mosquito
Are you doing splitboards? Is this market increasing, decreasing or staying the same for you?
No split board for us but Jones are doing the best