O'Neill Wetsuits FW16/17 Preview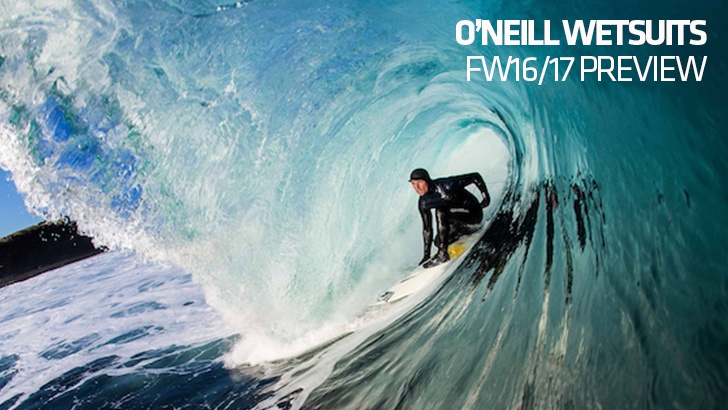 ---
CATEGORY: WETSUITS
BRAND: O'NEILL
---
How has the wetsuits market evolved since last winter in terms of products, categories and SKU?
Last winter saw a comprehensive shake up of our premium Psycho Series wetsuits so these will have small updates for FW16/17. The hugely popular Mutant and Superfreak Series have now had a complete redesign and we've overhauled our Mutant Boots and Heat Boots too. Also we're introducing the women's mid-range Flaire Series of wetsuits and the O'Riginals Series boots and gloves.
Is the demand for frigid waters' wetsuits still growing?
Yes, very much so. As line ups get busier across the world, one of the best ways to get more waves is to dive into the cold. Also as winter wetsuits become more efficient, lighter and more flexible, the physical demands of paddling in the cold actually decreases.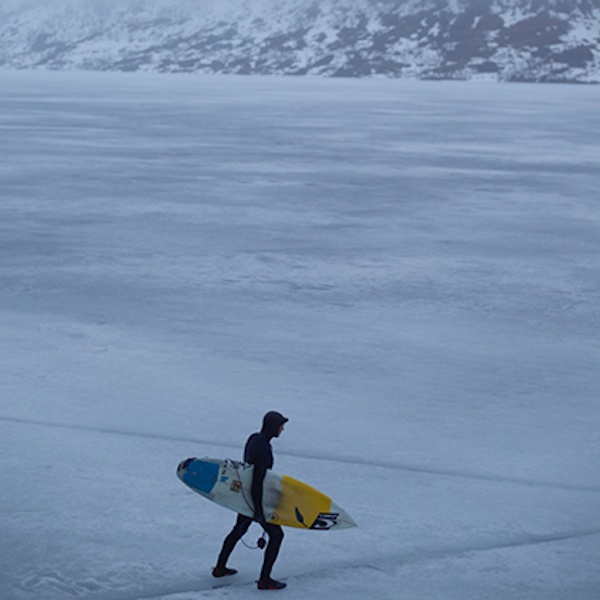 Which new trends do you see on the 2016 wetsuits market?
The FW16/17 wetsuits season is definitely less trendy than SS but on top of the on-going trend for warmth with lightness, we're seeing a move away from full colour wetsuits and moving back towards classic looking black suits with small hits of colour.
How have price points evolved and what are the main price hot spots?
We have our front and back zip winter wetsuits evenly spread between €180 and €440 but we find that the most popular suits are always between €200 and €300. All brands have seen price increases recently as €1 currently buys 25% fewer US Dollars than a year and a half ago, but for now it seems that our customers are ok with it and are not moving down the wetsuit range.
Regarding the neoprene rubber specifically, any major improvements?
Our warmest, top of the range TechnoButter 2 (TB2) has been filtered down the collection to feature in more styles than ever before, plus we are continuing to offer our Team developed TBX neoprene in the HyperFreak Competition Series. TBX is the lightest, most flexible neoprene in the O'Neill collection.
Tell us a bit more about the linings' benefits of your wetsuits?
Our Firewall linings are lightweight, have extremely low water absorbency and are low-pile. In all of our in-water testing we found that high-pile, fuzzy linings do seem warm in a store, but they are heavy, restrict stretch and hold more water when surfing. As with all other outdoor sports technical, wicking, lightweight, quick drying layers work much better than one thick layer.
What's new in terms of fit and panel construction?
O'Neill's fit is something that's been a constant process for over sixty years. We fit-check every style in every thickness in-house and make our own patterns too.
Our top-end Psycho Freak wetsuits are still constructed with our stitchless Super Seam Weld but in the HyperFreak Comp we have now introduced a split neoprene tape which is based on our TBX neoprene and glued on. This stretches in the same way as the wetsuit making it much more tenacious than the older heat tapes.
Please take us through three key products that retailers should put on their order sheets?
1. The Psycho Freak in 3/2, 4/3 or 5/4. This wetsuit is the culmination of over sixty years of research and features TB2 and all of the technology to keep you warm this winter. It's available in F.U.Z.E. (front zip) or patented Z.E.N. Zip (back zip)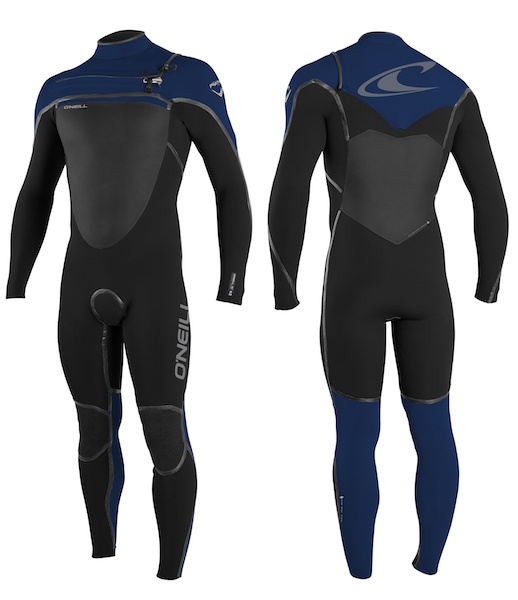 Oneill Mens Psycho Tech Fuze
2. Featuring TechnoButter 2-Air Firewall and arch support, the PsychoFreak Split Toe Boot is available in 3.5mm and 6mm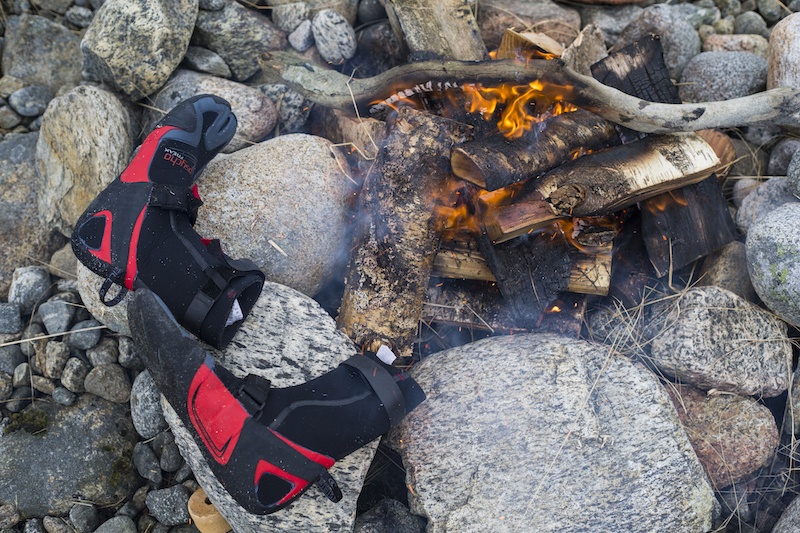 O'Neill PsychoFreak Boot. Photo by Tim Nunn
3. A product from our selection of layering products can significantly extend the temperature range of your wetsuit. Choose from the 220g Thermo-X underlayers with HyperdryTM coating or the toasty Ice Breaker Jacket to wear between sessions or heats
Is eco-friendliness an issue for you and how do you approach it?
Rather than poly bags, our wetsuits and rashies are all supplied in our RG8 (Regenerate) bio-degradable bags which are made from corn starch. We also have RG8 recycled cardboard hangers for some lightweight products.
We've spent many years working with natural neoprene alternatives, many that you may have already heard about or even tried. O'Neill Wetsuits are very strict on testing these alternatives and so far have not been confident that the stretch and consistency of quality is at a market ready level. Once we feel that the product is truly ready for market then we'll launch it.