Anon Goggles FW16/17 Preview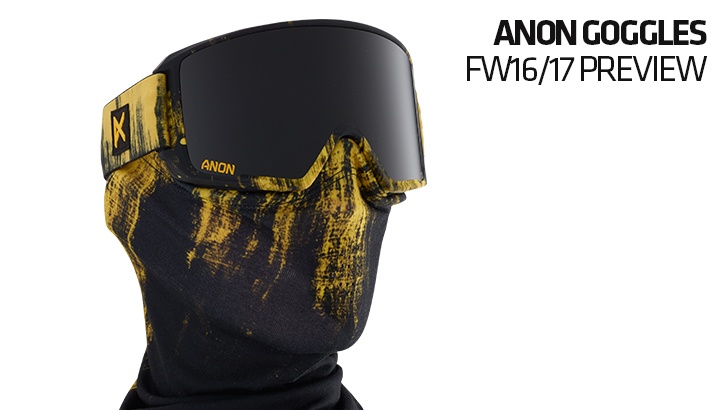 ---
CATEGORY: GOGGLES
BRAND: ANON
INTERVIEWEE: Stephanie Kohn (Brand Manager)
---
What is THE hot new trend in your goggle line for 2016/17?
Collaborations are still trending for both goggles and helmets. We're also noticing a resurgence of pop colours and graphic applications, something that anon has been at the forefront of since the brand's inception.
Lenses: What are your most popular tints? Are there any technical innovations to talk about for next season? Are you doing spherical or cylindrical or both versions?
Anon offers a wide range of lens tints, covering the entire VLT (Visible Light Transmission) spectrum, from whiteout to bluebird conditions. With tints ranging from Blue Lagoon to mirrored anon. Red Solex™, we offer superior vision in all varieties of light for all anon. goggles. In 2016/17, Anon is offering more styles that come with Polarized lenses fully installed, something that has been historically offered as a spare lens only option.
Frames: What system(s) are you working with? Any innovations / new features here? Anon's commitment to tech innovation shines throughout the Winter 17 line. With the expansion of MFI® (Magnetic Facemask Integration) into the Magna-Tech™ goggle collection, Anon creates a seamlessly connected system for our goggles, helmets and facemasks.
What about colours and patterns – what are the highlights in your 2016/17 collections? Are they tied to other parts of your range / product offerings?
Collaborations with like-minded entities keep Anon pushing forward while creating new takes on instant classics. For 2016/17, Anon has partnered with Black Scale, L.A.M.B, Playboy, Disney and Marvel offering a premium collection of goggles, helmets and face masks designed to optimise style, fit and airflow.
And finally, could you please walk us through your 3 key models for 2016/17?
M2 Goggle, Featured in Gray
The newly updated M2 Goggle fuses Magna-Tech™, anon's patented quick-lens change technology, with MFI® (Magnetic Facemask Integration) creating a connected system with zero gaps and zero compromise.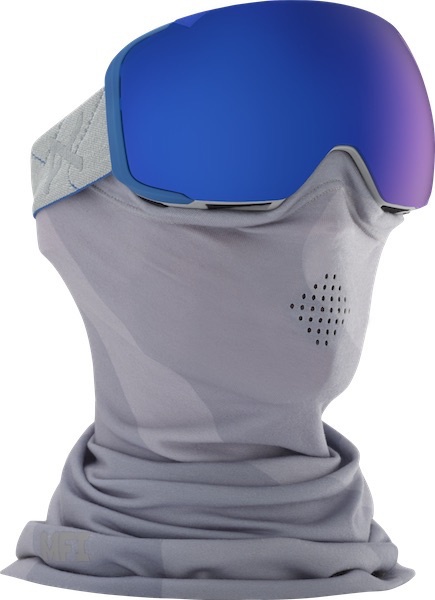 M2 Goggle Gray
M3 Goggle, Featured in Grunge
The M3 goggle fuses classic cylindrical styling with anon's most innovative and proprietary tech features, Magna-Tech™, anon's patented quick-lens change technology, with MFI® (Magnetic Facemask Integration)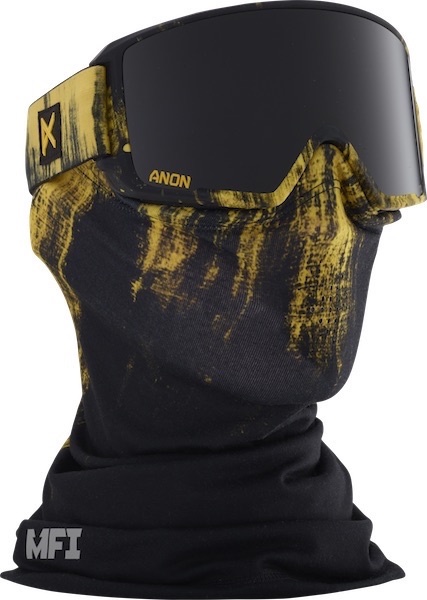 M3 Goggle Grunge
WM1 Goggle, Featured in Aura Black
Like the M2, the WM1 has also been redesigned in 2016/17 to be MFI compatible, fusing anon's premier proprietary tech features, Magna-Tech™, anon's patented quick-lens change technology, with MFI® (Magnetic Facemask Integration)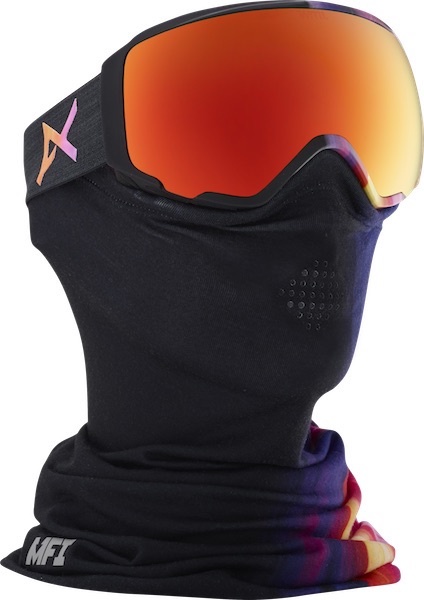 WM1 Goggle Aura Black