Aluminati Longboards FW16/17 Preview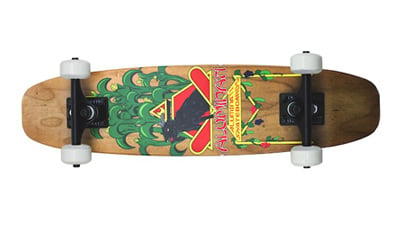 ---
CATEGORY: LONGBOARDS
BRAND: ALUMINATI
INTERVIEWEE: TYLER RUFFINO (ART DIRECTOR)
---
Companies in the US are reporting that the US market has slowed. How is the situation on the longboard market in Europe?
Our experience with the European longboard market has indicated a better potential for sales than in the US (currently). There seems to be a higher demand and more willingness from buyers to place orders.
Statistics: These are just guesstimates, but;
How has your longboard business developed in the past 6 months (rise,drop in %)?
In the past six months there has been about a 40% increase
How has the rate of longboard market growth in Europe developed between 2014 and 2015 (% change +/-)?
This isn't applicable to use as we only starting selling in the EU in 2015.
How many retailers sell longboards in Europe?
This isn't applicable to us as we go through distributor.
Technologies and board constructions are important topics in longboarding. What are your main stories for next season?
There will be the continued development of aluminium as a deck with improved components.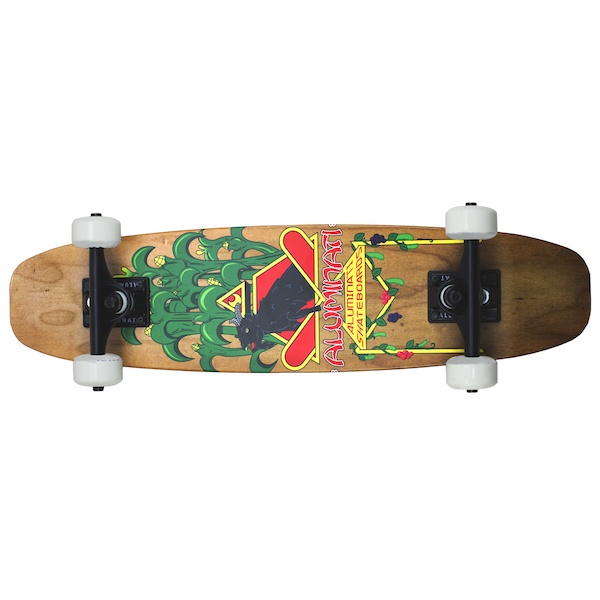 Goatas-5in
How do you help retailers communicate these developments to customers?
We provide printed marketing collateral such as copies of publications featuring ads included with the orders.
Drop-through boards were all the rage in 2015. Does the hype continue? Or what is the new trending construction?
Drop-throughs are cool and should see continued interest through most of 2016 but consumers should be prepared for a new 'advancement' by mid/late 2016.
What are the pricing 'sweet spots' for completes, decks, trucks, wheels?
We can only speak on behalf of the complete boards but for our cruiser boards the market seems to indicate between $99 and $130 USD.
What is the must-have longboard trend retailers need to watch this coming season?
Multi-purpose, utilitarian boards seem to be growing in demand as more people are making skateboarding a part of their daily life. They still need to do whatever they do though, so the next generation of boards is going to have to look good whilst being functional and practical to appeal to the market.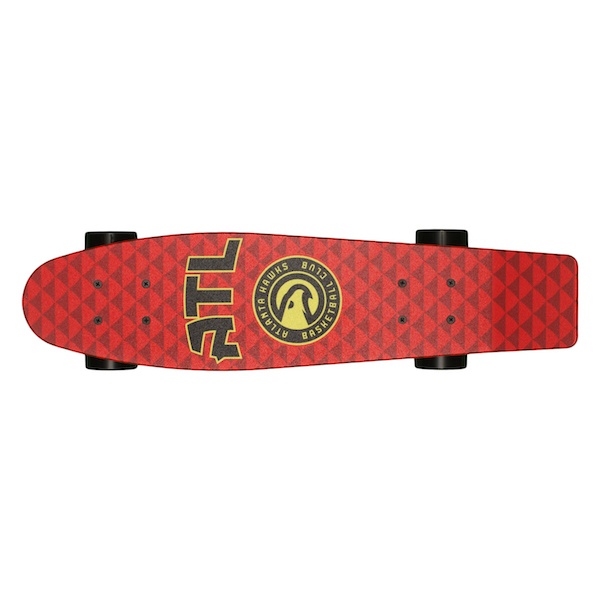 Hawks
Please tell us about your two main products for the season?
Early 2016 is focussed on marketing our line of licensed boards across the US and Europe whilst also continuing to develop our proprietary line and market it via new branding put in place at the beginning of this year.