Euroglass Surfboards Summer 2016 Preview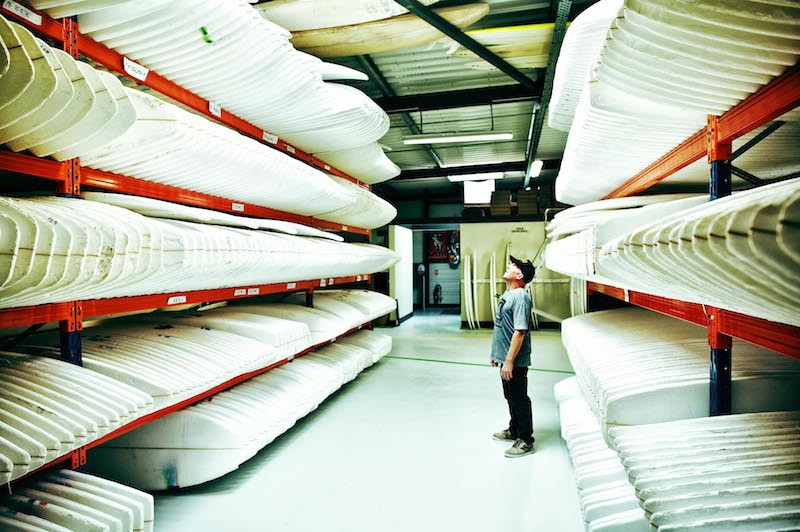 ---
CATEGORY: SURFBOARDS Summer 2016
BRAND: EUROGLASS
INTERVIEWEE: DARREN BROADBRIDGE (MANAGER)
---
Were sales up, down or the same as the previous year?
European made surfboard sales are up by 10%.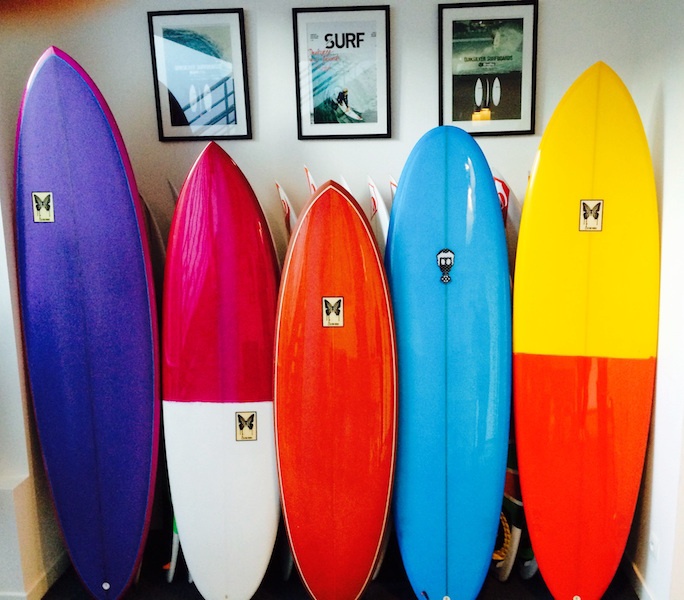 Which models/shapers/categories are trending?
The biggest moving boards now are hybrids and funboards.
The big wave dance being more popular than ever, does the sales in the gun segment become more than just anecdotal?
Yes, we sold 30 guns bigger than 8ft between October and December. It's a real segment. I personally didn't surf a board under 8ft in November but the sand was really good here for our bigger wave.
How is the women's category?
Honestly, I thought the women's percentage would be growing more. Compared to Australia and what I saw there in January on holiday, there is no comparison. We must accept that the water temperatures have a big influence in that.
What's new that we should be watching out for?
Hybrids that surf like shortboards but paddle like hybrids. There is so much more going on in fuller nose shapes than just the paddling element. Getting them to flow better and turn and drive has been an area we really had a good jump on the market. Phil Grace and Mark Phipps have some incredible experience here and their age bracket has let them not be worried about the status quo of the thruster boys.
And what is old news?
Pointy noses.
Rates: is there still a huge gap between entry-level models and high-end surfboards?
No, the gap is narrowing due to the increase of the US dollar. Entry level = China = UDS.
Constructions: are there any innovations in surfboard construction?
Yes there are some great new blanks on the market, but at the moment the consumer doesn't seem to want to embrace the price difference.
Which technology proves to be the most popular among your brands?
PU without a shadow of a doubt. But we have made a few Varial boards for Leo Fioravanti lately and he loves them.
Distribution: how do you dispatch your production between core shops, 'not so core' shops, and larger retail chains?
We don't get involved in this as we don't have to. The larger retail chains rarely touch core products and the margin isn't up to their needs.
Eco: What are you doing to improve your carbon footprint?
We want to have the cleanest factory in the world and I really would like to see one cleaner than ours. This directly improves the carbon footprint for our workers and this helps them reduce waste as they know they then have to clean it up. Better cleaning means our machines work better and use less electricity. Also we recycle every bit of cardboard that enters our factory, we use it for packing the boards, it gives them a plate of armour as truck drivers don't understand what a fragile sticker means. Influencing people to buy boards that will be perfect for them means they won't sell it so quickly to change. This doesn't help us immediately but means they will come back here and not go somewhere else. Less bad boards on the second hand market helps us all and the planet too.