Red Paddle SUP Summer 2016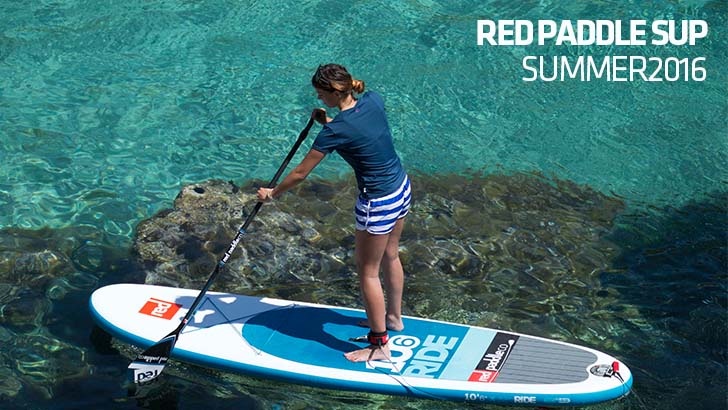 ---
CATEGORY: SUP
BRAND: RED PADDLE
---
What are your top four European markets and what is your estimate of the overall 2016 sell in each of those markets?
UK, Germany, France, Spain. We would expect to see up to a 40% increase in sales in the main markets. We are nearing the end of the Southern Hemisphere summer and our NZ team are reporting growth of 35% in Red Paddle Co board sales.
What are the hot SUP trends for Spring & Summer 2016?
We still see the trend is towards getting more people on the water to experience life afloat. This has been backed up by our season in NZ where the 10'6" Ride model has out sold all others by some margin. SUP is a sport for all so while there are some niche trends with race board designs for example we see the main trend will be more people on the water in the "general participation" category.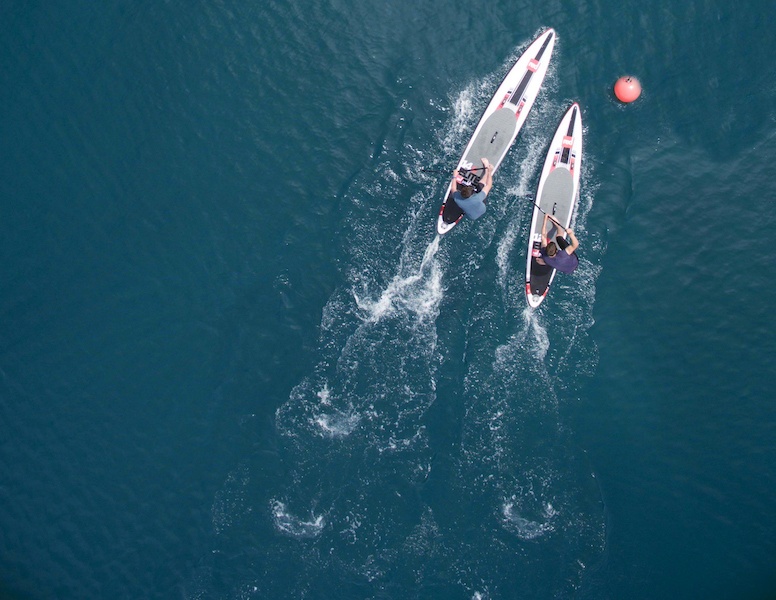 What tools have you put in place to help educate your retail network?
Our global retail network is our focus. We have a great new training tool for all Red Paddle Co retailers but you have to be a Red Paddle Co retailer to find out more about that 😉
Are online stores gaining momentum, or are bricks and mortar retailers still where most SUP's are being purchased?
Online is certainly gaining momentum. I would say that 99% of our good online stores also have bricks and mortar stores. People still want to try before they buy and make sure they are getting the right board so Bricks and Mortar is still key. As I think I mentioned before Online Stores still need to work hard to sell. It's not a case of just listing the product and wait for the orders to come flooding in. They have to write great content that explains the product and they have to respond fast to emails and calls. In this way the Online stores have to work hard to get noticed and are getting knowledgeable about the product, which of course is a key sales skill.
What are the key models and technologies you are pushing for this season?
Our 10'6" Ride remains the biggest seller but we also see returning customers going for the touring boards – our Sport and Explorer ranges.

10'6 Ride
The biggest thing for us this season is the MSL technology. By automating the outer/second layer laminating process we have been able to produce boards with an unrivalled cosmetic finish that is 20% lighter but also up to 5% stiffer. The MSL boards also roll up smaller so you get improvements in all aspects.
All of our 2016 boards come in the new MSL material. MSL is the future of inflatable boards. It makes the boards even more user-friendly and it allows the retailers a great product to sell against some of the cheaper, lower quality boards. Once you's ridden an MSL board you don't want to go back to the old technologies.
What do you see as the biggest opportunities and biggest threats in the European SUP business for 2016?
SUP is really still only just getting going in the mainstream market. It took a while for the sport to spread to the mainstream. For a number of years the user base was a collection of early adopters and competitive types. It took a while for the sport to develop in the mainstream. Inflatable boards have driven this trend and with our focus only on inflatables we can see that there is still many years of opportunity ahead.
Threats to the business come in the form of weather – we all know we sell more when the sun is shining. There are increasing numbers of low quality direct imports and while this can create issues at times they always struggle to survive due to lack of infrastructure and support. We see these types of imports come and go each year. Other than that probably the biggest threat is shops not forecasting and stocking enough product. Last summer there were times when everyone was out of stock and we could sell demo boards for full price – people were that desperate to buy a board!!