Fanatic SUP Summer 2016 Preview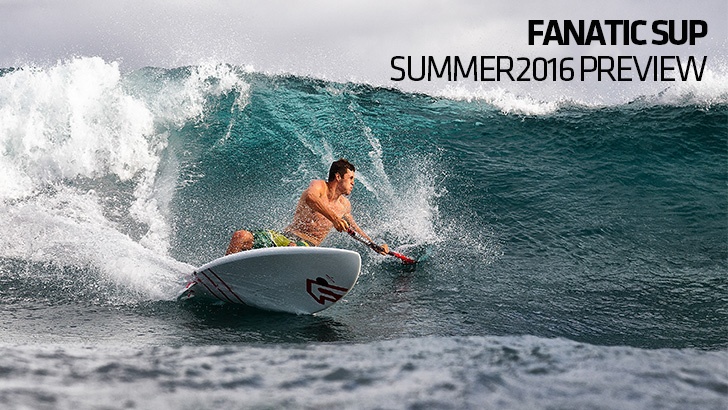 ---
CATEGORY: SURFBOARDS
BRAND: FANATIC
---
What are your top four European markets and what is your estimate of the overall 2016 sell in each of those markets?
Germany/Austria; France; UK; Switzerland. Market size is difficult to determine with a lot of smaller players entering the market especially in iSUP segment. We think the market will continue to grow, but spread over a larger number of brands and with a flatter growth curve than in the past.
What are the hot SUP trends for Spring & Summer 2016?
Yoga/Fitness is a key element to broaden the appeal, especially for centres, fitness clubs, schools, group outings etc. In the hardboard segment new trends like Stubby/parallel outline style. Waveboards are quite an item, at the same time the new longboard style boards, like our Stylemaster, should appeal to the purists who don´t want to ride extremely low volume shapes. Touring, especially in spring/autumn and winter will also be more of a trend, as clothing/wetsuits/accessories make SUP a year round sport.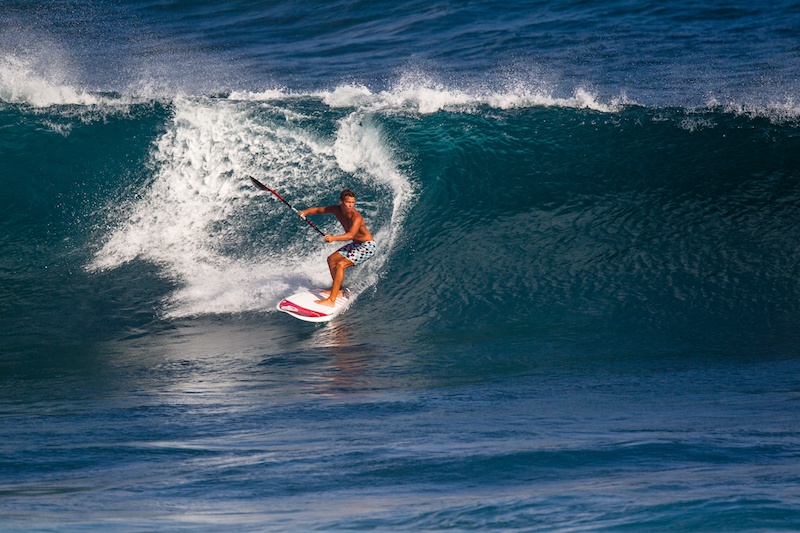 What tools have you put in place to help educate your retail network?
We have tech reps in all the most important markets, test trailers with weekend demos from April to September, all working in conjunction with top dealers to make sure the connection between brand-retailer-customer is well serviced and also feedback received directly from the end consumer. Additionally a lot of printed materials, workshops and coaching are done by our reps to inform dealers about the products and sales opportunities.
Are online stores gaining momentum, or are bricks and mortar retailers still where most SUP's are being purchased?
We generally only work with businesses which have physical locations (they also all have online shops), we tend to avoid the low overhead "e-commerce" only shops where possible, as they often do not offer the full service or reliability to customers, that a premium brand needs. Whilst the I-sups are of course far easier to ship, we still see a lot of actual in-store retail business, as the customer base is far broader/less educated about the sport – they need the sales advice and support before purchasing. This is a positive trend, as it means customers are linked to a reliable dealer for after sales service and potentially further purchases.
What are the key models and technologies you are pushing for this season?Pretty much all across the range, starting with entry level iSUPs, our Fly range with Stringer Technology is a great entry level product, followed by our Double Layer Premium Technology Fly´s for the customer looking for more stiffness/durability. Especially in I-sup we expect to see more of the Ray Touring boards being sold, as this segment expands and people start exploring more on rivers, canals etc. The Fly Air Fit model is also a winner for us, with many yoga/exercise applications, whilst both our river board, the Rapid Air, and our I-sup waveboard, the Stubby Air, are also opening up new segments. Our hard board range is led by our high end full carbon CNC Falcon and Strike Racing lines, for maximum performance and light weight, whilst on the other end of the spectrum we have our bestseller Fly Series, in Pure Technology for entry level riders. Between those two extremes we offer pretty much everything a paddler would need, in different technologies, whilst still being one of the most compact lines on the market. Our new paddle range is also doing extremely well, we added a new technology and price point with our Carbon 35/Diamond 35 paddles and these very popular already, as the first level composite paddles for intermediate riders.
What do you see as the biggest opportunities and biggest threats in the European SUP business for 2016?
Opportunities as per above that the sport is getting broader audiences, so the total size of the market is still showing good growth for brands who have a strong European distribution and sensible product range like ours. Threats are obviously the many smaller iSUP brands and suppliers, constantly trying to flood the market with sub quality products. Although this just adds to the base size of the sport, as people not considering a premium product will enter the market with these cheaper products. After that it is up to the Premium brands to capture this audience's attention with the higher quality products and image we offer, I've witnessed this myself very often at local lakes/spots – we think 2016 will see a bit of consolidation and perhaps not quite the same steep growth as the last 2 years, which is always good for an industry  to reflect on  where it wants to go in the long term.