Catch Surf Surfboards Summer 2016 Preview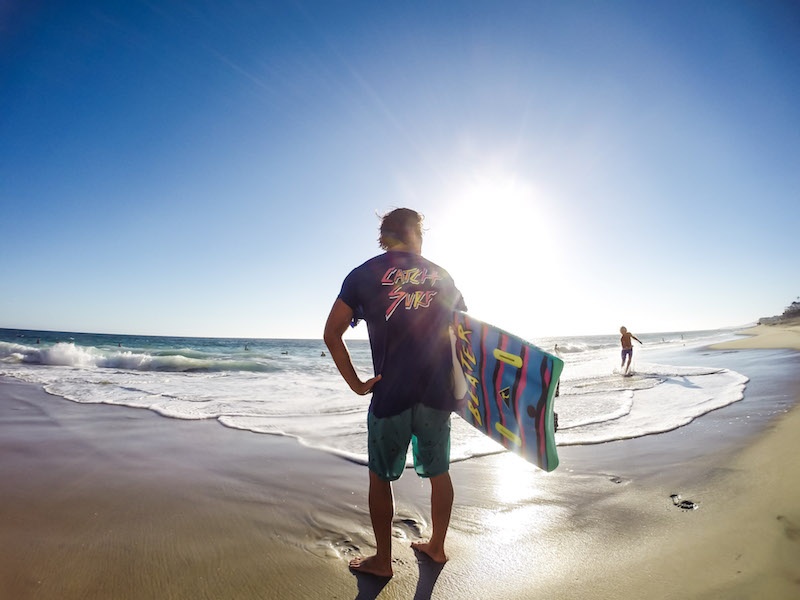 ---
CATEGORY: SURFBOARDS
BRAND: CATCH SURF
INTERVIEWEE: ANDREAS MAURMEIR (EUROPEAN DISTRIBUTOR)
---
The Beater proves to be a phenomenon in the surfing scene: how do you explain such a success?
The easiest way to understand its great success is to check those shore-break soaps out. It really explains itself and is hard to put in words. In a nutshell, you could say that the Beater is a good quality water slide device with which you attack anything you labeled as a trash wave before and that was not necessarily in your consideration of being shreddable. That opens up doors that have been undiscovered before. And it is not lame foam. That little thing charges!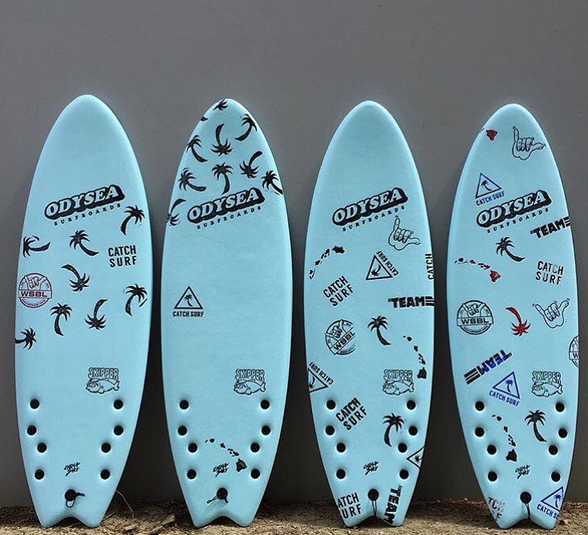 Were sales up, down or the same as the previous year?
The new distribution in Europe has just pushed the ignition button for Fall 2015. Since that it is naturally going up, but there is still no valuable comparison in sales for last year. We had bought everything from the States that was available 2015.
It was a total sell out and we literally have catched everything for Europe we could get.
Which models are trending?
Beaters are still in the beat, but thanks to the strong marketing of the Odysea Boards, we expect the bigger bang in the Stump and the Skipper models. The Stump is available as thruster or Quad in 5,0″. The Skipper you can get as 5'6″, 6'0″ and 6'6″.
Those models are present all over on the Hawaiian and Californian shores. It is awesome how many "Likes" Jamie O'Brien pulls for all his Catch Surf videos. The interest naturally will follow there.
Beaters: Which one are selling best, pro models or Original?
Both are selling really well. The advantage on the Pro Models is that they have a FCS compatible fin boxes on the Beater Twin Pro Models. Also the designs are a bit more crazy than on the regular models. It is up to you to make the choice.
What's new that we should be watching out for?
Watch out for the new Catch Surf Whomper. It is a new fun water slide device that might make it into everyones beach bag. It is small and you can look out for those gnarly shore-breakers to fly along the wall. Also we have a new model that is called the PLANK. It's a single fin board available as 7″, 8″ or 9″ size.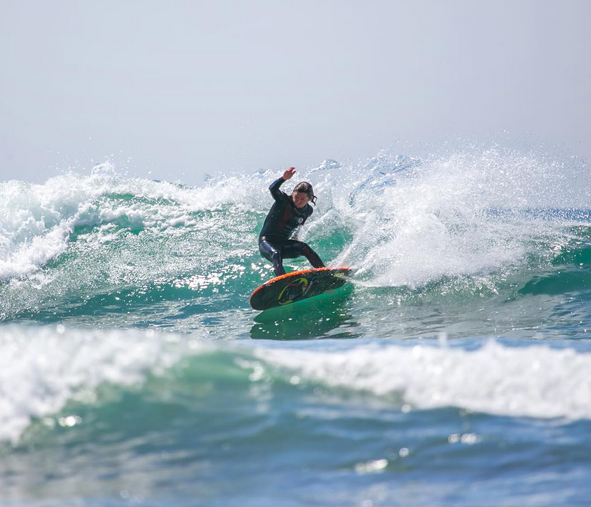 Rates: CatchSurf does not fit in any category should we go for 'premium entry-level' or 'cheap high-end boards'?
No, please not. Open up a new category. Best fun devices for those 30% more out of your surf.
Constructions: are there any innovations in the soft top construction?
The Beater has a double stringer, all the bigger models run with triple stringers and are really stiff. That makes a big difference to other foam boards.
Distribution: how do you dispatch your production between core shops, 'not so core' shops, and larger retail chains?
So far there only those smart shops coming around the corner that have a good instinct of what is going on in the scene right now. We will see how this develops.
Rollin' Stoke is a fair company. We see a strong need of keeping the balance between big and small players. But always fun related.