Moonshine Longboards FW16/17 Preview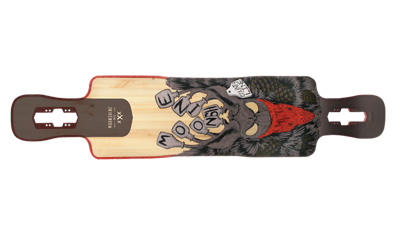 ---
CATEGORY: LONGBOARDS
BRAND: MOONSHINE
INTERVIEWEE: DEB FULLER (MARKETING COMMUNICATIONS MANAGER)
---
Companies in the US are reporting that the US market has slowed. How is the situation on the longboard market in Europe?
We noticed the market in Europe was having issues with a drop off in participation. This was just around the time we started delivering to the market last spring. When we originally looked at the market it was pretty inflated with users. We decided to segment the market into two categories. We found there were participants and enthusiasts and this simple exercise was important because we saw the problems in the market was due to a rapid decline in participants. We don't offer a product in this category and our product is respected and sought out by the hard core enthusiast. In addition we were new and totally doing new things with the boards. So for us it was all green lights. It still is and we have noticed that real skaters want clear separation from skaters who are "posers" and the hard core guy who is willing to spend more money to build out their board. It's important for them to distinguish themselves as a part of a sport, not a fad.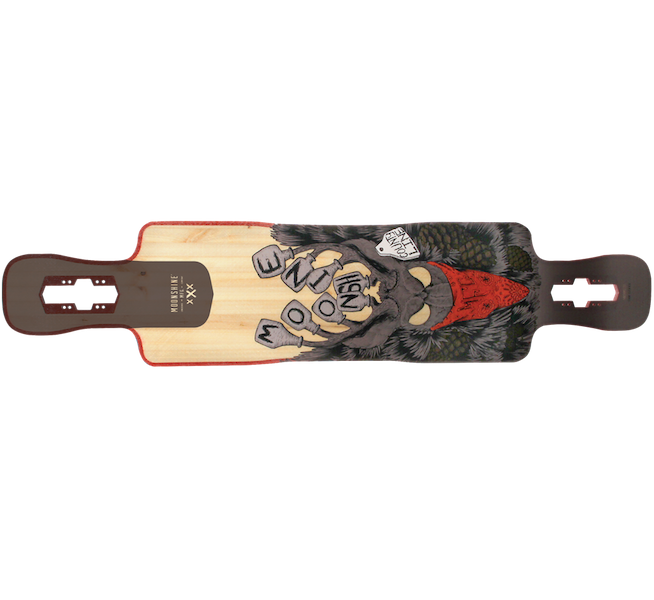 2016 County Line Firm Deck Only Top
Statistics: These are just guesstimates, but:
a) How has your longboard business developed in the past 6 months (rise,drop in %)?
We are up 300% over last year. Remember we are still growing distribution and on boarding people onto our Moonshine Mfg.
b) How has the rate of longboard market growth in Europe developed between 2014 and 2015 (% change +/-)?
My understanding is it will be down 20% for the products that are categorized as participant boards. High end products, I think will be stable.
c) How many retailers sell longboards in Europe?
I don't have the figures industry wide. For Moonshine I would put us at around 75
Technologies and board constructions are important topics in longboarding.
a) What are your main stories for next season?
We are really focused on the waterproof aspect of our boards. Not that riding in the rain is the main point but rather the side affect if you get a board that has no warping twisting, delamination, or other problems associated with water or humidity. It seems like the dirty little secret in the industry is that scrap boards get rejected before they hit the show room. That's pretty wasteful, and we are just not into that.
b) How do you help retailers communicate these developments to customers?
We focus on end user customer stoke and then put our money where our mouth is. We are giving our retailers the power to back up our claims with a 30 Day No Hassle Performance Guarantee.
With Moonshine MFG you get:
• Waterproof deck sealed from the elements
• Light, strong vertically laminated wood construction
• Hand-built in the USA, by skaters
• No delam, no warping, no twisting
• No bullshit
• Impact resistant urethane rails- fear no curb
• Precision machined truck mounts
• Exclusive 30-day performance guarantee
Drop-through boards were all the rage in 2015. Does the hype continue?
Most of these design elements in Skate are fashionable. Everything goes in and out of style. We find that when you start blending shapes with advanced construction techniques it opens up a value proposition for a skater and we are finding that now with dancing boards. The Hoedown is a great example – dancing boards are big and so they tend to be more expensive and because they are big they are also more susceptible to twisting, warping or delamination. Dancers are really sensitive to how a board feels. Skaters really get dialled in on the board they choose. Unfortunately stacked boards go dead and wear out faster than a V-Lam composite board. A skater is penalized for this problem in two ways; first they have to replace the board sooner so that's more cash and then they have to relearn the feel of the new board. A fresh board will feel totally different than one on the way to the grave.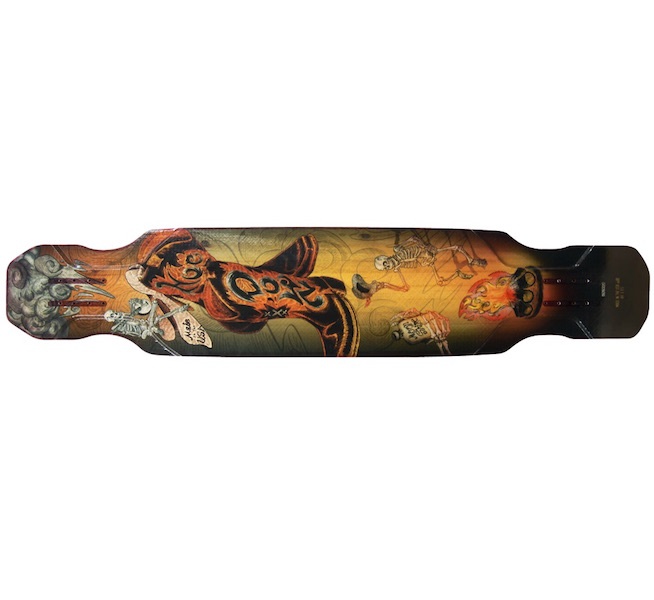 2015 Hoedown Medium Deck Only Bottom
What are the pricing 'sweet spots' for completes, decks, trucks, wheels?
We like our pricing model at 229.00 to 325.00 Euro. It seems high but when you consider how much technology your getting for the board it is a good value. Our dealers also enjoy one of the highest Gross Profit "Sweet Spots" in the industry. They make more money when they sell our products – thats a good thing.
What is the must-have longboard trend retailers need to watch this coming season?
I think it will be Electric. We don't have any skin in the game, but I just checked out the Mellowboards.com stuff coming out of Germany. They have it figured out for the serious long boarder who wants to use a longboard for transportation and real riding. The stuff I have seen before now has been kind of junky. This is fine for the big box retailers looking for participants. I think specialty retailers will have to really see a product with dignity to put one in their store. I think Mellow has a shot. But denying that electric is not coming to all segments of longboarding is kind of nuts. It's coming.
Please tell us about your two main products for the season?
Our 100 Proof board construction speaks for itself. Check it out at Moonshinemfg.com if you're just tuning in. The other thing that is working for us is our White Lightning Wheels.