Dusters Longboards FW16/17 Preview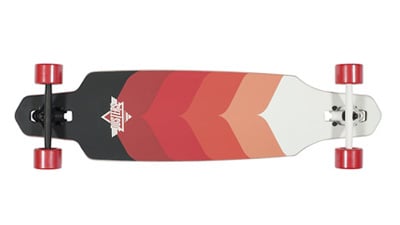 ---
BRAND: DUSTERS
CATEGORY: LONGBOARDS
INTERVIEWEES: STEVE DOUGLAS AND NANO NOBREGA
---
Companies in the US are reporting that the US market has slowed. How is the situation on the longboard market in Europe?
In North America our numbers continue to grow. We feel the market has flat lined but we have just been taking market share. Longboards have slowed in Europe which I must admit came as a bit of a surprise to all of us, however Cruisers in the majority of regions are way up.
Statistics: These are just guesstimates, but:
A)How has your longboard business developed in the past 6 months (rise,drop in %)?
Sales are slightly down by 2% but overall business is strong
b) Estimate number of longboards sold in Europe/Germany/UK/France.
We believe somewhere is the region of 40-50,000 long boards a year for the EMEA region.
c) How has the rate of longboard market growth in Europe developed between 2014 and 2015 (% change +/-)?
Dusters longboard sales are slightly down but Crusiers are up a staggering 49%
d) How many retailers sell longboards in Europe?
No idea, but we distribute to over 30 different countries in Europe that all buy into our longboard brand Dusters.
Technologies and board constructions are important topics in longboarding.
A) What are your main stories for next season?
Aside from expanding the use of our Lite Carbon Fiber construction along with our Magnesium trucks, we have a few new downhill shapes with more tech moulds for racing, a hybrid shape that mixes street style skateboarding with downhill and also some models designed for kids! We also have new limited edition pink 80A and orange 84a Kryptonics coming out. (Answered by Nano Nobrega, Dusters Creative Director)

Dusters Wake drop-through with Kryptonics
b) How do you help retailers communicate these developments to customers?
Educating our distributors is the first step! They are the seed to spread globally and communicate with their buyers that will eventually educate all retail stores. We conduct global online meetings for every single season focusing on all the new products and developments. We also have in-house clinics to teach our in-house sales team. On top of that, we provide as much info as possible through our catalogs and social media posts.
Shops, if you want to get on our online meeting please ask your countries Dwindle distributors to invite you or contact Leigh Nardelli, our EMEA sales manager direct Leigh.Nardelli@dwindle.com(Answered by Nano Nobrega, Dusters Creative Director)
Drop-through boards were all the rage in 2015. Does the hype continue? Or what is the new trending construction?
On a recreational type board, drop-throughs are still best sellers followed by the classic pin-tails. On the core side, the downhill boards with a hybrid shape with nose and tail kicks are very popular nowadays, riders want to be able to have an all around board, to bomb hills, power slides, kick flips and shove-its. (Answered by Nano Nobrega, Dusters Creative Director)

Dusters Primo V2
What are the pricing 'sweet spots' for completes, decks, trucks, wheels?
The pricing sweet spot for longboard/ cruiser completes is around €150-€200
What is the must-have longboard trend retailers need to watch this coming season?
Hybrid downhill boards, street meets downhill and watch out for the girls and young kids that will go straight for a downhill skateboard as opposed to a street deck! They are here to stay so we will be catering to them. Also the new limited edition pink 80A and orange 84a Kryptonics. (Answered by Nano Nobrega, Dusters Creative Director)
Please tell us about your two main products for the season?
For Spring we will push hard on the new PENA, a Lite Carbon Fiber construction paired with Magnesium Slant trucks, the whole board weighs about 20% less than a normal longboard. We also have a new double drop board called AQUA that works really well as an entry level longboard and features a unique Anodized paint finish. Get ready to shine! (Answered by Nano Nobrega, Dusters Creative Director)