GSI Surfboards Summer 2016 Preview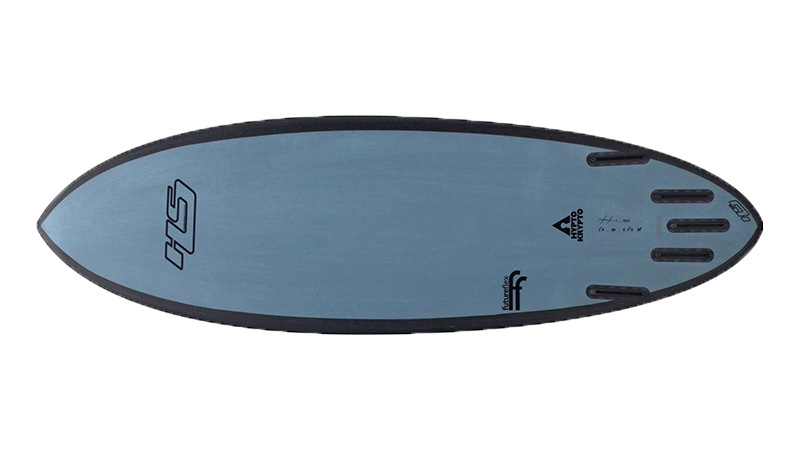 ---
BRAND: GSI
CATEGORY: SURFBOARDS
INTERVIEWEE: LIAM O'SHEA (EUROPEAN SALES AND MARKETING MANAGER AT HOLYSPORT LS LTD.)
---
Were sales up, down or the same as the previous year?
From a global perspective surfboard sales are slowly growing again. SUP is still growing at a stronger rate with a lot of new people still getting into SUP. From a European perspective we experienced some good growth.
Which models/shapers/categories are trending?
Hybrids by far is the category that is moving. Alternate Tech is what is the most popular. 7S Carbon Vector and Haydenshapes Futureflex is what we are seeing demand for as people are not only accepting but moreover seeking out lighter more responsive equipment.
How is the women's category?
Women's surfing is coming of age, you can see this in many of the line ups around the world. Their equipment needs are no different to men's. Hybrids are strong with female buyers as well.
What's new that we should be watching out for?
GSI has a number of new models in final testing so it should be an interesting year once these models drop.
And what is old news?
Haydenshapes Hypto Krypto has won surfboard of the year two years in a row and just picked up the Surfboard of the Year in the USA as well. Sales are increasing each month as word of this boards range continues to spread.

Hypto krypto 5 fin b
Rates: is there still a huge gap between entry-level models and high-end surfboards?
Yes and it is growing, as higher end constructions and materials are used the gap between high end models and the basic PU board will continue to grow. This is pretty exciting.
Constructions: are there any innovations in surfboard construction?
GSI is experimenting with custom fibreglass weaves, Innegra and carbon fibreglass. Lots of different ways to control the strength and flex of a board to enhance performance.
Which technology proves to be the most popular among GSI's brands?
Future Flex and Carbon Vector. Future Flex more so because of the popularity of the Haydenshapes brand in general.
Distribution: how do you dispatch your production between core shops, 'not so core' shops, and larger retail chains?
The retail mix is mainly core surf stores over online although online growth is increasing year on year.
Eco: What are you doing to improve your carbon footprint?
GSI focuses on a number of areas, a simple one being waste reduction. Higher tolerance moulds help reduce the amount of waste that is produced in the construction process. Using higher end materials also helps you to focus on how much of the material you use as it is expensive and wasting it adds up quickly.