SUPERbrand Surfboards Summer 2016 Preview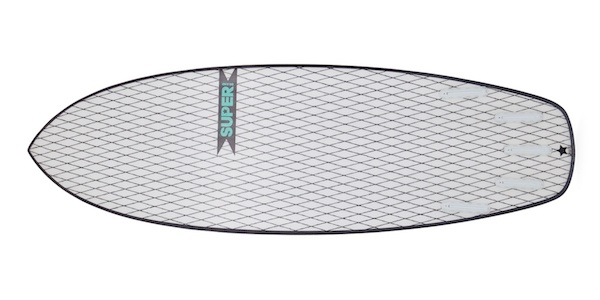 ---
CATEGORY: SURFBOARDS
BRAND: SUPERbrand
INTERVIEWEE: Rémi Chaussemiche (European Sales & Marketing Manager)
---
Please give us a little brand background.
Founded in 2008, SUPERbrand is a Southern California based company that has positioned itself as a a Creative, Hype and Young surf company that bridges the gap between surf and fashion.
Creative: SUPERbrand is a collective of shapers, artists and surfers that collaborates all together to create some on trend Apparel and Surfboards. This is a unique concept in surf industry.
Hype: we work with some of the Hypest surfers (like Dion Agius), artists (like Sketchy tank and Tyler sprangler), photographs and filmers.
Young Surfers are demanding, wearing and riding our products.
With branches in Europe, Australia and Brazil, SUPERbrand steps forward, setting a new image for the next generation of design and creative energy.
We make on-trend apparel that is relevant to both surf and fashion circles and quality surfboards.
Were surfboards sales up, down or the same as the previous year?
For us, surfboard sales are increasing. We have had a very good response from the market on our products. The designs, the quality and the graphics fit the market and any surfers can find his perfect weapon in our range.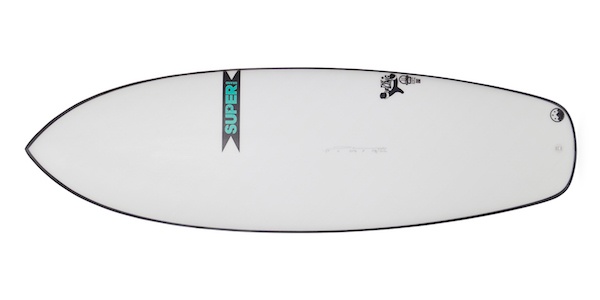 SUPERbrand FLING2
Which models/shapers/categories are trending?
The Toy, Vapors and Fling are 3 historic models with a huge success for SUPERbrand. They are clearly identified as SUPERbrand designs.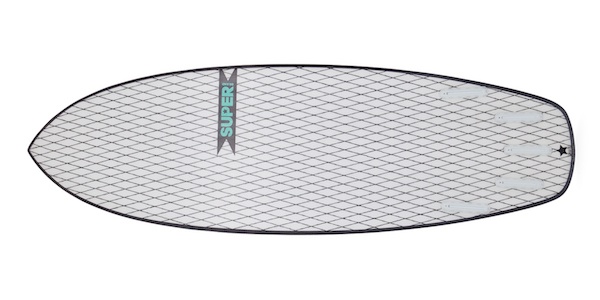 SUPERbrand FLING2
All those 3 models are user friendly and can be surfed both by performance surfers and intermediary surfers.
The SPV (Dion Aigus pro model) also has a great success. The design of the boards made for ultra performance surfing targets – a performant, innovative and versatile category of surfers who likes to turn tight in the pocket.
What's new that we should be watching out for?
The Unit and Pig Dog S models. Shorter, wider and with more volume, those two boards work for day to day surf. They are easy to paddle with and remain ultra performant in all kind of conditions from one foot to head high surf.
The Pig Dog is a new way to consider your step up board. With the wide nose and a pulled out tail, this is the perfect board to get barrelled and lay down huge drawn out carves. You can ride it shorter or in your traditional length and it will easily replace 2 or 3 of your step ups. This board works in all sorts off conditions and is the perfect travel board.
We are also getting good attraction on the Madcat (Clay Marzo pro model and SIMA board of the year Nominee). This is a performance board with fuller rails, a high wide point and a narrow tail. It mixes easy paddling and is very responsive once on the wave.
And what is old news?
The Headshifter, Answer, Craft 2 and Quadrofornia. Those 3 models have been respectively replaced by 3 new models that fit in the same program: Burnside, Burnside X, Mad Cat and Fling GT.
How are the women and kids categories?
Kids board are not huge in term of figures but it is important to be able to provide some to the market. Several of our models are available in kids dimensions: Burnside (standard performance shortboard), Toy (performance shortboard for average conditions), Vapors (shorter and wider shortboard, really good overall board).
For girls, several of our models matches the demand, the shorter and wider designs with rounder outlines really matches the women's demand: Slug and Unit. Those models offer easy paddling power and versatility on the wave. The girls' demand is increasing and we do have to offer options suiting them.
Rates: Is Superbrand targeting the mid-range/high-end market or should we expect other segments, let's say entry-level?
We produce high end shortboards.
Constructions: are there any innovations in surfboard construction?
With the SUPERflex, we are using a lively stringer-less EPS core wrapped with 4 different types of reinforcements going into 6 different directions, so that the flex and strength is engineered into the surface of the board. The result is a consistent feel tip to tail, rail to rail and allows the board to flex naturally with the contours of the wave and in response to applied pressure from the surfer, all while creating a spring back feeling when coming out of turns.
Distribution: how do you dispatch your production between core shops, 'not so core' shops, and larger retail chains?
SUPERbrand is distributed in core stores.
Eco: What are you doing to improve your carbon footprint?
The SUPEREco EPS is a lively EPS core with a wood surfboard stringer for traditional surfboard responsiveness, epoxy resin and 3 different fiberglass reinforcements going into 4 directions for more flex and strength than traditional eps constructions. The unique layering of materials provides pop and a really responsive shortboard.