GoldCoast Longboards FW16/17 Preview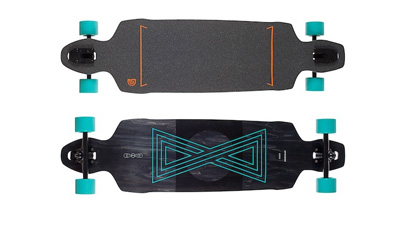 ---
CATEGORY: LONGBOARD
BRAND: GOLDCOAST
INTERVIEWEE:Chris Brunstetter
---
Companies in the US are reporting that the US market has slowed. How is the situation on the longboard market in Europe?
It has slowed pretty dramatically. Shops are reporting excess inventory and that is preventing them from bringing in any product.
Statistics: These are just guesstimates, but:
a) How has your longboard business developed in the past 6 months (rise,drop in %)?
We missed our forecast in Europe by quite a bit due to the drop in the Euro strength, over inventory situations in shops, and slower than expected sales.
b) Estimate number of longboards sold in Europe/Germany/UK/France.
For GoldCoast we sold between 1,000-2,000 boards in Europe for the last 6 months.
c) How has the rate of longboard market growth in Europe developed between 2014 and 2015 (% change +/-)?
-50%
d) How many retailers sell longboards in Europe?
I don't have these exact numbers but I would estimate we have 200 retailers in Europe.
Technologies and board constructions are important topics in longboarding.
What are your main stories for next season?
We are continuing to push our re-designed Century C80, C60, and C30 trucks, and we've got a really cool SunBurn™ graphic tech that reacts to the UV light of the sun.
How do you help retailers communicate these developments to customers?
Through sell sheets, video demos, and rep support.
Drop-through boards were all the rage in 2015. Does the hype continue? Or what is the new trending construction?
We see drop through's continuing to be a successful category for us. Downhill freeride is not as quick to catch on in our EU Retailers last year.
What are the pricing 'sweet spots' for completes, decks, trucks, wheels?
200EU Longboards, 50EU Trucks and 30EU Wheels are the sweet spots for us.
Please tell us about your two main products for the season?
The Infinitas Drop Through and the Classic Bamboo Cruiser.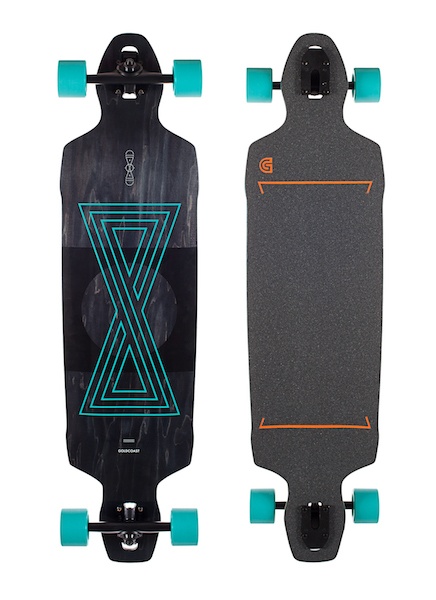 Infinitas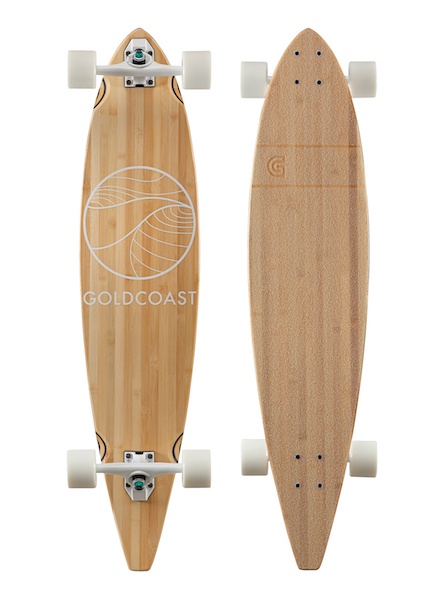 ClassicBamboo