Nikita Women's Streetwear SS17 Preview
Retail Buyers Guide: Women's Streetwear SS17 Trend Report
CATEGORY: WOMEN'S STREETWEAR
BRAND: NIKITA
INTERVIEWEE: Stephie ter Hürne (Brand Director), Dave Kosac (Sales Director), Kristin Normansen (Designer).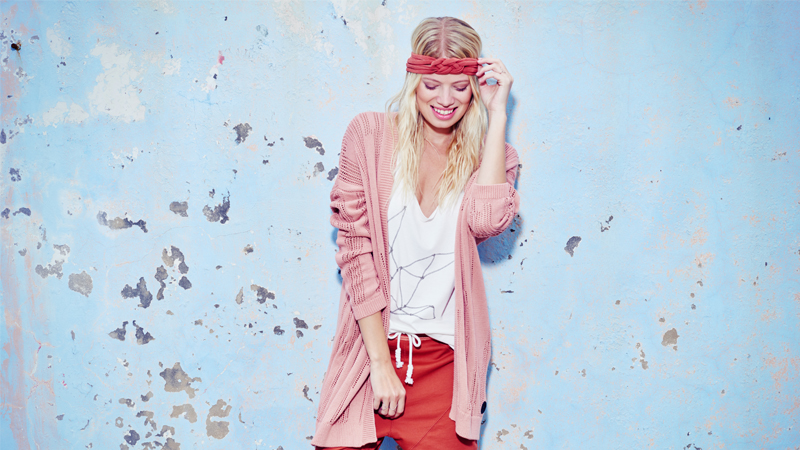 How is the women's streetwear market for you? Which markets are performing better than others?
The women's streetwear market is in an interesting and dynamic state. The influx of vertical, fast fashion retailers has impacted the overall market, making fashion pieces more attainable than ever but meaningful brands pushing their products and stories are quickly making up the ground they lost to vertical retail a few years prior. This shift in the market is creating great opportunities for brands like Nikita in the streetwear space.
As Nikita transitions into the next phase of its brand lifecycle, we see the historically strong Nikita markets continue to perform. The GAS region together with France is the backbone of the business in the European market and there is significant opportunity across North America as well.
What are the major trends in your women's streetwear line for the next Spring/Summer season?
We've always walked a different path when it comes to following trends. This Spring and Summer we bring some slimmer silhouettes to complement our signature asymmetrical and oversized lines. The collection is ever-adventurous, with special, original all-over prints, three-dimensional braids, mesh and female artist-provided graphics.
In terms of colours, what are the main stories? 
The collection was inspired by an industrial harbour in Iceland, so the colours reflect both the industry and the elements : watery blue-greens, corals, rust-like clay, and soft white, silver and grays with complementary pops throughout.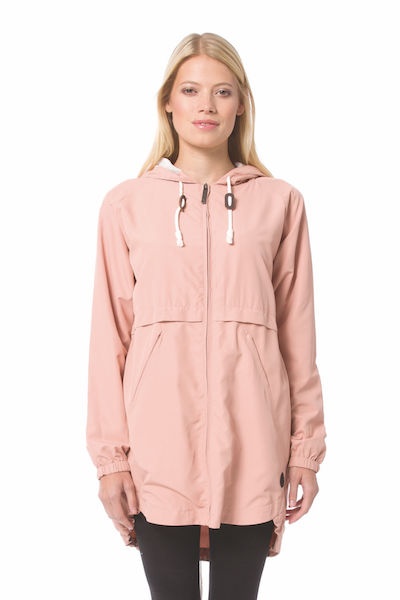 What about patterns? Any crossovers from other lines or collaborations?
The all-over prints are reminiscent of sea-industrial materials: rusting metals, frayed rope, netting, worn wood. And as we have done since the line's founding, we have enlisted international female artists to contribute seasonal graphics.
What materials are you working with for Spring/Summer 2017? Anything new?Soft printed viscose – light and summery, very breathable and airy. Cotton mesh for layering effects and a knotted net look. And super soft Lyocell twill for some denim-like shirts and shorts.
Can you talk us through some of your key silhouettes?
We've split the line into two segments: Signature and Essentials.
Signature pieces reflect an edgy fashion vision. You'll see a variety of silhouettes; Nikita-famous asymmetry, harem rises and some oversized pieces mixed in with more body-contoured tops and jackets. We are also offering more options for layering than we've done in recent seasons. Essentials present classic and most-popular Nikita silhouettes and basics, brought to life for SS17 through the seasonal filter.
What are your most important styles/models? Please talk us through 2-3 of your key products.
Starwood Jacket – An oversized street-savvy windbreaker. Nautical rope hood string and long slant pockets provide sleek detail. Available in silver, black or café crème; a soft pinkish brown shade.
Kvinna Dress – A slim-fitting lightweight stretchy sweater dress designed to be a layering piece.
Plaited Crew – A crewneck cotton sweatshirt adorned with 3D braided pieces in two soft colors. Definitely going to be a best seller.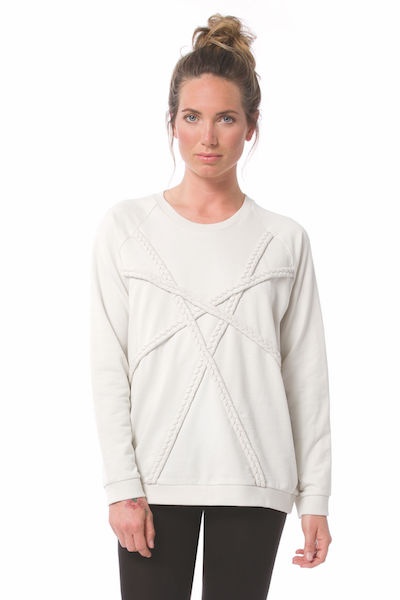 Harbor Dress – An oversized favourite long sleeve shirt dress, available this season in light and soft viscose, perfect for summer. Comes in two of our string print colourways.