Iriedaily Women's Streetwear SS17 Preview
BRAND: IRIEDAILY
CATEGORY: Women's Streetwear SS17
INTERVIEWEE: Denise Graff, Marketing Manager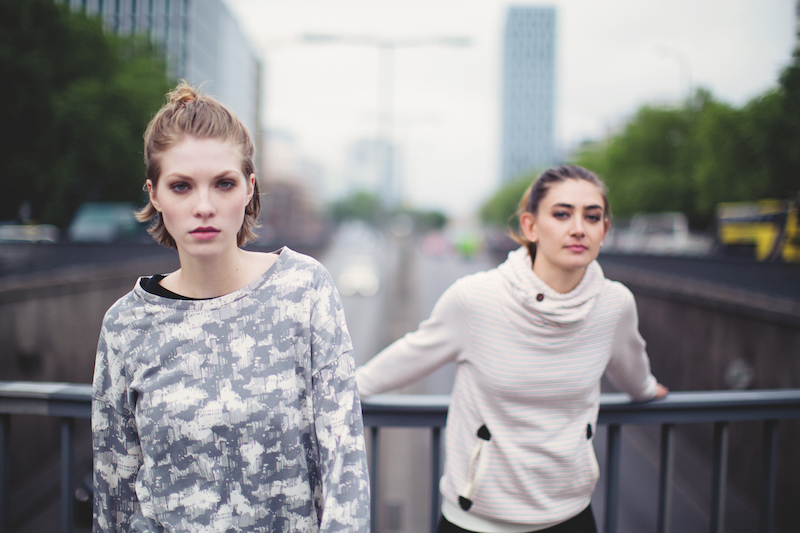 How is the women's streetwear market for you?
In our opinion the women's streetwear market is growing.
What are the major trends in your women's streetwear line for the next Spring/Summer season?
The collection reflects the Berlin streetwear style; urban, sporty, feminine and sexy. The major trends are expressive all over prints on high quality materials and are an expansion of IRIEDAILY's bag collection.
In terms of colours, what are the main stories?
Summery, fresh pastels like ecru, light salmon, light blues and light olive in plain, all over-prints and stripes are the new colour story for Summer 17. Also colour blocking is back in the game!
What about patterns? Any crossovers from other lines or collaborations?
Besides new modern silhouettes, IRIEDAILY's bestsellers/carryovers are a main part of the collection and will be presented in Spring /Summer 2017 in new interesting colour combinations and materials.
What materials are you working with for Spring/Summer 2017?
Lightweight Rayon, soft jerseys, lightweight nylons, lightweight chambray.
Can you talks us through some of your key silhouettes?
Fashion inspired styles with a modern cut: Kimono inspired short boxy tops combined with modern, slightly shorter pants as well as sporty shorts and lightweight skirts.
Kimono is one of our bestselling sweat styles for spring/summer 2017  and is offered in new lightweight all-over prints.
We extended the women's jackets range (as it is the most important product group within the collection) by adding new modern silhouettes:
–          A new long Summer Parka in high-end lightweight and waterproof material with all-over print details on the inside.
–          New lightweight sporty windbreaker in waterproof material
–          Fashionable super lightweight, new oversized Summer Bomber with adjustable elastic draw cord hem. Boxy modern fit.
–          On trend worker jacket in soft light chambray quality.