Makia Women's Streetwear SS17 Preview
CATEGORY: WOMEN'S STREETWEAR
BRAND: MAKIA
INTERVIEWEE: TOTTI NYBERG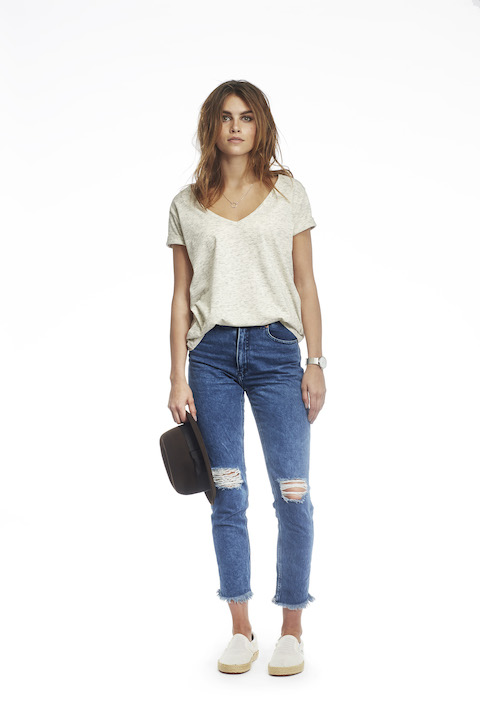 What are the major trends in your women's streetwear line for the next Spring/Summer season?
The Makia women's collection has always had the same touch and feel for us – we don't really design by new trends but rather go with an 'easily approachable' everyday feel, that is somewhat timeless in both style and comfort.
In terms of colours, what are the main stories?
As we come from the harbour area of Helsinki we keep to the maritime-themed colours we've always had. Navy is the main colour of the season, mixed in with grey and ecru (natural white). We use heather tones on a lot of products so that it's easier to cross mix and match the collection together.
What about patterns? Any crossovers from other lines or collaborations?
We don't really use any patterns and like to keep it simple. Navy stripes and different fabric structures would be more our thing as it goes with the brand story.
What materials are you working with for Spring/Summer 2017?
Light Merino is a new addition for us in summer. We also use a lot of french terry and a few high quality woven fabrics as well.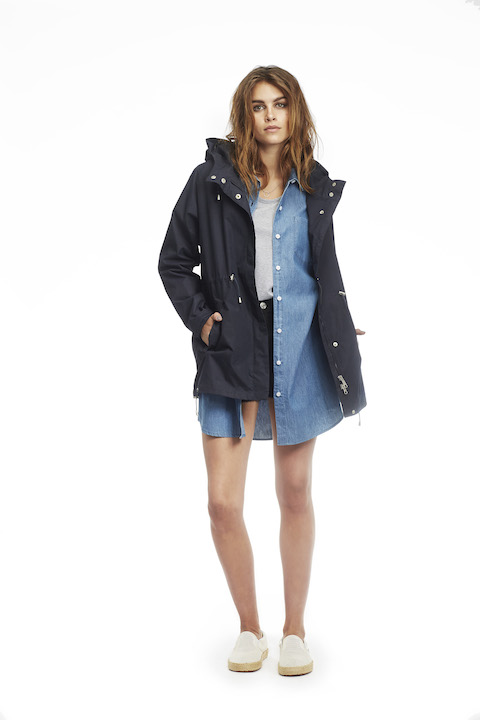 Can you talk us through some of your key silhouettes?
Our key words in this case would be: Timeless, classic, relaxed and comfortable.
What are your most important styles/models? Please talk us through 2-3 of your key products.
As we are known as a jacket brand the Fishtail and our all season Raglan Jacket are by far the collection bangers, but also our new merino wool knits and relax-fitted anchor sweaters.