Dakine Boardshorts SS17 Preview
CATEGORY: BOARDSHORTS
BRAND: DAKINE
INTERVIEWEE: KARRIE BLITTERSDORF (PRODUCT LINE MANAGER – LIFESTYLE APPAREL)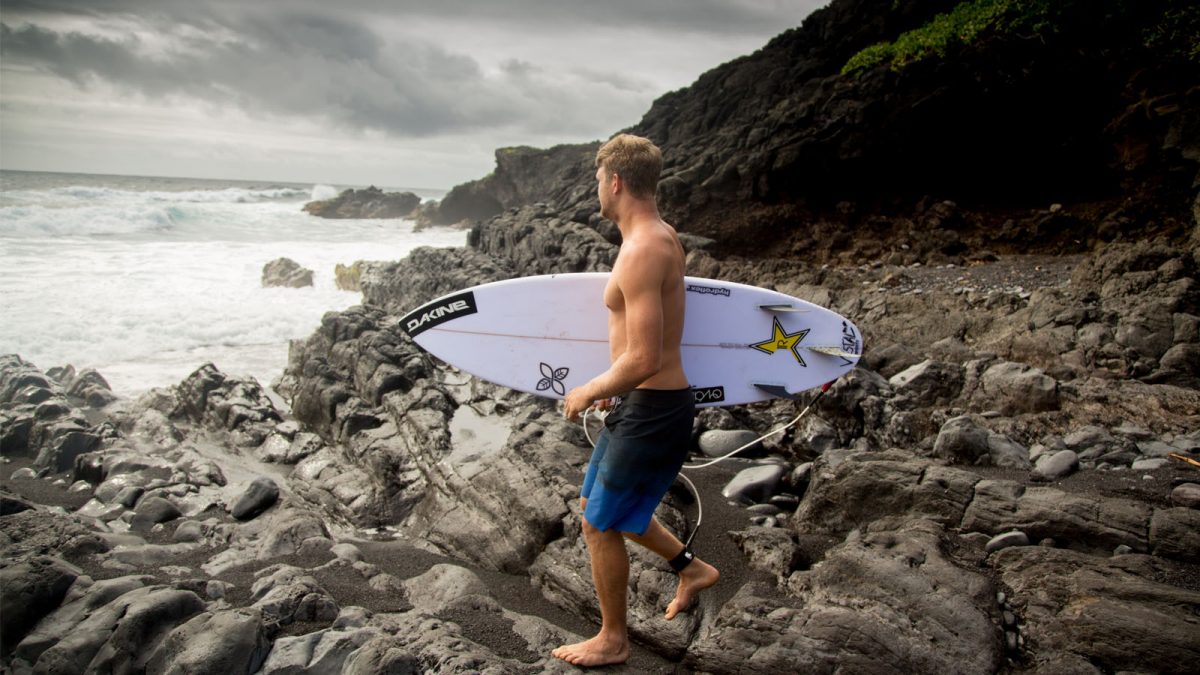 How is your boardshorts' product category evolving when looking back on previous seasons?
SS17 will be Dakine's fifth season in the market, so looking back at previous seasons we are working to focus the collection and create a strong vision that will carry though season after season.
What's the main focus for summer 2017?
Our main focus for SS17 is to focus the line, and provide styles at the key mid-range price points. We are building a solid foundation for seasons to come, and offering products to meet the needs of our retailers and consumers. Our colour pallet and prints work for both deliveries and there is something for everyone within our consumer spectrum.
Which colours / patterns have made it into your SS17 pallets?
Stripes, textures, and florals always do well, so you'll see some great options there as well as some colour blocking. You'll see a lot of blues and greens to give brightness to the collection for the summer months. Many of our prints tie back to our rash guards as well as our pack & bags category, telling a very strong merchandise story. 
Any new fabric features and technical innovations?
We have a great four-way stretch fabric in the majority of our styles which provides function and comfort in and out of the water. We've also eliminated Velcro from fly to eliminate chafe and any potential sticky situations.
Please detail your unique features.
Lightweight, yet durable fabrication. Welded hems in the majority of our styles. Gusset fly to eliminate the need for Velcro. No gimmicks, everything has a purpose within our product. 
Which client demographic are you targeting with your SS17 boardshort collection?
We are targeting the demographic of people who are active surfers, or actively participate in their sport. They are adventurous and are looking for products that they can wear day in and day out so they never miss day. While fit and focus are a priority for these consumers, they don't mind looking good either.
Price points: what are your main categories and what is the upper limit in this product category right now?
Majority of our SKUs are in the mid-tier for price points – $46 – $58 range, with the highest price in our line coming in at $64. We feel that we are offering the most competitive products within these price points for performance and value – and cover a range of silhouettes and lengths to satisfy a multitude of needs.
How much of your line is eco-friendly and how? At Dakine, an initiative here is to strategically build our seasonal product line to meet the needs of our customers. Understanding the needs of our market and consumers up front reduces the risk of overbuilding and wastage. While our collection within apparel is tight and focused now, we will scale appropriately and as needed– with hopes of using more truly eco-friendly/recycled materials in the future. I feel that it is important for all companies to truly research all materials carefully. What may look to be eco-friendly on the surface may have it's downfalls in other areas, and that is not the direction we want to take our brand.
Anything special you want to add about this market?
The boardshort market is moving in several different directions with innovation. There are those that are chasing the ultra-light fabric that often sacrifice elements of performance, and there are those who add in all the bells in whistles in the form of visible tech. Dakine's main focus within this market is to provide truly functional styles with a focus on durability.
What are your 3 key product pieces for SS17
– Men's Wired Boardshorts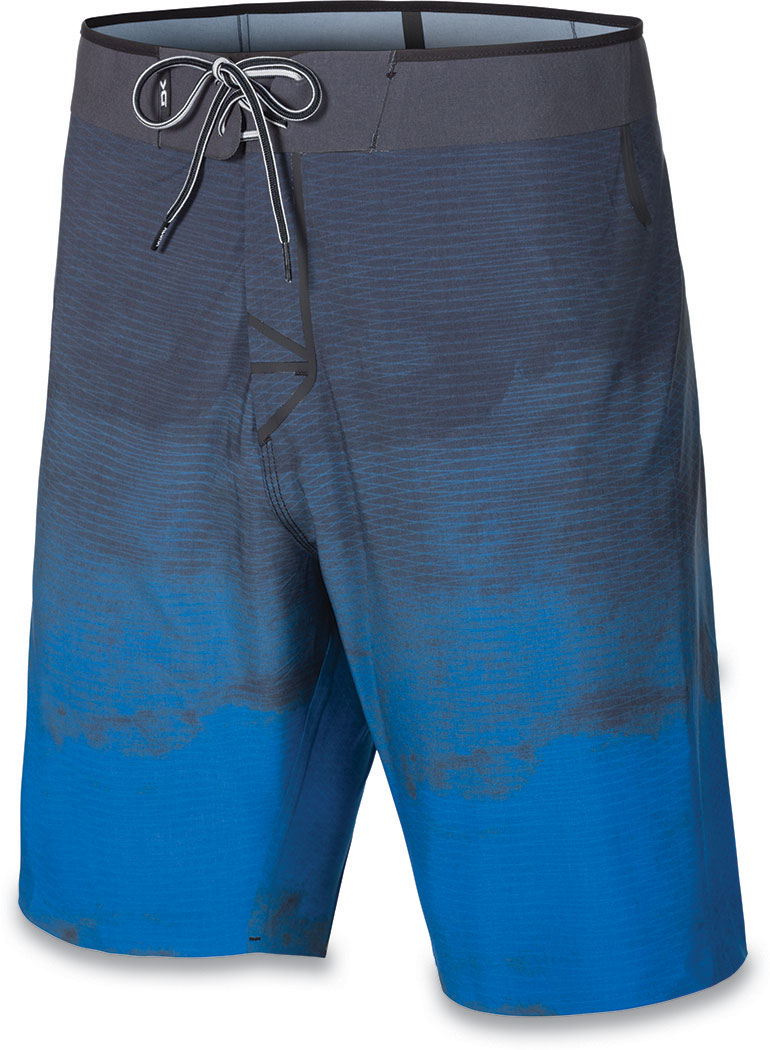 – Men's Youngblood Boardshort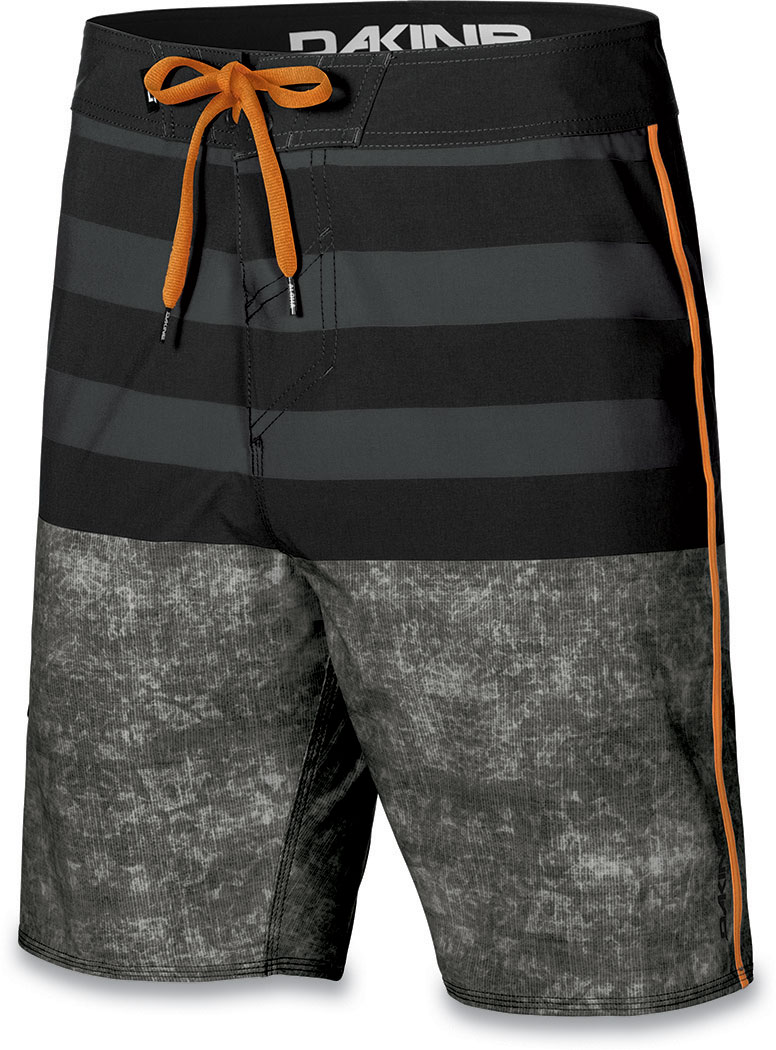 – Women's Suede Insider Boardie