Picture Boardshorts SS17 Preview
Retail Buyers Guide: Boardshorts SS17 Trend Report
CATEGORY: BOARDSHORTS
BRAND: PICTURE
INTERVIEWEE: Julien Durant, Co-Founder & Marketing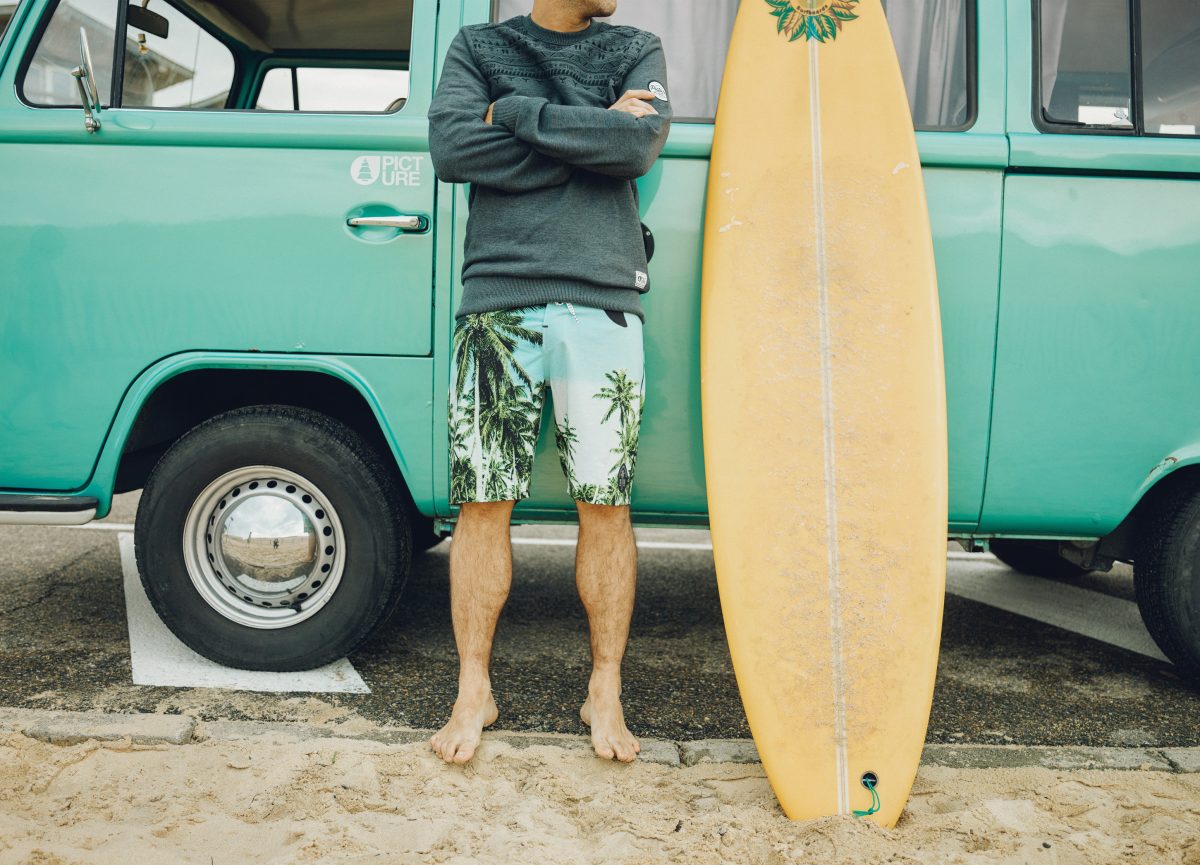 How is your boardshorts' product category evolving when looking back on previous seasons?
We are moving another step forward compared to all the collections we have developed in the past. This year one priority has been our surf involvement where we have lots of motivation to penetrate that market strongly with the right products.
We have developed a wide range of products to target all kind of needs, Hybrid boardshort (walk and swim short), regular boardshort in 19" and 21" (we have stopped 22" which doesn't sell anymore), a very tech boardshort with seamless construction and ultrasound glue.
That category is now targeting a wide range of needs and customers
Don't forget that we have pushed our development and following the Picture philosophy by using only recycled stretch fabrics with a minimum of 50% recycled material.
What's the main focus for summer 2017?
Our main focus in our water program is the top of the pyramid. As a new comer in that market with high-end wetsuits and boardshorts we want to be focused on the top of the pyramid with the best technology we have been able to develop. We also ALWAYS FOCUS ON SUSTAINABLE and ECO FRIENDLY INNOVATIVE PRODUCTS. Technology associated with Eco-friendliness has been our signature for many years in the winter business and will be in the summer business for many years too.
Which colours / patterns have made it into your SS17 pallets?
19" and 21" is the only size we will push this season. In terms of design, photo prints are a big part of our collection, associated with sober street designs (like herringbone, jeans design…) for men. For women, flower prints have inspired our girl's line in all products categories.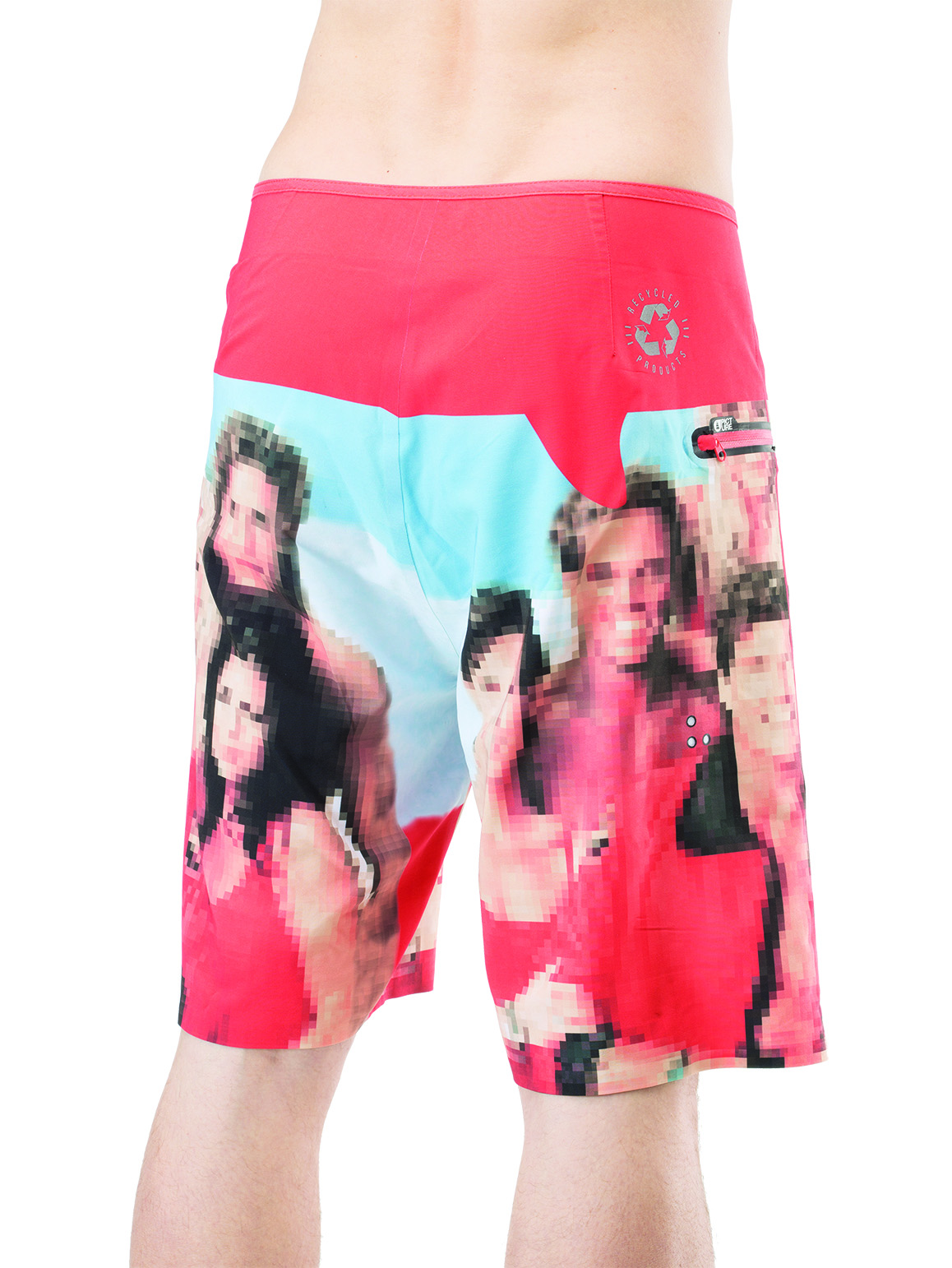 Any new fabric features and technical innovations?
Our new four-way stretch fabric is made with 50% recycled polyester / 38% Polyester / 12% Elasthan. The challenge was to develop a soft stretch fabric with a fast dry construction DWR treated PFC free. Being PFC-free was a big challenge, as you know the PFC in the DWR treatment is one of the most polluted substances for our environment and you can find it in the water for many years.
Please detail your unique features.
1 – The LOTUS boardshort is made with our unique seamless construction – all ultrasound glue without any stitching for a retail price of €119, which is is the right price for the market for this type of very technical product.
2 – Neospan is a hybrid construction between our fast dry 4D stretch fabric and our Naturalprene coming from the Picture wetsuit program. The most Eco friendly material in a unique boardshort. The naturalprene is located on the hip for the best comfort for surfers.
Fully-taped seams, the NEOSPAN hybrid construction brings you the best mobility in one boardshort with an anti irritation warranty.
Which client demographic are you targeting with your SS17 boardshort collection?
We are targeting a very wide range of customers with our product range. Strategically, because it is a new program for Picture, we will be focusing at the top of the surf rider pyramid to make sure our technologies and designs fit their needs. This is how we have built our boardshort range.
Price points: what are your main categories and what is the upper limit in this product category right now?
We are starting our recycled 4D stretch collection at €65 euros for our first pricepoint and we are going to €119 for the high end products.
Any thing special you want to add about this market?
Picture is our way of life. Together with Jeremy and Vincent we develop products we would have bought as customers. As snowboarders and surfers, launching a Picture Organic Clothing wetsuit and water program was part of the plan. We want to be involved in surfing with responsible, high quality products, following our 100% Eco-friendly vision.
What are your three key product pieces for SS17?
Two products from our seamless stretch range (LOTUS) and one from our hybrid construction (NEOSPAN) made with a mix of naturalprene (from wetsuit range) and Recycled 4D stretch fabric: LOTUS "on the sea", LOTUS "Pamela", NEO "poisson".