Pro-tec Skate Helmets and Protection SS17 Preview
CATEGORY: PRO TEC
BRAND: SKATE HELMETS & PROTECTION
Interviewee: RP Bess Brand Director, Pro-Tec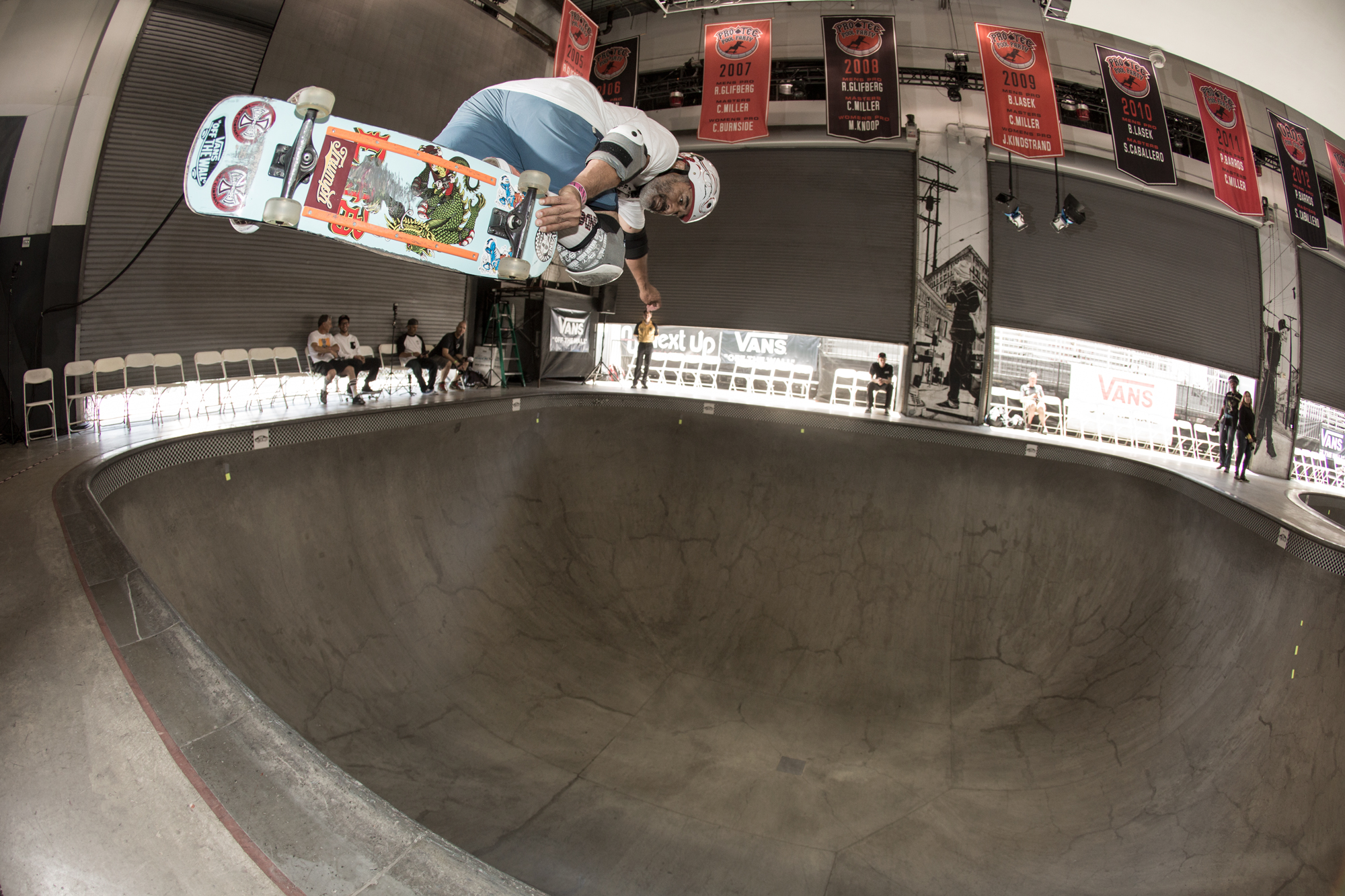 What are the main trends in skate helmets and protection for SS17?
We think the trend is in adding more technical features without loosing our classic looks. Features within the silhouette. Colours, fades and other custom colour treatments and feels are always cool. We're going to continue along that path.
Do you have any new product release planned? Please explain any new features if you do.
We're looking to work closely with our amazing list of team riders from Steve Caballero, Bucky Lasek, Christian Hosoi, Jason Jessee to the younger riders like Alex Perelson, Jimmy Wilkins, Lizzie Armanto and Josh Borden. We want to make products that they will be stoked on. Cab has an amazing helmet we're working on to get out for this holiday. We worked with a Japanese pin-striper that knows how to make a production model of what Cab gets done every year by Mr. G his painter. Hosoi is looking to do the same and you can only imagine what Jason Jessee can come up with.
What materials are you working with? Anything new to talk about?
We're going to update a couple of our more popular styles so they pass EN1078 and CSPC certification. This will allow us to sell a larger range of styles throughout Europe. We're also adding a junior's line 46cm-53cm sizes to accommodate the younger kids, allowing for kid's first helmets to be a Protec.
Where do you stand on the issue of hard vs. soft materials in your protection?
We want to make the best product out there. So we are trying to find the best materials we can to make a more comfortable helmet. Typically our team rides the soft traditional skate style helmets because they fit so well. We're hoping to make certified versions that feel the same or very close. We know there's materials out there that can help us to accomplish it.
When it comes to design, colours & patterns – what are the main trends in your SS17 collection?
We're taking inspiration from the American car and motorcycle culture. Fades, flakes and other things that add a special customised look. Will our whole line look like that? No, but we'll have pieces in the line that will have influence from there.
We're also re-releasing the "retro pads". They've been in limited supply over the last 3 years, but we're going to bring them back. So we're excited to see kids and adults cruising the parks and streets with their bright red, yellow and blue pads.
What about wearing comfort, anything to note here?
As we mentioned above, we want a comfortable helmet and that is our goal is to make the best most comfortable helmet we can.
Are your products targeted to specific customers / rider types?
Protec's are for everyone. Again we want to get the youngest kids we can protected and We cover and protect the biggest names and legends in the sport of skateboarding.
What about price points, what is your standard here and where is the development going?
In the US we're at $40 to $60 depending on what helmet and style. Those are our most popular styles. We do have a helmets over $80 but they're more targeted at the Bike and Snow customer.
In which area do you see the biggest growth in the protection market?
Well, you can tell we're looking to grown in the younger market and outside of Skate. Skate is our main focus and will continue to be but we're working with some amazing Wake Boarders, will be getting back into Bike and snow. So we see a lot of opportunity for us as we grow in skate and other sports that are closely related to skate.