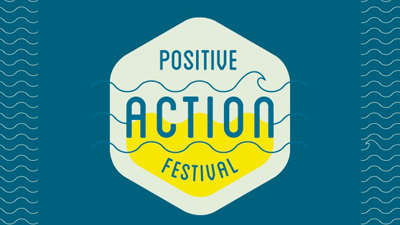 Positive Action Festival, Anglet – Promoting A Responsible Future
Anglet, France will host the first edition of the Positive Action Festival, an event dedicated to showcase lifestyle and initiatives promoting a responsible future. Two days to connect with innovators and get inspired. By Cira Ridel from GreenRoomVoice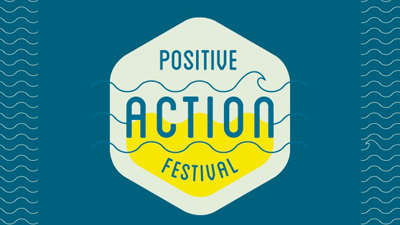 We have spoken to event organizer Benoit Dandine, partner of AIR (Agence Inovation Responsbale) to learn all about what is going to happen next to the "port de plaisance" in Anglet on August 27-28.
The first Positive Action Festival is intended to promote an active lifestyle closely connected to nature and the ocean. AIR is a French consulting agency working with many brands, who offer constructive solutions for everyday life. Bringing them together seemed the perfect way to inspire people to think and consume differently.
The festival will take place during the high tourist season to reach as many people as possible, in the unique area "Baia Park" in Anglet, which is dedicated to boardsports and outdoor sport entrepreneurship.
AIR expects about 10,000 visitors who spend their holidays in the prestigious seaside resorts (Biarritz, Saint Jean de Luz, Anglet) known for their numerous outdoor activities.
40 brands from all over Europe have already registered. All share strong values and are committed to sustainability in boardsports as well as outdoor, nutrition and health, green mobility and collaborative economy.
Benoit: "Our ambition is to value these initiatives. On top of the fact that we will attract a quality audience, a whole area is also dedicated to the press. Media coverage is a great value proposition for exhibitors."
The Baïa Park in Anglet offers a spectacular 3,000 m2 building with 24 action sport brands inside, a 7,000m2 open area with forests and a harbour. There are numerous headquarters and manufacturing workshops for people to visit: Volcom Europe, Electric visual Europe, Notox surfboards, WOO outrigger canoes…
Benoit: "A nice surprise is that Volcom Headquarters will open their 800 m2 skate park to the public, which is a first."
Visitors will be able to test sustainable solutions and experience new activities, discovering the first electric Jet Ski, test the latest drones, try out unique electric bikes and discover clothing brands, which have set their intentions on being more sustainable.
In addition to the exhibition and product tests, there will be conferences on green lifestyle, the future of cities, sport and healthcare, on adopting a sustainable lifestyle and connecting with nature.
Furthermore, every exhibitor is there to create interactivity with the visitor for a true and unique experience, so everyone can discover what solutions are out there in order to adopt a more responsible way of life.
Benoit: "For instance, people will be shown the whole fabrication process for surfboards and textile manufacturing. Raising awareness with Non-profits such as Surfrider Foundation Europe, who will share their knowledge. We really wish to inspire. It is all about (re)connecting with our environment, with nature, with the ocean. Pollution on our beaches has a direct impact on surfers who are more aware than ever. Therefore we are witnessing many initiatives with strong values emerge and new forms of consumption are developing. The Positive Action Festival is a way to expose brands in their sustainability initiatives and lead the culture towards a more responsible way of life, like the idea of a collaborative economy. The younger generations are more willing to share their products, for example. Owning something doesn't have the same importance anymore."
All brands are selected on environmental, social and innovation criteria. Not all brands have the same level of commitment but only sustainability aspects and responsible innovation will be communicated. The event is also managed to leave minimum impact on the environment.
Another great plus for the community will be that every structure, which gets built for the festival will stay for good and become a hub for local associations.
The choices are yours: what to consume, where, when, how. We have never been so free and never before, did society see such abundance in products and possibilities. Make yours constructive and swing by the Positive Action Festival this summer in Anglet.