Urban Beach Swimwear SS17 Preview
Retail Buyers Guide: Women's Swimwear SS17 Trend Report
CATEGORY: WOMEN'S SWIMWEAR
BRAND: URBAN BEACH
INTERVIEWEE: EMMA WATKISS (HEAD OF CLOTHING AND DESIGN)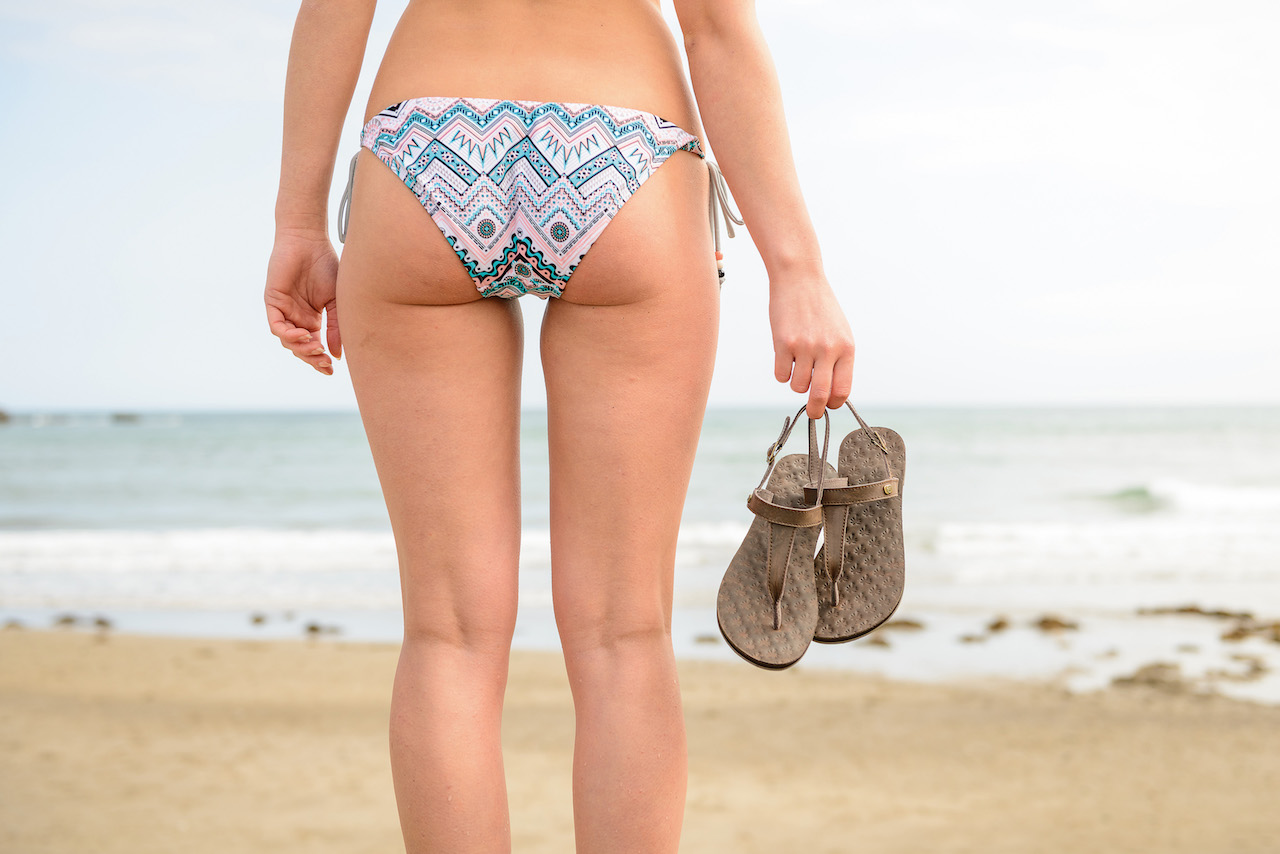 What are the major trends in your Women's Swimwear line for 2017?
Our themes this year are all about the love of the land & love of the sea. 'Aloha 'Aina – Aloha Kai' is our Hawaiian inspired range based on Tahiti and Hawaii Island hopping adventures, Vintage surfing & bohemian bold florals, hibiscus & oversized palm prints. Colours here are bolder but with a vintage twist.
Our second trend this season is Castaway where we are Lost at Sea & Found on Land. We have taken inspiration from under the Sea Botanicals & plant life. Using the oceans natural Wildlife to create a range of printed Seashells & Corals washed ashore. These prints take on a hand drawn, painterly-feel to reflect the natural elements of the Ocean.
What colour schemes and patterns are most popular next season? Any crossover with apparel/accessories lines?
We have used a balanced mix of bold tropical colours for our Hawaii theme and a range of muted beachy tones for the softer Castaway styles.
For our Hawaii inspired Aloha Kai theme we went with Tropical bold Hawaiian florals, oversized palms & Hibiscus Damask styled prints. Prints for our Castaway trend include classic nautical hand painted stripes, hand-drawn & painterly prints featuring Batik Sea urchins, Seashells and Corals. We also feature a Starfish wave print & Ocean inspired Tie Dye.
What are the main materials you're working with for Spring/Summer 2017? Anything new?
All our swimwear comes as standard with built in UV protection. We have improved on quality and trims so each style feels unique with excellent performance & comfort throughout.
Are you featuring a designated sports performance line / capsule in your collection or is all your swim wear performance oriented?
Our main objective is to provide comfortable and fun swimwear, with the main focus firmly fixed on style & wear ability at competitive price points.
How do you address cup sizes and different body forms in your line?
We are offering more new cuts for swim than ever before this season; updating our classic Triangle Bikini to a top quality construction available in varied print options. We have reworked our classic Tankini into a strappy, adjustable tank vest style ideal for the body conscious customer.
We once again offer our standard balconette bikini in pretty, grown up prints which is perfect for great comfort and support whatever your size or shape.
Please take us through three of the key products in your line.
We have introduced a new French Bikini cut which is bang on trend & available in our fun & fresh in-house prints with a classic black option using contrasting trims.
Our new full body swimsuit this season is a great sporty cut that is both wearable & commercial.
Finally we have introduced a fantastic fitting halter bikini which has a hint of vintage glamour to it and comes in classic nautical theme prints.